Meet the new researchers at NLSIU
March 10, 2021
Committed to reforming legal education and the pursuit of academic excellence, NLSIU places a significant emphasis on legal and policy research. As we continue our efforts in research in 2021, we are happy to welcome four new researchers to the NLSIU community.
We extend a warm welcome to S, Vivek, Rishika Rangarajan, Dakshina Chandra and Rajat Ashtana who have come together for the Regulatory Governance  Research Project launched this year.
The Regulatory Governance Project, supported by Omidyar Network India, will generate original research aimed at 'restocking the regulatory toolkit' for India. The research will identify the administrative aspects and norms of regulatory authorities and their parent bodies that can be optimised to create autonomous, accountable and effective institutions.
Read more about our new researchers here:
S. Vivek
Team Lead, Regulatory Governance Project
S. Vivek, NLS 'LLB 2010, is currently a research fellow at the National Law School of India University, Bengaluru. He was previously a partner at a leading law firm in Mumbai. His practice involved advising leading corporates and investment banks on structuring complex equity fundraising transactions, and representing clients before High Courts and regulatory tribunals. His other interests include corporate law, securities law and corporate governance.
Focus areas in the Regulatory Governance project:
He aims to explore how regulatory practice has evolved in India and the ways in which it can be improved, with a particular focus on the financial sector regulators. He hopes to bring his experience in interacting with regulators and reading regulations in a transactional context to the Project.
Recent Publications:
(Co-authored) Interpreting the Constitution: Supreme Court Constitution Benchessince Independence", Economic and Political Weekly
EffectiveRegulation is key to banking reforms" HindustanTimes | Feb 12, 2021
Rishika Rangarajan
Research Fellow, Regulatory Governance Project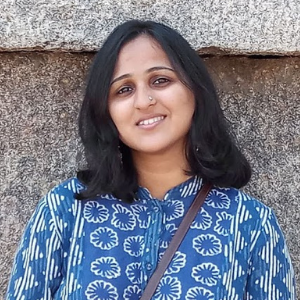 Rishika Rangarajan graduated with a BA LLB degree from the National University of Juridical Sciences, Kolkata in 2016, and has since been working in the policy and academic research space. She is interested in regulation, law and development. She previously worked at National Law University, Delhi, Trilegal and Indian Institute for Human Settlements (IIHS). As a research fellow at the Centre for Innovation,Intellectual Property and Competition at NLU, Delhi, she studied open access and science movements to identify legal and policy reforms to facilitate accessible and affordable research in India. At Trilegal, she worked with NITI Aayog to identify suitable reforms to introduce shared mobility in India. At IIHS, she looked at the legal, policy and regulatory ecosystem for supporting renewable energy in the urban context.
Research: 
Her focus areas are regulation, state capacity & infrastructure. Her research activities include qualitative and quantitative research, primary data collection and analysis. She has considerable experience in policy and governance across sectors – intellectual property, transport, energy and sustainability.
Focus areas in the Regulatory Governance project:
Her current research aims to understand the increasing role of regulation and its implications in the Indian context. She aims to understand the regulatory history and background of emergence of regulatory bodies across sectors; She also will study investigation and enforcement powers of regulators to understand how regulatory design has emerged to prevent certain behaviour.
Publications:
View her recent publications here.
Dakshina Chandra
Research Fellow, Regulatory Governance Project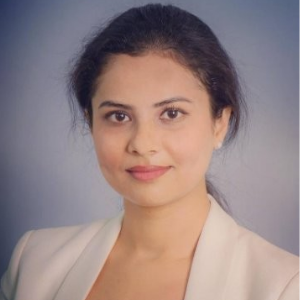 Dakshina earned a BA LLB (Hons) degree from NALSAR University of Law, Hyderabad and a Masters degree in Corporations Law from New York University Law School.  She recently earned her PhD in Law from Deakin University School of Law, Australia. Her doctoral thesis focussed on removal of regulatory entry and practice barriers to encourage innovation;and on required educational reforms to bolster innovation in legal services delivery.
She is a former corporate lawyer, having worked principally in the areas of project finance and private equity. She enjoys reading and writing on law, technology, and policy matters. She has previously worked as a research fellow at Deakin Law School's Center on the Legal Profession; as an associate lecturer where she chaired and lectured several bachelor and masters level law courses; and as a research associate exploring issues on ownership of data and sharing in Australia.
Focus areas in the Regulatory Governance project:
She is conducting research in the field of regulatory technology, law and policy. Her work aims to provide insights to policymakers, regulators, and academics on capabilities, limitations, implications and risks from use of supervisory technology in regulatory functions and thereby advance the discourse on regulatory governance in India.
Rajat Asthana
Research Assistant, Regulatory Governance Project.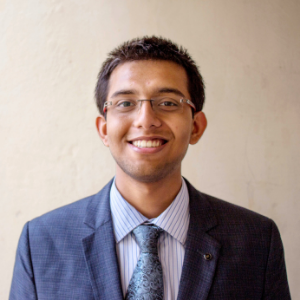 Rajat Asthana, NLS MPP '2021, completed his B.Tech in Electronics and Communication Engineering from National Institute of Technology, Warangal. Being passionate about the paradigm shifts in the telecom industry, his dissertation research takes a deep dive into the electronics manufacturing ecosystem in India. While his sectoral interests include data regulation and telecom, he enjoys engaging with public institutions to further policy objectives.
Research:
His main research focus is to develop a largely applicable conceptual framework for articulating the desired regulatory balance. In his opinion, the desired regulatory balance should form the conceptual basis for empowerment of regulators. (For example, if a regulator's mandate includes mitigation of fraud in real estate markets, a comparitive analysis of similar regulators worldwide is essential in understanding what structures work best and why.)
Focus areas in the Regulatory Governance project:
Within the larger theme of locating regulatory balance, he is working on cross-sectoral issues of institutional design and enforcement architecture. His sectoral interests are two fold:- the wireless economy and public finance.
Publications:
View his articles here.
To know more about the Regulatory Governance Project, click here.