Committed to reforming legal education and the pursuit of academic excellence, NLSIU places significant emphasis on legal and policy research. Research at NLSIU is primarily carried out through its Centres, Chairs, multi-year research projects, and through individual faculty initiatives. The University's specialised research centres have been repeatedly called upon to shape laws and improve implementation in intellectual property, child rights, and environmental laws, among many others.
In 2020, NLSIU identified five focus areas where it will develop new interdisciplinary research clusters:
Labour and Work
Climate Justice
State Design and Reform
Access to Justice & Legal System Reform
Law, Technology and Society
In Focus
Enquiring into India's state capacity
India's COVID-19 crisis has resulted in unprecedented levels of demand on its public institutions, demands they have comprehensively failed to meet. Scholars have generally been in agreement when characterising India's state capacity, or its ability...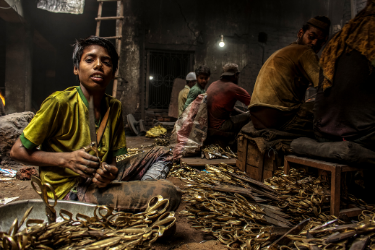 Labour law and the future of work
Among other activities and contributions to labour policy reform, the Centre for Labour Studies recently completed a study commissioned by the International Labour Organization on forced labour in formal and informal work, linked to migration and vulnerability.
Read previous features