Volume 17 (2) of the Socio-Legal Review Published Online
May 2, 2022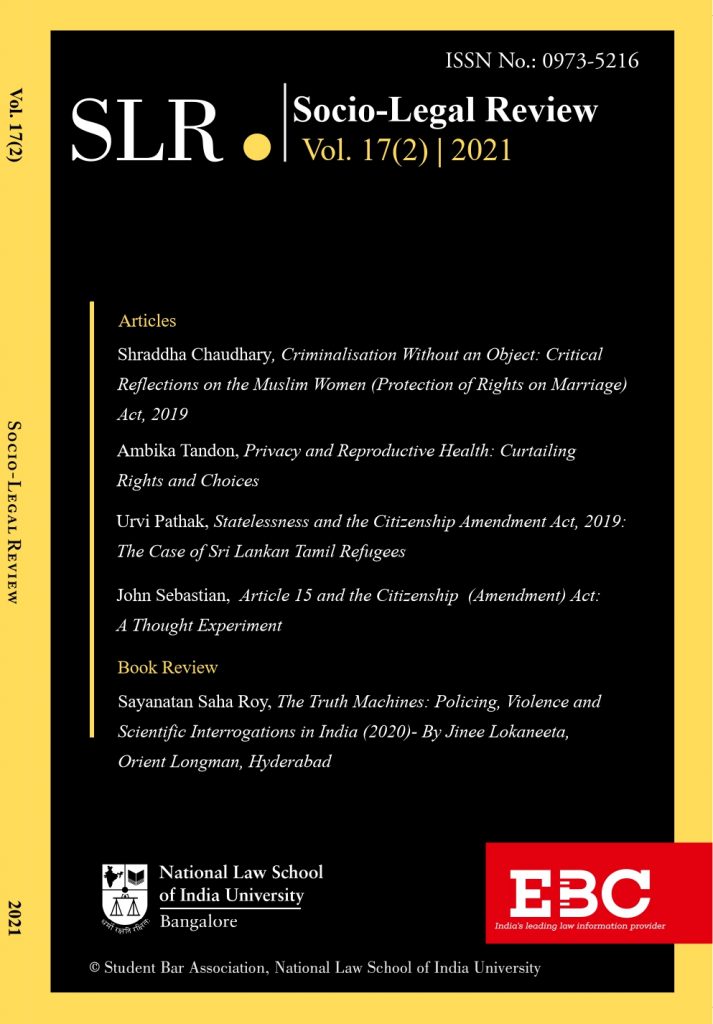 We are happy to announce that Volume 17 (2) of the Socio-Legal Review has now been published online. Due to the pandemic, the Journal has been released online, prior to the hard copy publication.
The Socio-Legal Review (SLR) is a student-run, double blind peer-reviewed journal, of NLSIU. It has been cited by the Supreme Court multiple times and has carried articles by luminaries in the legal and social fields, It has a broad mandate and looks at any articles with a perceivable link between law and society, particularly in a South Asian context.
Volume 17 (2) features pieces by Shraddha Chaudhary, Ambika Tandon, Urvi Pathak, John Sebastian and Sayantan Saha Roy. "With this Issue, we hope to contribute to the existing socio-legal literature in the South-Asian region. We hope you enjoy reading this Issue. We are extremely grateful to Eastern Book Company for helping us with the publication of this Issue. We would also like to thank all the authors for their patience and co-operation throughout the editorial process. Lastly, we would like to thank the editorial board for all their efforts in shaping up this Issue," said the SLR team.
You can find the Issue in the archives section of the SLR website: https://www.sociolegalreview.com/archives