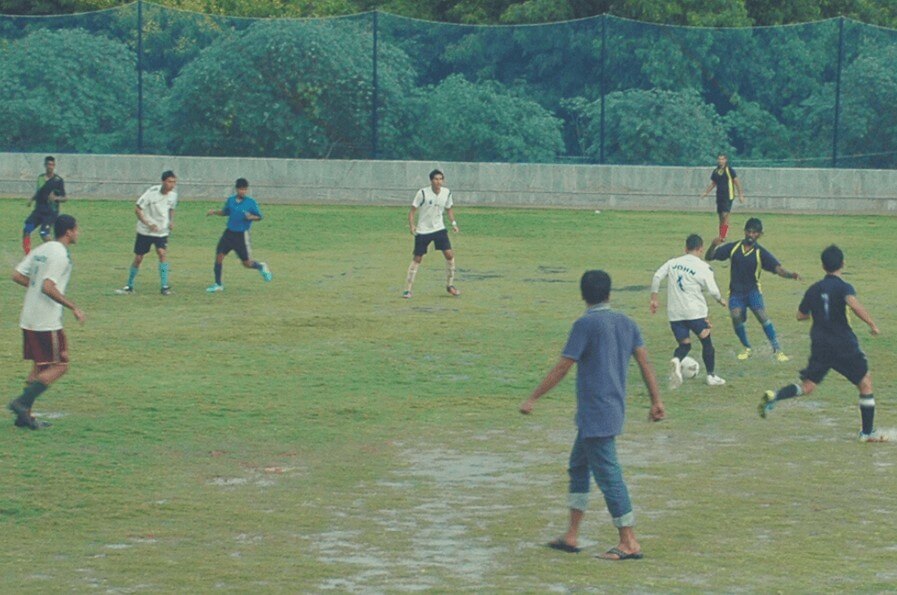 Students can choose from a range of associations and clubs, to join and discover community on campus. Some associations have been set up by the University, and enjoy a reputation of having included members, several of whom are now Alumni and can be found making significant strides in their areas of specialisation. Similarly, there are many other student-led initiatives and clubs that have been formed on campus, many of which are aligned with contemporary issues, concerns and interests.
Students are encouraged to participate in 'Univ Week' and other campus hosted festivals, including the well known music festival, Strawberry Fields.
Student Committees
The Student Bar Association or SBA helps organise several activities, conferences and festivals through its sub-committees. The Sports Committee organises SPIRITUS, the University's annual sports fest which attracts massive participation from across India . The Cultural Committee is responsible for organising a number of intra-college events like the creative Art Mela (that includes painting, sketching, Mehendi, Clay modelling, Face n Toe painting), Playfest , MadAdz, Movie Spoofs, Western Music and Dance, Eastern Music and Dance. The Committee also organises inter-collegiate events like LeGala and ADMIT ONE -the only international level theatre festival.
List of Committees:
Students are also involved in the administration of the hostels through three committees appointed by the Warden – namely the General Welfare Committee (GWC), Mess Committee and Disciplinary Committees.
Student Journals
The SBA publishes three student edited journals i.e. the Student Bar Review (SBR), the Indian Journal of Law and Technology (IJLT) and the Socio-Legal Review (SLR). LeGala is our annual inter-collegiate literary and cultural festival which runs concurrently with Strawberry Fields, India 's largest student-organised rock show. In recent years, Spiritus , our inter-law college sports festival, as well as the NLS Debate , which is South Asia's largest parliamentary style debating tournament, have attracted both voluminous participation as well as media attention.
Reach out to or , for more information on such activities on NLSIU campus.