NLSIU Announces Shri Ray Sharda Ranjan Prasad Scholarship
March 7, 2022
NLSIU is happy to announce the 'Shri Ray Sharda Ranjan Prasad Scholarship', set up by  alumna Swarnika Prasad Kashyap, BA LLB 2005, in memory of her father. The scholarship of Rs 15 lakh will cover annual student fees for one or more deserving students for a consecutive period of five years.
On the significance of the scholarship, Swarnika explained, "My family and I have benefited tremendously from being part of the Law School community, and I was delighted to have an opportunity to give back to this community. My father was a firm believer in the power of education as a means of empowering an individual and improving the collective situation of that individual's family through opportunities that good education presents, and this scholarship seeks to build on that idea."
"Law School was formative for me personally and professionally – and laid strong foundations of a legal career. It enabled me to grow as a person and exposed me to a range of diverse ideas and experiences. I still count lawschoolites as my best friends, and this is where I met my husband!" she said.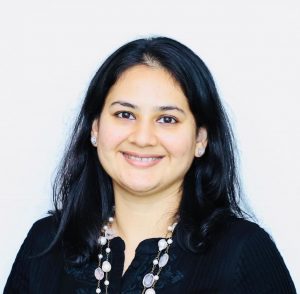 Swarnika currently handles the trading business of BP, and covers 90 countries across Asia Pacific and MEA region. Prior to joining BP, she was working in private practice in Singapore and India.
In February 2022, NLSIU ran Giving Month, to connect with alumni, provide updates on recent and planned developments at the University and invite their support in jointly achieving the University's development goals. Talking about how the campaign helped improve ease of setting up the scholarship, Swarnika said, "I tried to start a similar scholarship a few years ago but couldn't make much headway. The initiative in 2022 by the Law School administration is an excellent one and at par with what universities outside India have been doing for years. I believe Law School alumni are always keen on ways to give back to the college and simplifying the process to set up a scholarship of this nature is a great initiative from the administration!"
Over that last year, the University has simplified the process for donors to identify opportunities to support and has enhanced transparency in the process. Donor engagement has been streamlined with clear and simple processes, including digitally signed contracts, digital platforms for fund transfers, and annual fund utilisation reports and updates from scholarship beneficiaries.