Reflections | Capturing Experiences of Our Outgoing Law Students
June 30, 2022
As we come to the close of another Academic Year, we take a look at the year that went by and capture some of the experiences and sentiments of our students graduating from NLSIU this year. We spoke to a few students from the outgoing batch of the Master's Programme in Public Policy to to reflect on their time at NLS, share words of advice, and talk about their next steps. Here's what they had to say.
As our students step out of our University gates, we wish them all the very best ahead for their life and their careers ahead.
Sajith Anjickal
BA LLB (Hons)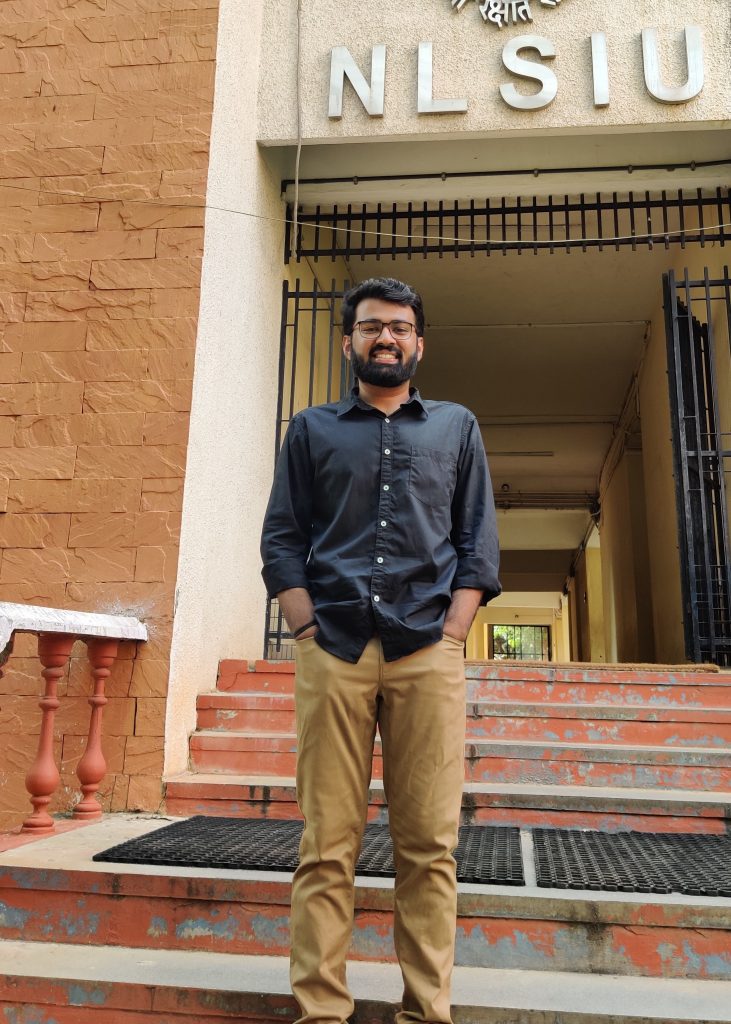 Reflections | A journey of growth over five years: The BA LLB (Hons) programme was an enriching and empowering experience for me and these five years at NLS has been a period of continuous growth and development. This was facilitated by the unique pedagogical approach that does not restrict learning to the text but goes much beyond it; there is a constant focus on building the capacity of students to think critically and to question the text unreservedly. In this way, self-learning was encouraged, which helped me develop an imaginative and independent style of thinking. The attention to research and writing was another aspect I wanted to reflect on: Over these five years, I noticed changes in my research and writing, which led to better outcomes, both in and outside the law school.
In addition to academics, there were many co-curricular opportunities, such as moot courts, which helped me further expand my skill set. Last but not the least, the interactions with my peers helped me learn many crucial values and grow as a person. NLSIU helped me with my growth and development in a holistic manner. I am certain that the skills I gained here are going to stand me in good stead as I traverse the immediate and the future steps of my career.
Plans ahead: I will be joining the law firm, Cyril Amarchand Mangaldas at their Mumbai office.
Any learnings or advice I would share with my juniors: NLSIU is what you want it to be. There is no one single prescription of how students are expected to go about here. There are a wide range of opportunities to help explore, choose, and grow. The fact that our alumni have gone on to pursue careers in diverse areas is a testament to this. I hope that the incoming cohorts make full use of this unique opportunity at the University.
Sania Abbasi
BA LLB (Hons)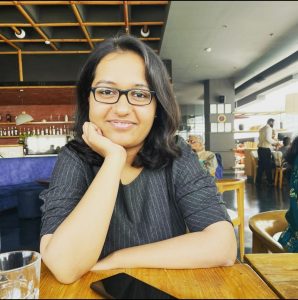 Reflections | The NLS Community – a space for my identity:
The last five years have given me an abundance of opportunities to explore what I want to be, what I want to achieve, and how to reach my goals. I understood the importance of learning and unlearning, and engaged in meaningful discussions not just in the classroom but also with my batchmates, seniors and juniors. The strong sense of community that NLS provides acted as a huge support system for me. From a person who could hardly imagine raising her voice against authority figures, I have seen myself transform into a stronger and more courageous individual. NLS gave me the space to fully appreciate my identity as an Indian Muslim woman, instead of being bogged down by it, by becoming a safe haven. Hopefully, I can use this newly-unearthed personality for the greater good of the community in the years to come!
Plans ahead: I will be joining Khaitan and Co. LLP soon, in their Disputes vertical. Further down the road, I wish to continue in the field of litigation because of the sense of satisfaction I hope it would bring to me.
Any learnings or advice I would share with my juniors: As I mentioned above, the best part about my experience at NLS has been the community, the camaraderie that I witnessed. I would carry forward with me great friendships beyond these five years. I hope that the people presently at NLS are able to cherish the relations they create and continue inculcating in themselves the same sense of fellowship, mentoring their juniors and supporting their peers, so as to benefit from their college life to the fullest. There are many moments when one can feel overwhelmed due to the pressure that we tend to take upon ourselves. It is only in supporting each other that we can learn more and become better persons. I also hope the college continues to be a safe, inclusive space for all its students coming in from various backgrounds and with varied life stories, and enjoys a rich diversity in the student population in the future!
Nilesh Sinha
LLM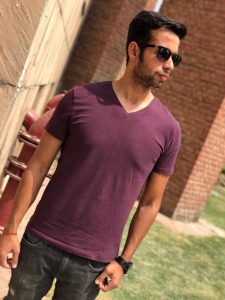 Reflections | Challenges, learnings and growth: I would start by saying that I had a wonderful experience – whether it was the faculty, my batchmates/other students, or even the weather! Academically, it was a bit challenging at first, but it helped me grow so much; the rigour helped me develop some essential skills that would be very helpful for my career. At NLS, I had the opportunity to interact with, and be taught by the most intellectual and helpful professors. They always went out of the way to help us understand the subject better. They listened to us with great attention and always kept an open mind with respect to our views and opinions.
I made many good friends during my time here, and it was not just limited to people from my batch. The college was like a community which was not only accommodating, but also accepting, and the primary reason for this feeling is because it is a residential programme; we all dined and lived together, making it all the more memorable. I also would like to thank the University staff who manage the day-to-day running of the college, very helpful and friendly staff who were very dedicated to their jobs.
Plans ahead: I just want to jump into the professional field and start working. NLS gave me a good platform to start my journey from. I understand that the initial few years will be demanding, but hopefully, everything I have learned at NLS and also before that, will help me thrive. I want to continue my work in the field of law for the rest of my life; perhaps my role or job may keep changing, but it will always be in law for me.
Any learnings or advice I would share with my juniors: My only advice will be to not take academics lightly at any point. It may seem difficult at first, even overwhelming, but it is not impossible. It is designed to push us out of our comfort zone and, in the end, make us a better person. So, considering that the course is designed to make it challenging, it is not suitable to assume anything, even about things like attendance, or submissions. Assumptions can cost us in the short and the long term. A little dedication will go a long way.