Reflections | Capturing Experiences of Our Outgoing Public Policy Students
June 30, 2022
As we come to the close of another Academic Year, we reflect on the year that went by and capture some of the experiences and sentiments of our students graduating from NLSIU this year. We spoke to a few students from the outgoing batch of the Master's Programme in Public Policy to to reflect on their time at NLS, share words of advice, and discuss the impact of the pandemic on their lives. Here's what they had to say.
As our students step out of our University gates, we wish them all the very best ahead for their life and their careers ahead.
Abhishek Krishnamurthy
Master's Programme in Public Policy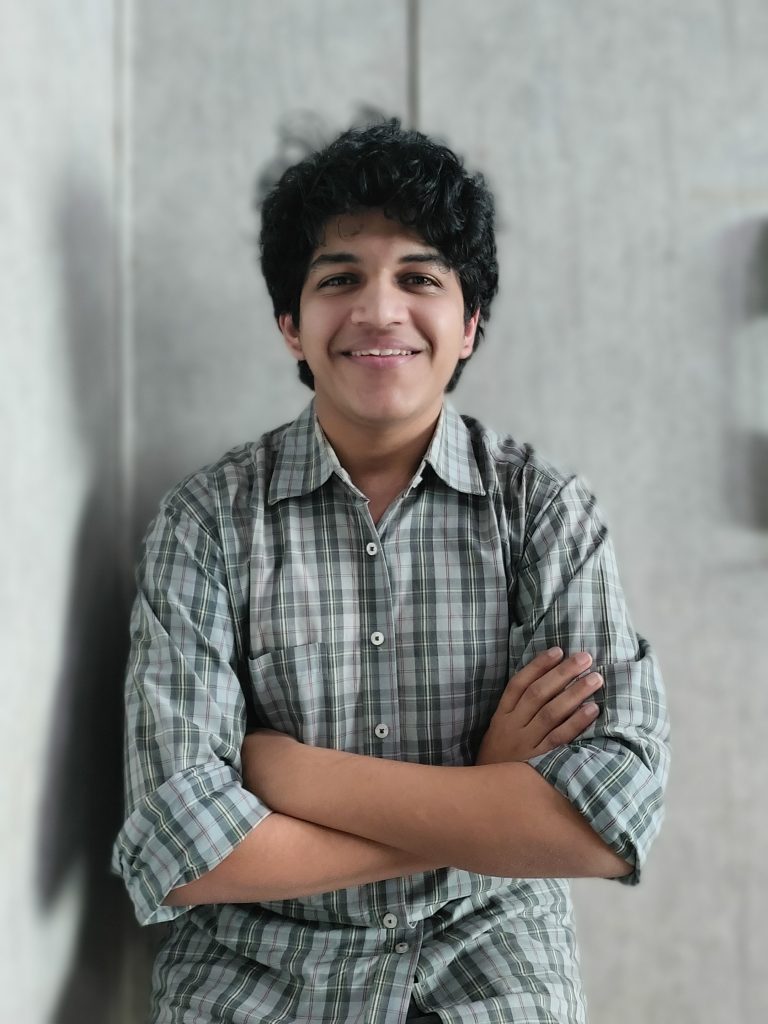 Reflections | Exploring passion and building upon ambition: I will never forget the feeling of awe that overcame me during my first day (albeit virtual) as a student of the 7th Cohort of the MPP programme. To witness faculty members elucidate their ideas for a changing policy landscape in India with such clarity, and to engage with peers so determined to effect this positive change helped set the tone for the kind of professional I would need to be to fulfill my ambitions. This feeling was only solidified over the next two years. Each course, assignment and activity has been a stark reminder of the fact that a change-maker needs to be equipped with certain tools and ideas to achieve their goals. The emphasis laid on a solid grounding in theory followed by ample scope for practice has provided me with a wide variety of perspectives, which is very essential in a dynamic policy-making environment. The past two years have been dotted with a hunger to learn and a desire to create an impact, which had been duly recognised and supported by the University.
To top it all off, getting a chance to reside in the Hostel for the last two Trimesters of the Course was a cherished experience in itself. To finally meet the faculty members and my peers – and to learn so much from them in-person, was a concrete step towards my own independence as an individual. I take back with me such pleasant memories and inspiring stories, which I know will always find a place in my professional and personal endeavours.
Two years later, I write this sitting in a new city, building a career based so much on the ambition and learnings instilled in me over the course of the Programme, and maybe, just slightly teary-eyed. The MPP Programme provided me a place to realise my dreams and work towards them; but more importantly, it taught me that a life of service to others can only be fulfilling if you yourself are a sincere, honest and professional individual. And for that, the University, the faculty, and my peers will always have my unadulterated gratitude.
Next steps: I have secured a job as a Consultant with KPMG India in the Government & Public Sector Practice through the Campus Placements at NLSIU. I am privileged to be working so closely with driven individuals and change-makers, and I would like to attribute so much of my contributions to the values and inputs inculcated in me during my time at NLSIU. My goal is to positively influence change – via policy and other official channels that are capable of impacting beneficiaries in the best way possible, and I intend to do that across the various stages of my career. I am indebted to NLSIU for helping me realise this dream and providing me with a platform where I could explore my passion and build upon ambition.
Any learnings or advice to my juniors: The COVID pandemic in tandem with the other global events have made the public policy juncture more crucial than ever. The country needs driven and motivated individuals to act as change-makers and find solutions to both evitable and inevitable disruptions that envelope us today.
My advice is this: Remember your duty to society and beneficiaries via the capabilities being instilled in you as students of this programme. While your personal ambitions should not in any way be unrecognised in the pursuit of a larger societal benchmark, it is also important to ask yourself whether the work you are doing is materialising into something positive, and how you can act as the focal point to fulfill your responsibilities as a citizen. The MPP programme provides you ample opportunities to give back, and to become a professional with immense clarity of thought and action. Just remember to go the extra mile and complement the teachings of the programme with your own personal learning.
Niveditha G D
Master's Programme in Public Policy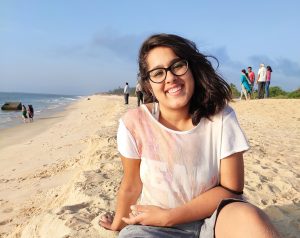 Reflections | Starting off the programme during a pandemic: The MPP programme is designed to allow students to experience the theoretical and practical world of public policy through extensive field work engagement. In fact, the field work component is what inspired me to take up the programme. However, as most of my batchmates would agree, we all set off on a unique journey when we began the MPP programme at home and amidst the Covid pandemic. Despite this affecting our field work opportunities, my MPP experience was especially enriched by my dissertation experience. The support and constant feedback that has been designed into the dissertation component allowed me to have a truly amazing fieldwork experience. Finally, having completed more than one academic year at home, it was indeed refreshing when I got to spend a few months on the NLS campus. It allowed me to form special bonds that I will cherish forever.
Next steps: I am starting work as a Research fellow with an organisation called Aajeevika Bureau. The organisation works with migrant informal workers, and I am hoping that it will allow me to explore research areas that emerged in my dissertation as well. My work will be based out of Surat, Gujarat. This will be my first experience living alone in a new city, and I hope it will be a good one!