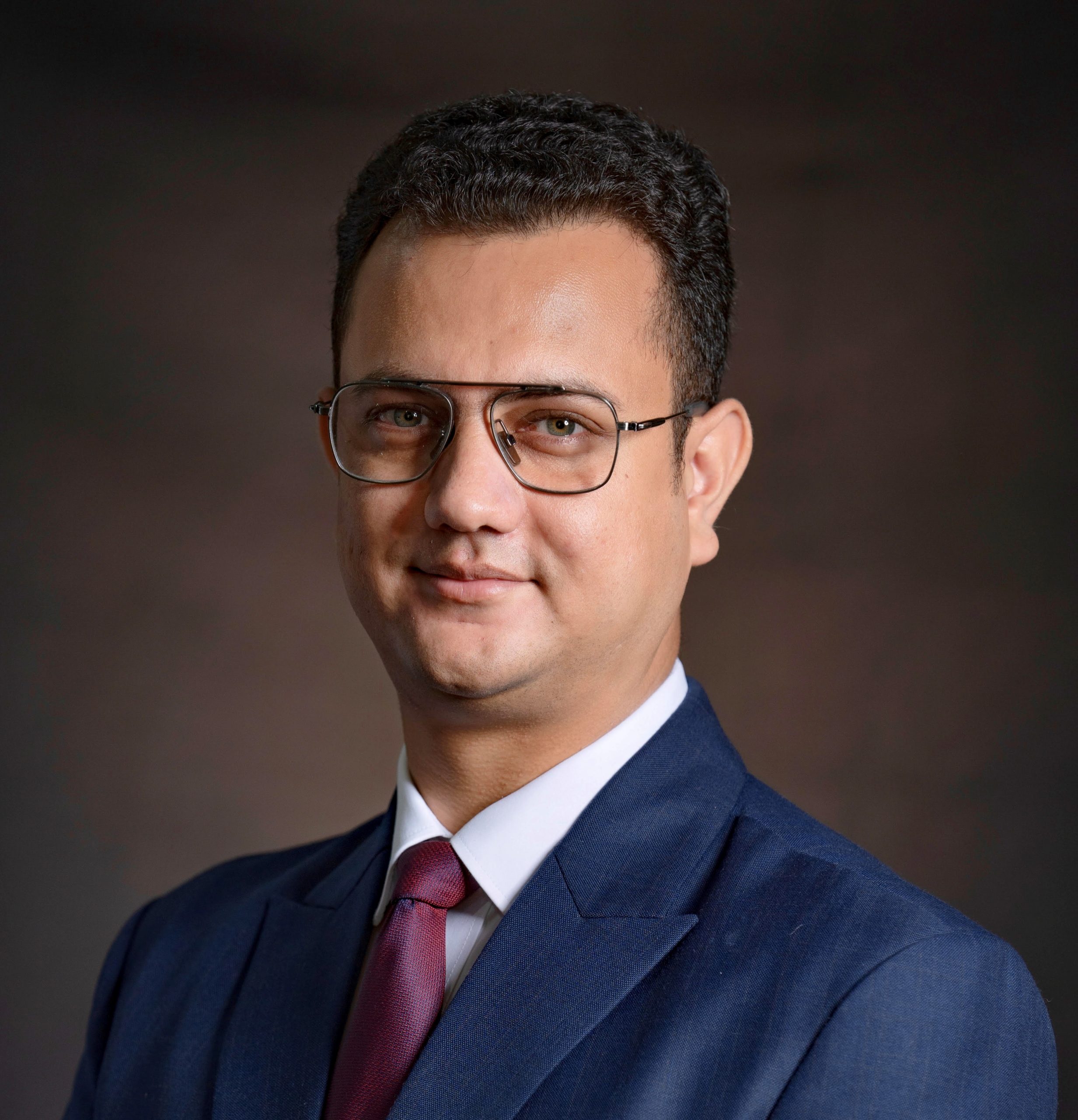 Ajar Rab
Visiting Faculty
and
Partner, Rab & Rab Associates LLP
Adjunct Professor, National University of Juridical Sciences (NUJS), Kolkata
Education
BA LLB (Hons), National Law School of India University – 2011
Master of Law and Business (Business Administration and Management), WHU – Otto Beisheim School of Management, Germany – 2014
Master of Law and Business (Intl. Arbitration, Intl. Litigation, Mergers & Acquisitions, EU Law, Corporate Restructuring), Bucerius Law School – 2014
Doctor of Law (International Commercial Arbitration), Bucerius Law School (Ongoing)
Profile
Ajar Rab is a Partner at Rab & Rab Associates LLP, Dehradun, and an arbitrator. With nearly 10 years of experience, his practice areas include international arbitration, mergers and acquisitions, corporate transactions, and commercial litigation. He has previously worked with Amarchand Mangaldas, ministries, government bodies, and policy institutes. He is also an International Policy Consultant at Lexidale, a policy firm with offices in the US, Israel and the Netherlands.
His work focuses on advising clients on domestic mergers and acquisitions/private equity transactions, domestic & international arbitration, public service issues and real estate transactions, as well as guiding assisted Senior Counsels in civil and corporate litigation. Currently, he is pursuing his doctorate in international commercial arbitration from Bucerius Law School, Germany, under the supervision of Prof. (Dr) Stefan Kröll. He is a recipient of the 2013/14 Joachim Herz Fellowship Award for academically excellent international students of the 'Bucerius/WHU Master of Law and Business – Joachim Herz Program.
He is a member of several arbitration institutes across the world and is Certified as an Associate with Chartered Institute of Arbitrators, London. He is also a Pioneer Member of the Asian Institute of Alternative Dispute Resolution (AIADR), Kuala Lumpur.
Teaching Experience
Visiting Faculty at NALSAR, Hyderabad
Visiting Faculty at NLU, Orissa
Visiting Faculty at Vivekananda Institute of Professional Studies, Delhi
Visiting Faculty at The University of Petroleum and Energy Studies (UPES), Dehradun.
Publications
Books:
• Real Estate (Regulation & Development) Act, 2016: A Practitioners Guide, 2019 (Eastern Book Company)
• Drafting of Commercial Contracts (under print with the Eastern Book Company)
• Chapter on Rethinking Enforceability and Specific Performance of Shareholder Agreements, RGNUL Book Series on Corporate Law & Corporate Affairs (Issue IV)
Articles:
• 'Options in Shares: A Clear Investment Option' – published in the 'In-House Lawyer,' United Kingdom, Issue No. 200, May 2012
• Redressal Mechanism under the Real Estate (Regulation and Development) Act 2016: Ouster of the Arbitration Tribunal? 10 NUJS L. Rev. 1 (2017)
• Real Estate (Regulation and Development) Act 2016: Misplaced Euphoria? Amity International Journal of Juridical Sciences, Vol. 1, 2017
• Arbitration & Conciliation Amendment Act, 2015 – Enforcing Interim Orders, where is the Relief? (2017) 4 NSLJ 89
• Aftab v. Emaar: The End of Line for Consumer Arbitration in India? – International Journal on Consumer Law and Practice, 6 IJCLP, 2018
• Defining the Contours of the Public Policy Exception – A New Test for Arbitrability in India, Indian Journal of Arbitration Law, Volume 7 Issue 2, 2019
• Smart Contracts & Blockchain: The Panacea to the Unequal Bargaining Power of Consumers? – International Journal on Consumer Law and Practice, 8 IJCLP, 2020, 40
Blogs:
• Can the Adoption of the CISG Save the Commercial Relationship of Parties in India? – Oxford Business Law
• Accreditation of Arbitrators in India: A New License Requirement? – Kluwer Arbitration
• Appointment of Sole Arbitrator: Can a Modified Asymmetrical Arbitration Clause Avoid Court Appointment? – Kluwer Arbitration
• Cross-Examination in Commercial Arbitration in India: Creating 'Courtrooms of Choice' – Centre for Business and Commercial Law
• Contract Law and Specific Relief: The 'Un-common' Indian Law – Indian Journal of International Economic Law
• TRF Ltd. & Perkins: Limiting 'Freedom of Contract' and the Choking of Party Autonomy – National Law School India Review Online
• BGS V. NHPC – Implications Beyond the 'Seat' & 'Venue' Debate – RGNUL
Student Research Review:
• No Arbitration in Consumer and Real Estate Disputes – IndiaCorpLaw
• Consumers Cannot be Compelled to Arbitrate Disputes – IndiaCorpLaw
• 2019 Amendment to Arbitration Law: Foreign Arbitrators in Indian Seated Arbitrations – IndiaCorpLaw