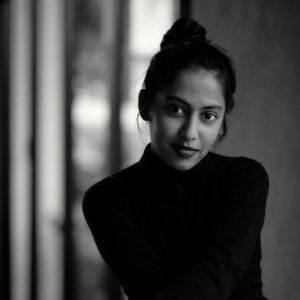 Anusha Madhusudhan
Visiting Faculty
Teaching
Academic Programmes
Master's Programme in Public Policy
Courses
Strategic negotiation and diplomacy
Education
BA., LLB (Hons), NUALS, Kochi – 2016
LLM, New York University – 2017
Profile
Anusha Madhusudhan is a New York-trained lawyer specializing in public international law, international dispute resolution, and human rights. She has represented governments in significant and complex multilateral diplomatic negotiations at the UN Headquarters in New York, and was the youngest member of India's official delegation to the UN General Assembly at its 73rd session. In 2018, she was part of a team that published a book on reforms to the Security Council,  in commemoration of the 25th anniversary of the deliberations process. She was also part of the team that worked on the election of a Judge to the International Court of Justice.
She has advised several states including in Africa and the Middle East on inter-state disputes before the ICJ, interpreting obligations under bilateral investment treaties, and on law reforms concerning human rights legislations. In 2019, Anusha also served in the Office of the President of the UN-IRMCT, an international criminal tribunal in Tanzania, where she worked on landmark cases in relation to the Rwandan genocide. Anusha frequently gives talks on themes concerning her areas of expertise and interest. She also co-hosts 'Beyond the Headlines', a popular podcast where she interviews thought leaders from all walks of life. She has served on the Board of NYU's International Law Society and is presently associated with the international Disputes team of a boutique law practice.
Research Work: Anusha has worked as a Research Fellow at the Diplo Foundation, Geneva.