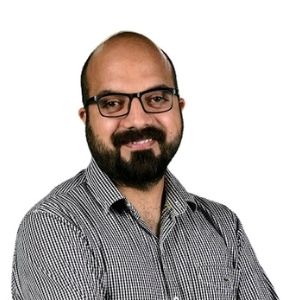 Dr Muneeb Hussain Gattoo
Teaching Associate
Teaching
Academic Programmes
5-Year B.A., LL.B. (Hons.)
Education
PhD in Economics, Aligarh Muslim University, Aligarh, India – 2018.
M.A (Economics), Aligarh Muslim University, Aligarh – 2010.
Bachelors Degree (BA), University of Kashmir, Srinagar – 2008
Profile
Dr Muneeb has research experience of more than 7 years and teaching experience of over 3 years. He is a Postdoctoral Research Fellow at Kirklareli University, Kirklareli, Turkey and is working with the NLSIU as a Teaching Associate (Economics) to Prof (Dr) T S Somashekar since December 2020. He is also a Visiting Researcher at Research Centre for Islamic Economics, IKAM (Istanbul) since May 2021.
His specializations in teaching include Macroeconomics, Economics of Growth, Development Economics, Indian Economic Development, Political Economy of Development.
Work Experience:
He has previously worked as a lecturer at the Post Graduate Department of Economics, School of Business Studies, University of Kashmir, Srinagar, from April 2018 to February 2021. He also worked as an Executive for Documentation and Data Analysis with Navjyoti India Foundation, New Delhi (An Organization in a Special Consultative Status with ECOSOC- Economic and Social Council of the United Nations) from April 2011 to July 2011.
Research
Areas of Interest: Economics of Growth & Development, Institutional Economics, Heterodox Economics, Political Economy of Development.
Awards & Achievements
Awarded Postdoctoral Research Fellowship (2021-2022) by

Republic of Turkey and Presidency for Turks Abroad and Related Communities (Türkiye Scholarships Burslari) to pursue my research project in Istanbul Turkey. 

Awarded Indian Council of Social Science Research (

ICSSR

) Doctoral Fellowship in 2015, meant for meritorious and promising PhD research scholars working in social sciences IN India.

Qualified University Grants Commission –National Eligibility Test (NET)

in December 2012 for University lectureship in Economics in India.

Qualified J&K State Level Eligibility Test (JKSET) for Lectureship (September 2013) in University lectureship in Economics in J&K.

Awarded University Grants Commission (UGC) Doctoral Fellowship for PhD..

Life Member of World Economic Association (WEA), Bristol, UK from April 23, 2020

Topped the Aligarh Muslim University Departmental Post Graduate Scholarship Test during Masters Degree.

Member of the Review Team of AshEse Journal of Economics ISSN 2396- 8966, AshEse Visionary Ltd, 1-Nyanza Street Woolwich London.

Awarded Outstanding Proficiency in Sports by the Secretary Sports Council, J&K Government vide Order SC/491-CET/4 dated 20-06-2005.
Publications
Household Participation in Formal and Informal Borrowing Mechanisms: Evidence from Kashmir Valley in

Social Change

(Sage Publications) ISSN: 0049-0857 (Submitted)

Empirical Analysis of Determinants of Formal Savings- Household Level Evidence from Kashmir Valley in

Applied Economics

(Taylor and Francis) ISSN: 1466-4283 (Submitted)

Conflict, Education and Development: Some Perspectives from the Valley of Kashmir in

Citizenship, Social and Economics Education (Sage Publications, UK)

ISSN; 2047-1734 (Submitted)

The Puzzle of Modern Economics, Science or

Ideology. Roger E. Backhouse. Cambridge University Press,

IASSI Quarterly – Contributions to Indian Social Science.

Vol.32, No.3, July-September 2013 pp.132-142.

The Development of Financial Inclusion Discourse in India- Some lessons for Pakistan (co-authored with S.M. Jawed Akhtar)-

Pakistan Development Review

, vol. 54 No. 4, part II (Winter 2015), page, 569-584. ISSN 0030-9729 [Scopus Indexed]

Puzzle of Economic Growth and Endogenous Growth Theory – A Critical Overview, (co-authored with M.H. Gattoo)

in IASSI Quarterly – Contributions to Indian Social Science

. Vol.33, No. 2-4, April-December, 2014 pp.135-153.ISSN 0970-9061

Modern Economics and the Islamic Alternative: Disciplinary Evolution and Current Crisis (co-authored with M.H. Gattoo) in

International Journal of Economics, Management and Accounting,

vol. 25, No. 2, page. 173-203, Aug. 2017. ISSN2462-1420[Web of Science Indexed]

Cross LoC Trade Between India and Pakistan- Contours and Dynamics (co- authored with Khalid Fayaz Mir) in

Pakistan Business Review (PBR)

Vol. 19 (4), 843-860, January, 2018. ISSN 2521-005X

Problems of India's Elementary Education System and Right to Free and Compulsory Education Act–A Critical Appraisal, (co-authored with M.H.Gattoo)

Journal of Exclusion Studies

, Vol. 3 No. 2, August 2013, 136-146. ISSN2231-4547.

The economics of Access to Finance and Status of Financial Inclusion in India (co-authored with S.M. Jawed Akhtar) in

Asian Journal of Development Matters

, Vol. 8 No. 1,2014. ISSN No. 0973-9629

The Internationalization of Higher Education and Its Effect on Student Mobility, (co-authored with M.H. Gattoo)

International Journal of Research in Commerce, Economics and Management,

Volume 3, issue 10. ISSN2231-4245.

Increasing International Collaborations in Science and Technology around the World, and its Patterns in India with Special Reference to Indo-German collaboration. (co-authored with M.H. Gattoo)

International Journal of Research in Commerce, IT and Management

, Volume 3, Issue 10. ISSN 2231-5756
Google Scholar Link: https://scholar.google.co.in/citations?user=06piz40AAAAJ&hl=en