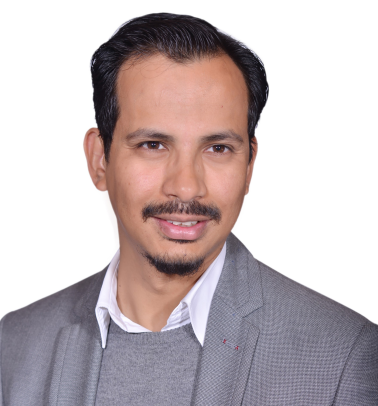 Pritam Baruah
Visiting Faculty
Teaching
Academic Programmes
5-Year B.A., LL.B. (Hons.)
Courses
Education
PhD, University College, London (2020)
BCL, University of Oxford
BA,BL, NALSAR, Hyderabad
Research
Legal, Constitutional Theory.
Publications
Uwe Volkman and Pritam Baruah, Concepts of Democracy' in 'Constitutional Democracy in the European Union and India: Comparing the Law of Democracy in Continental Polities' (Elgar 2021, eds. P. Dann & A. Thiruvengadam) Forthcoming.
Pritam Baruah, 'Human Dignity in Indian Constitutional Adjudication' in Human Dignity in Asia: A Dialogue between Law and Culture, (Cambridge University Press 2021, eds. Jimmy Chia-Shin Hsu) Forthcoming.
Pritam Baruah, '(De) Valuing Dignity: Three Risks of Dignity Inflation in the Indian Supreme Court's Reasoning', Economic and Political Weekly Vol. 55, Issue No. 31, 01 Aug, 2020
Pritam Baruah & Zaid Deva, 'Justifying Privacy: The Indian Supreme Court's Comparative Analysis', Indian Yearbook of Comparative Law (Forthcoming, 2018).
Pritam Baruah, 'Are there any interpretive concepts?' in V. Rodriguez, S. Khurshid, and L. Malik (eds) 'Dignity in the Legal and Political Philosophy of Ronald Dworkin' (Oxford University Press 2018)
Pritam Baruah, 'Human Rights Theory and Sustainable Development' (Indian Journal of Law and Society, forthcoming).
'Human Dignity in Adjudication: The Limits of Placeholding and Essential Contestability Accounts', (2014) 27 Canadian Journal of Law and Jurisprudence 329.
Book Review: Kai Möller, 'The Global Model of Constitutional Rights', (2013) 76 Modern Law Review 1162. (4000 words).
Pritam Baruah & Nicolas Martin Rouleau, 'Pluralism from Below: Building Constitutional Pluralism from Value Pluralism', in P. Ishwara Bhat (ed.) Constitutionalism and Constitutional Pluralism (Lexis Nexis, 2013)
'Democracy, Representation, and Self-Rule in the Indian Constitution', Verfassung und Recht in Übersee VRÜ/Law and Politics in Africa, Asia and Latin America 44 (2011).
'Logic and Coherence in Naz Foundation: The Arguments of Non-Discrimination, Privacy, and Dignity', (2009) 3 NUJS L. Rev 504.
Book Review: Mahendra P Singh (ed.) VN Shukla's Constitution of India (11th Edition), (2009) 2 NUJS L. Rev. 351.
Book Review: Kamala Sankaran and Ujjwal Kumar Singh (ed.), Legal Literacy: An Introduction to Law in India, (2008) 1 NUJS L. Rev. 379.
Geetanjali Swamy, Pritam Baruah & Saurabh Bhattacharjee, 'The Embarrassment of Poverty- A Critique of State Power and Responsibility' (2005) 1 Nalsar Student Law Review 1.
Op-eds:
Prashant Bhushan's Contempt & The Republic's Feudal Vestige https://www.article-14.com/post/prashant-bhushan-s-contempt-the-republic-s-feudal-vestige
Not Just Equality, the CAA Betrays Constitutional Values of Dignity, Integrity https://thewire.in/rights/caa-constitution-equality
Defining Dignity https://indianexpress.com/article/opinion/columns/defining-dignity-supreme-court-constitution-5392693/
Shamnad Basheer's work in IP, academia, holds survival lessons for the liberal edifice https://indianexpress.com/article/opinion/columns/professor-shamnad-basheer-death-law-idia-founder-5893104/
CAB Aftermath, The Assam Tribune, 15 December 2019 http://www.assamtribune.com/scripts/spat.asp?id=2019%2Fdec1519%2FBigPage6.jpg&fbclid=IwAR2E9iC2f9_ipf-DtMsTBKNfIh2Kj1neRBcScgcae7irRw8L-qvU_139geo
Work in progress:

 Reasoning with values: Interpretive Concepts and the Problem of Content in Dworkin's Value Holism
Status-Based Accounts of Dignity: Interpretive Circularity
Privacy and Liberty in the Indian Supreme Court: A Skeptical View