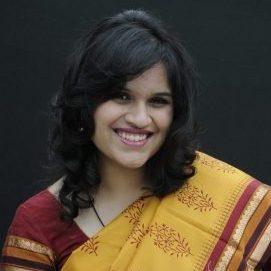 Roopashi Khatri
Visiting Faculty
Teaching
Academic Programmes
5-Year B.A., LL.B. (Hons.)
LL.M.
Courses
Education
Master of Laws (International Taxation) degree from King's College, London.
B.A.LL.B., (Hons.), National Law School of India University, Bengaluru.
Profile
Roopashree's area of specialisation is Direct and indirect tax laws (including transfer pricing). She has been a panelist on televised debates on topics relating to national legal developments and current affairs. She is also a visiting faculty at CMR University School of Legal Studies, Bangalore.
Publications
"Keeping Pet Licenses in Perspective", Deccan Herald (June 19, 2018).
"Reforming Legal Education", Higher Education Conclave 2040 (Centre for Contemporary Issues, Bangalore, 2018).
Editorial articles in the Deccan Herald as well as research papers in conferences and journals held by law universities across India.