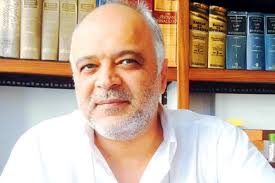 Yug Mohit Chaudhury
Visiting Faculty
Teaching
Academic Programmes
5-Year B.A., LL.B. (Hons.)
Courses
Education
Doctorate in English Literature, University of Oxford
Bachelor of Law, University of Cambridge
MA from St. Stephens College
BA (Hons)
Work Experience
Death Penalty Litigation – appeared in several MCOCA, POTA cases in the Supreme Court, the Bombay High Court and various other Courts across the country.
Write and lecture regularly on topics related to criminal law and the death penalty.
Published as Yeats, the Irish Literary Revival and the Politics of Print (Cork: Cork University Press 2001).