Constitution Day at NLSIU
December 5, 2022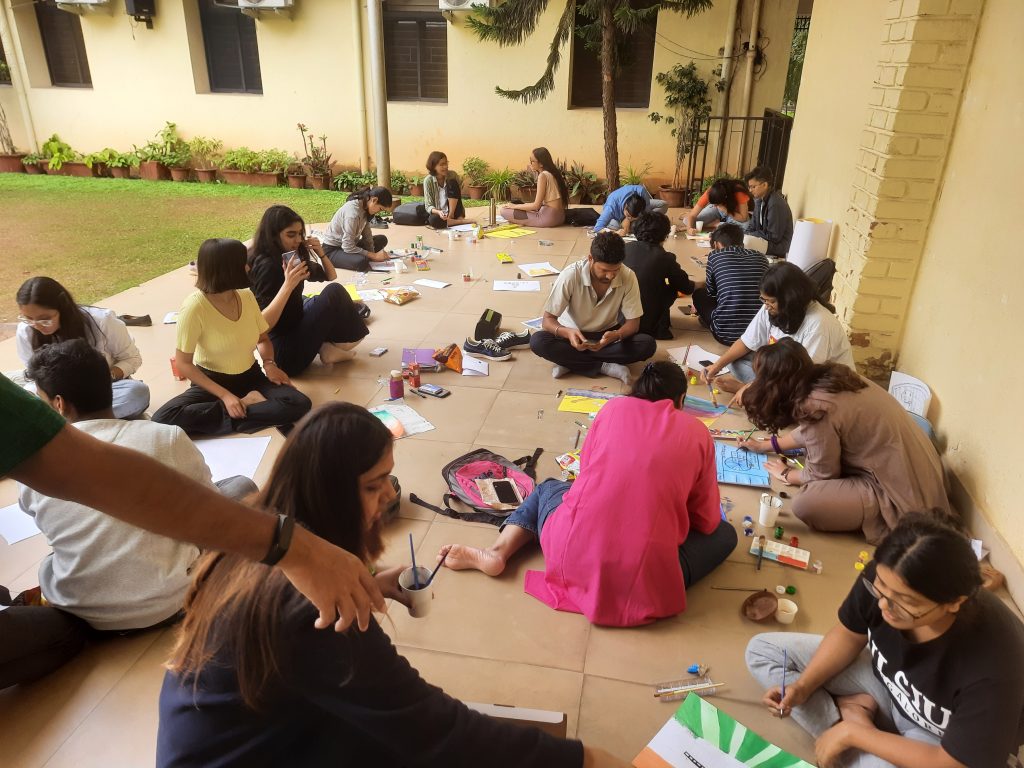 NLSIU observed 'Constitution Day' by organising an art activity for the NLS community on November 26, 2022.
Constitution Day, also known as "National Law Day" is celebrated annually on 26th November to commemorate the adoption of the Constitution of India. On 26 November 1949, the Constituent Assembly of India adopted the Constitution of India, which came into effect on 26 January 1950.
The event was organized by Ka'law'kriti, the recently formed art club at NLSIU. The prompt was to paint on themes related to the Constitution (for example, fundamental rights). Students, faculty or staff had to colourfully and tangibly express the perceptions, aspirations, and imagination of what the Constitution means to each one of them. The participants in the event reflected on various themes of the constitution such as democracy, freedom of speech, and various other rights that our constitution strives to provide.
NLS faculty member Ashna Singh said that the design elements of the Indian Constitution are often not part of academic or mainstream discourses. "Not many are aware that the Indian Constitution was also illustrated through art. Constitutional law discourses are often limited to classrooms, courtrooms, or formally written and analysed pieces. This event helped us appreciate the use of artistic ways to understand, feel, and express constitutional values. The event saw good participation from the students and faculty across different courses. It provided an interactive space outside the classroom to form a wider sense of community that law schools aim to build," she said.
The posters made during this event have been displayed next to the Moot Court Hall in the Old Academic Block.
Click on the images below to view the gallery.