Dr. Ashna Singh's Comic Doodle Chosen as Winning Entry at the Policy Doodling Competition
September 21, 2022
NLSIU Faculty Member Ashna Singh's comic doodle titled 'The Science of Equity' has been chosen as the winning entry at the 'Policy Doodling Competition' organised by the public policy think tank, Centre for Civil Society. The competition was recently organised as part of the Society's Silver Foundation Year Celebration at the Bangalore International Centre. It offered a choice to doodle on one favourite element from either of the following two policies of India:
Science, Technology and Innovation Policy (STIP) 2020; and
National Education Policy, (NEP) 2020
Ashna's comic-doodle on the STIP 2020 showcases the Chapter 7 on 'Equity and Inclusion' aspect of the draft Science Technology and Innovation policy 2020. The policy aims to tackle exclusion at multiple levels on the basis of caste, gender, age, sexual orientation, etc.
About the Comic-Doodle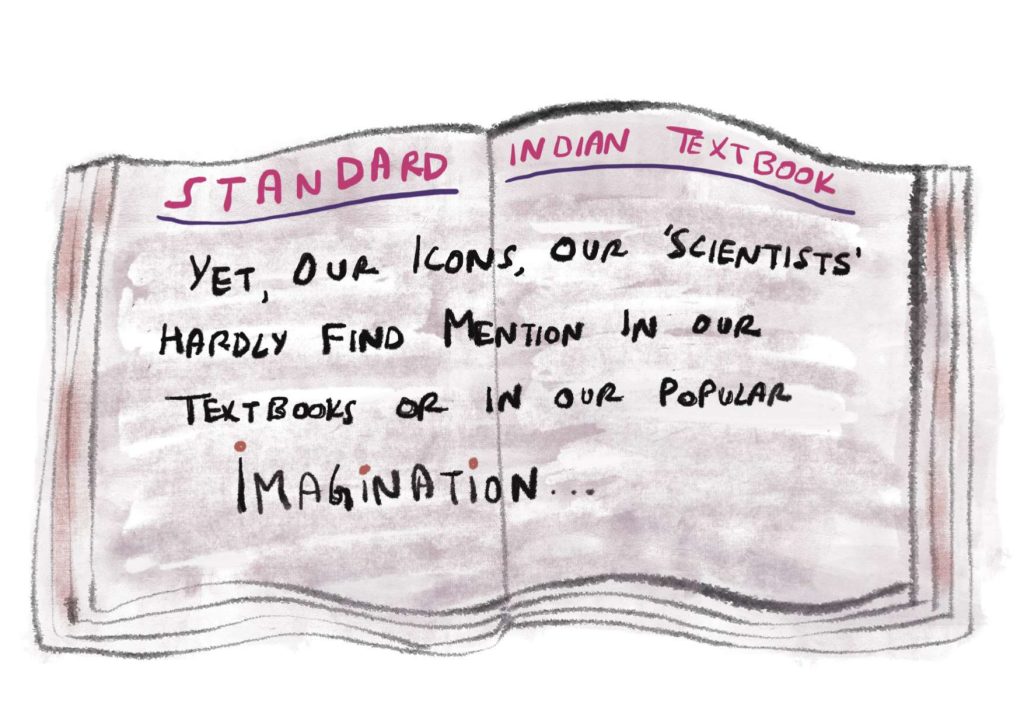 The story revolves around the character named Ashna reflecting on the popular Indian scientists celebrated in India and those mentioned in Indian school textbooks.
"In our popular imagination, when we imagine a scientist, we think of a lab perhaps, and a formally educated person doing research in their lab coat. Consequently, a tunnel-vision idea of 'merit' is promoted in our society. Alternative imaginations, and in particular, subaltern imaginations of science and scientists are missing within the popular Indian discourses whereas the same is common knowledge amongst the Dalit-Bahujan-Adivasi communities (DBA) communities. More than anything, I want people who are discriminated against to take pride in themselves," said Ashna.
In the comic, the character finds various lines and words in Chapter 7 of the policy which are relevant to the greater goal of reimagining popular science and scientists in India.
Upon winning the competition, Ashna said she was elated about the win and credited her legal education training for it. "The concepts in legal research methods and writing have actually helped me in developing story lines and nuances in my art," she said.
Ashna says she was inspired by the book 'Turning the Pot, Tilling the Land: Dignity of Labour in Our Times' by Kancha Illaiah and Durgabai Vyam, and has also drawn upon her own historical and ancestral past while creating the comic doodle.