NLS Graduate Arti Gupta Wins 2022 Audre Rapoport Prize
November 15, 2022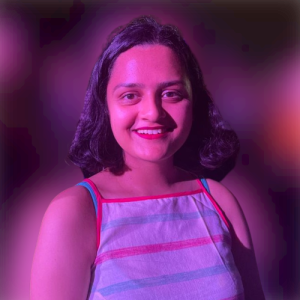 We congratulate Arti Gupta, NLS BA LLB 2022, for being awarded the Audre Rapoport Prize for Scholarship on Gender and Human Rights. She was awarded the prize for her essay titled, "The Unhappy Marriage of 'Queerness' and 'Culture': The Present Implications of Fixating on the Past."
The Audre Rapoport Prize is awarded every year by the Rapoport Center to the winner of an interdisciplinary writing competition on international human rights and gender. This $1,250 prize honours the work of Audre Rapoport (1923-2016), who advocated for women in the United States and internationally, particularly on issues of reproductive health.
Abstract
In September 2018, the Supreme Court of India in Navtej Johar v. Union of India, decriminalised consensual same-sex sexual activities by reading down Section 377 of the Indian Penal Code. A significant aspect of the Court's reasoning was that Section 377 was an embodiment of 'Judeo-Christian' morality and a colonial imposition. In providing that reasoning, the judgment does not stand alone. For a long time, various revisionist accounts of religious texts and scriptures have been presented to argue that ancient 'Indian culture' had been tolerant towards non-normative sex and gender, and 'homophobia' was simply a British imposition. Such revisionist arguments had initially been put forth by Indian queer rights groups to nullify the orthodox homophobic attitudes, which rested on the claim that homosexuality is alien to 'our culture'. However, this article argues that there has been an increasing cooptation of such accounts by dominant Hindu Right groups for their political ends. This article also shows that such reliance on the past (through scriptures or otherwise) to confer legitimacy on the present can have the effect of constraining the radical potentialities of that past. At the end, this article argues for a turn towards the future, which, creating new solidarities, can become a horizon of possibilities.
About the author
Arti Gupta graduated from the BA LLB (Hons) programme at NLSIU in 2022. At law school, she explored her research interests in queer theory, postcolonial theory, female sexual abuse, and critique of the human rights discourse. This paper was written over a duration of 18 months as three essays for three separate courses. This paper is a combined, expanded and edited version of all three essays. Currently, Arti is practicing as an Advocate at the Supreme Court of India.
Further, the Rapoport Centre has also published her essay as a part of their Working Paper Series.