NLSIU Alum and Senior Advocate Mr. K Shashi Kiran Shetty Appointed Advocate General of Karnataka
May 21, 2023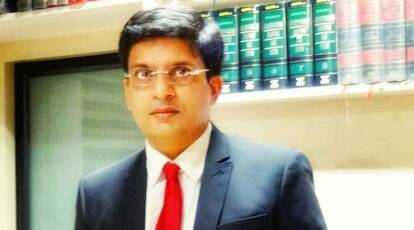 NLSIU congratulates our alumnus and Senior Advocate, Mr. K Shashi Kiran Shetty (BA LLB 1998), who was appointed as the new Advocate General of Karnataka on May 20, 2023.
Mr. Shetty has over 23 years of legal practice as an advocate in the High Court and the Supreme Court, especially in the areas of Constitutional Law, Administrative Law, Arbitration Law, Property Rights, Family Law, Debt Recovery, and Banking Laws. He was appointed as Senior Advocate by Karnataka High Court in 2014. He is also the Managing Head of the law firm Shetty and Hegde Associates. During his legal career, he has dealt with several high-profile cases, representing political figures, educational institutions, and MNCs among others. Mr. Shetty is the son of former Lokayukta and retired High Court judge, Justice Vishwanath Shetty who was also a former Chairman of the Karnataka State Bar Council.
As Advocate General of Karnataka, Mr. Shashi Kiran Shetty will also be a Governing Body member in NLSIU's General Council. He has earlier served as a member of the University's General Council in 2018.
Prof. M K Ramesh, who recently retired from NLSIU, remembered Mr. Shetty as a very grounded student during his time here at the law school. "He never made a reference to his lineage despite coming from a distinguished background. He was a very well behaved and likeable student. In fact that entire batch was a lovely and endearing bunch to teach," he said.