Queer Archive for Memory Reflection and Activism Now Open!
December 18, 2021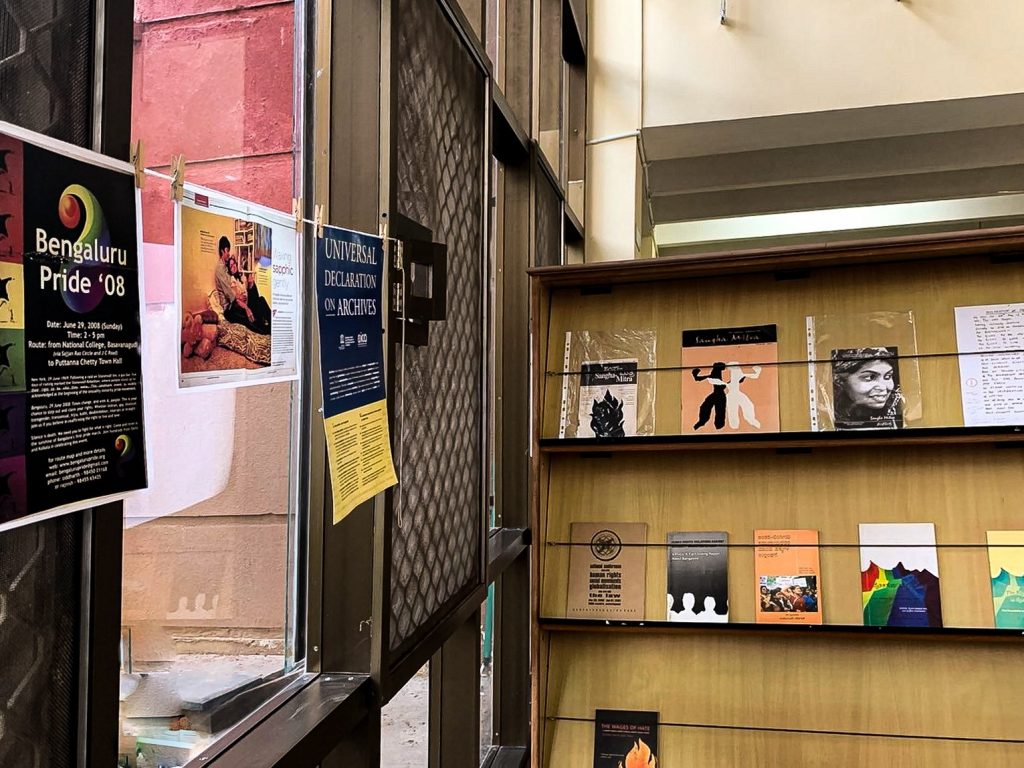 NLSIU is happy to announce that the Queer Archive for Memory Reflection and Activism (QAMRA) is now open at the ground floor of the Sri Narayan Rao Melgiri Memorial National Law Library. The archive is open to visitors on Wednesdays, Thursdays, and Fridays, from 2 PM to 5 PM.
The Queer Archive for Memory Reflection and Activism is a multimedia archival project that chronicles and preserves the stories of communities marginalised on the basis of gender and sexuality in India. Its aim is to aid efforts in queer rights advocacy through archival activism, acting as a resource base for activists, students, educators, artists, and scholars working in the area of gender and sexuality. As a repository of narratives, it hopes to enable and further conversations around the history, present, and future of the Indian LGBTQIA+ community.
QAMRA was envisioned as a primarily physical archive – a space dedicated to practices and dialogues around the documentation and preservation of India's contemporary queer history. The archive is now located in Sri Narayan Rao Melgiri Memorial Law Library. By moving to the campus of the National Law School of India University, QAMRA is taking its first steps in opening up to the public. Its goal is to eventually be freely accessible to members of the community whose stories it preserves, as well as allies, friends and supporters. The archive is currently displaying material that traces the early years of the queer rights movement in India. From newspaper clippings and pamphlets to interviews and footage of rallies, visitors can get a glimpse of what it has meant to be
involved in this struggle for equality.
Contributions
The QAMRA Archive is accepting contributions to support the operating activities of the archive. To contribute, please follow this link.
To know more about our library, visit library.nls.ac.in