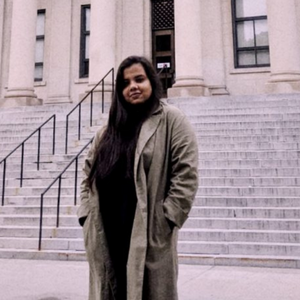 Anushka Sachan
Academic Fellow
Anushka Sachan completed her B.B.A. LL.B. at Narsee Monjee Institute of Management Studies and a master's in Law and Technology from the University of Ottawa.
Her research and writing are rooted within South Asian polities and their regard for surveillance and privacy for women and other marginalised communities. Working with civil societies and grassroot organisations in India, her recent projects have explored the structural manifestation of digital violence and how it spills over in physical spaces.
Her focus area at NLSIU: Technology and Society.
Publications
Agata Zwolankiewicz and Anushka Sachan, Big Data, Bigger Disruption: Is Institutional Arbitration Ready? Arbitration Bulletin, December 2020