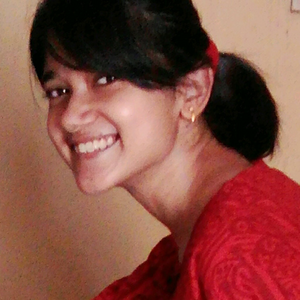 Sebanti Chatterjee
Sebanti is a cultural anthropologist with an interest in Sound Studies, Religious Studies, and Gender Studies. She earned her doctorate degree in Sociology from the Department of Sociology, Delhi School of Economics, Delhi University. Her areas of interest are Anthropology of sound, visual documentation of cultural practices, research on gender violence and labour settings.
Her monograph 'Styling the Sacred: Choral Voices from Goa and Shillong' is currently under review with Bloomsbury Music and Sound Studies Series, USA.  As a co-recipient of the India Arts Foundation Research grant, she is also working on a film titled  'Ki Sur- The voice.'
My focus area: My focus at NLSIU is to immerse into the ethos of interdisciplinary learning and researching while discovering how to intersperse questions of legality and politics in the realm of culture.
Publications
Chatterjee S. Performing Bollywood Broadway: Shillong Chamber Choir as Bollywood's Other, Society and Culture in South Asia.
Clausen, Bernd; Chatterjee, Sebanti: Dealing with 'western classical music' in Indian music schools: A case study in Kolkata, Bangalore, Goa and Mumbai
Blogs, Portals, Magazines, Newspapers
https://understory.in/stories/listening-to-voices/
https://www.firstpost.com/entertainment/how-healer-and-other-korean-dramas-quietly-deal-with-abandonment-possible-self-care-strategies-9689041.html