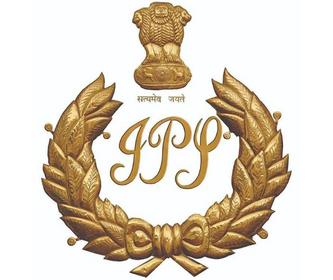 NLSIU is undertaking a project in partnership with the Karnataka Police on the status of policewomen in the state. The project is supported by Hanns Seidel Foundation, a German foundation engaged in political development cooperation.
The project began in September 2021 and aims to provide an independent assessment of the role and challenges women face within the Karnataka Police at different levels. It further seeks to measure attitudes among police officers, male and female, on the importance of women in policing. With the Karnataka state government approving a target of 25% for women representation in policing, it is hoped the findings of the study will help identify actionable institutional and policy measures needed to enable equal and meaningful participation of women in policing.
Background
Since 2009, increasing representation of women in police forces has gained prominence in the policy discourse in India. This shift is attributed to the criminal law reforms which enlarged the statutory functions to be undertaken by women police personnel.  In pursuance thereof, the Government of India adopted, for the first time, in 2009, the target of 33% representation of women in the police. Basis the recommendation of the Centre, as of 2020, official data shows that nine states and all union territories except Jammu and Kashmir and Ladakh have adopted 33% reservation; five states have 30%, and five states have 25% or less reservation.
As on 1.1.2020, Karnataka State Police reported 6,896 policewomen in total (civil and armed), constituting 8.28% of the state police (Data on Police Organisations in India as 1 January 2020, Bureau of Police Research and Development). It is relevant to note that, 88 % of the total civil policewomen strength in the state is at the Constabulary ranks (Constable + Head Constable), and less than 1 per cent at the leadership ranks (SP and above). The investigating ranks (ASI/SI and Inspector) have 730 women against a total of 1,051 police stations. In other words, 321 police stations will not have a single woman Investigating Officer at any given point.
Achieving the target of 25% within a specified time-period will require coordinated and simultaneous efforts at multiple levels to ensure recruitment of women at each entry level, year-on-year; robust facilities and infrastructure; and effective policies by way of creating an enabling environment for women.
Project Overview
The project will be conducted in two sequential phases over a period of one year culminating with a comprehensive report with clear findings and recommendations. The two phases will include:
Phase 1 – Baseline Assessment of women representation in Karnataka Police
The first phase of the project will focus on mapping the existing strength of women in Karnataka Police at each police station, district, unit and rank with the aim of highlighting variations and shortfalls at different level. The baselines assessment will further review departmental policies relating to recruitment, promotion, transfer, training and other service related matters with a view to point out gaps and discriminatory provisions. Together, the findings will indicate the level of institutional preparedness for an increased presence and role of women in policing. This phase will rely on data shared by the department.
Phase 2: Ground Assessment of Challenges facing Policewomen in Karnataka 
Following the baseline assessment, the second phase will involve an assessment of distinct challenges women in police face which impinges on their opportunities and growth within the organization. The assessment will be conducted through interview with senior rank women officers, select supervisory officers (male and female), and focus group discussions with women in the constabulary and subordinate ranks. The focus will be to understand social, cutlural and institutional barriers confronting women in the police at different levels recommend actionable strategies for improving the working conditions. In addition, this phase will also involve a measure of attitudes among male and female officers on the role of women in policing through multiple-choice survey questionnaire. The exact scale, sample size and geographical coverage of the study will be determined in consultation with the police department keeping in view the need to ensure diversity in representation, across regions, demographic profile and ranks within the department.
Timeline
One year: September 2021-August 2022 subject to extension based on mutual agreement
Final Output
The project will culminate with a report presenting findings of the assessment and targeted recommendations to the state police department.
For further information, please reach out to:
Project Resources
Explainer Note 2022: Policewomen in India: Legal Mandate and Policy Guidelines for Exclusive and Preferable Functions
The explainer note is designed as an educational resource to deepen awareness about the specific functions and roles mandated by law to be performed by policewomen in India. Recognizing the statutory functions of policewomen is crucial in order to ground both policy and public discourse around the role of women in policing. For police officials, knowledge of the legal mandate can provide an impetus for the department to plan for inceased recruitment and deployment of women at all levels. It can further be helfpul in mobilizing support for the increased role of women in policing particularly at the middle and subordinate levels. Among the public, the note aims to deepen awareness about important safeguards and procedures in interacting with the police, particularly as a female victim, witness or a suspect.