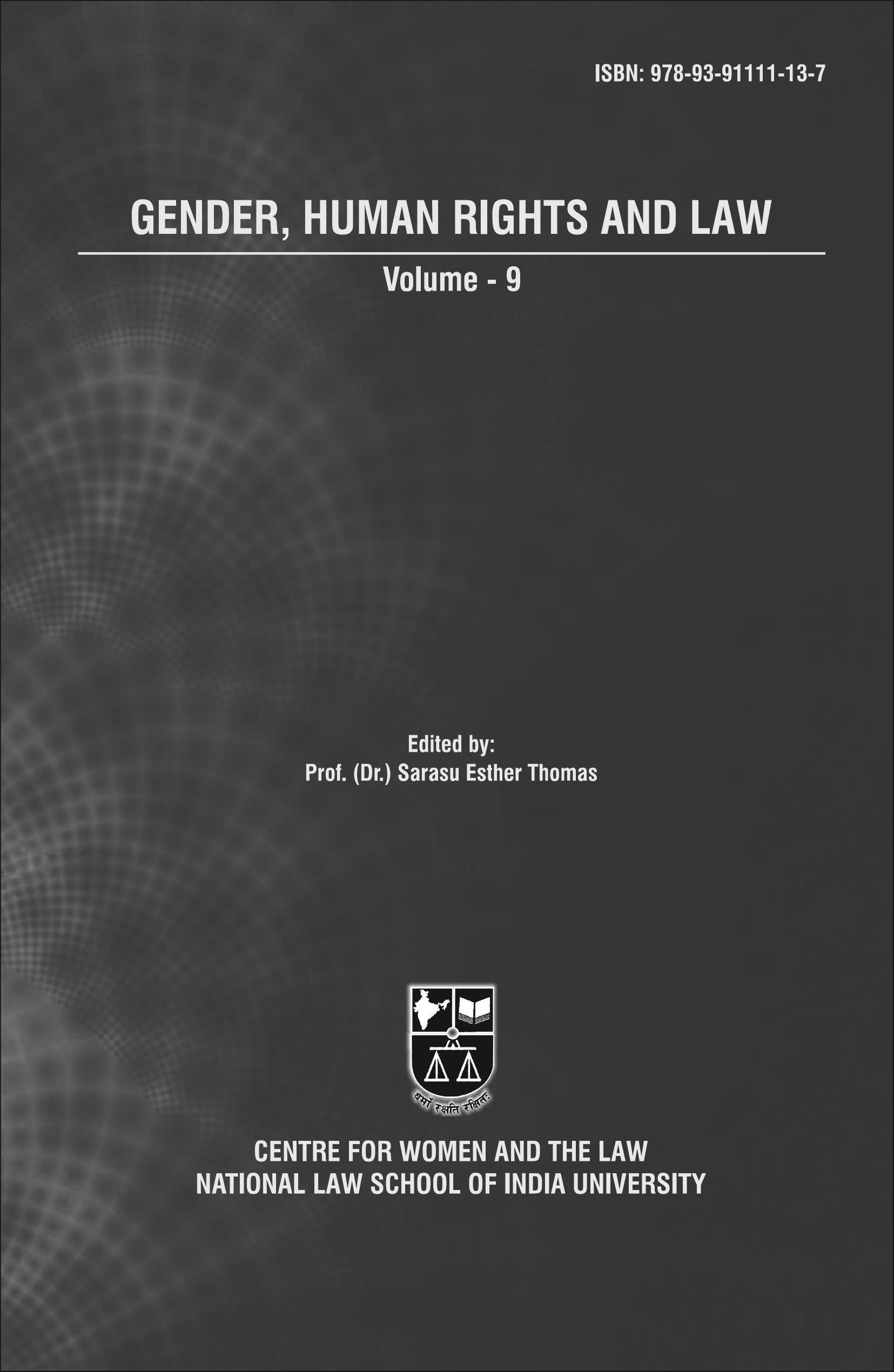 Title: Gender, Human Rights and Law : 2020 – Vol. 9
Published on: September 1, 2021
Published in: Gender, Human Rights and Law
Gender morality is explored in "The Hindu Widow" by Ananya Hassan Satish as well as rights of sex workers by Himani Chauhan Areas of family law are explored through succession laws, Muslim personal law reforms and conflict of laws dimensions. All the family law papers rely upon international standards. I refer to the papers of Mugdha Mohapatra, Prannv Dhawan, Vignesh R in this case.
Labour issues continue to be very important. Janhavi Shah looks at the care economy of ASHA workers and Niveditha G D asks the Woman's question in the work related to the Census and Lekhsmi J H explores
Women in Leadership.
Current day debates are looked at in Bhawna Bhushan's piece on Rohingya women and Sheetal Shinde's writing on LGBTQ+ rights articulation in India post Navtej Singh Johar. This Volume reaches us in the midst of the COVID 19 pandemic.
We have seen two waves and a third wave is expected. In this context looking at the right to education and assessing missing gender gaps in education in the COVID 19 era by Ankitha Rao assumes special significance.