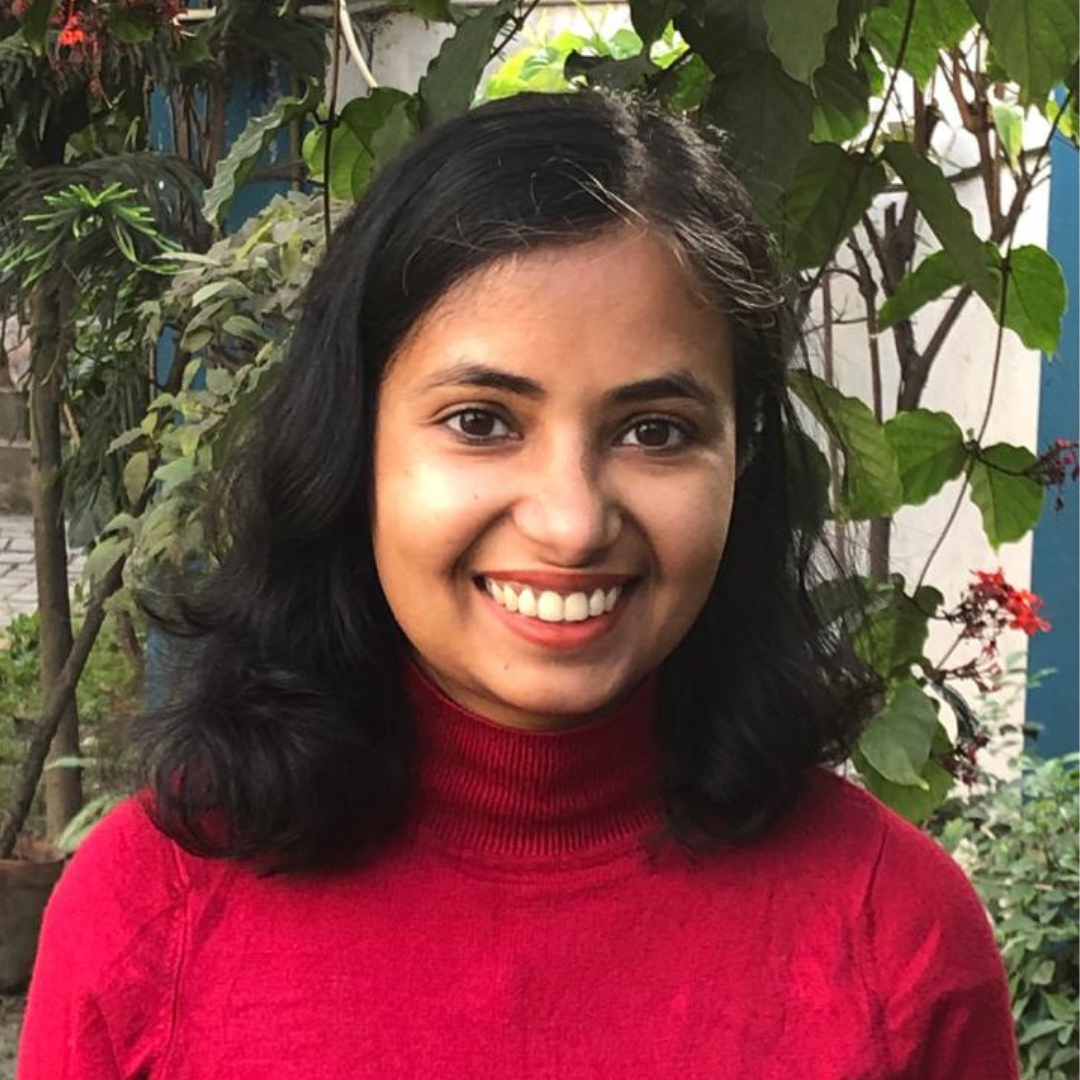 Dr. Atreyee Majumder
Associate Professor, Social Sciences
Teaching
Academic Programmes
5-Year B.A., LL.B. (Hons.)
Courses
Nov 2022
Mar 2022
Nov 2021
Elective Course | Religion and Society
Education
BA LLB (Hons.), National Law School of India University – 2006
PhD, Sociocultural Anthropology, Yale University – 2014
Andrew W. Mellon Postdoctoral Fellow at the Jackman Humanities Institute, University of Toronto – 2016-18
Profile
Dr Atreyee Majumder is a political anthropologist. She is the recipient of the American Institute of Indian Studies Junior Research Grant (2011-12). She has a strong interest in the categories of 'sovereignty' and 'space' and their mutual imbrications. Her research is geared primarily towards interrogating how capital and the modern sovereign align, and how this nexus expresses itself on space. She has consistently published scholarly articles, and has written in popular venues, on these issues. She also conducts workshops on ethnographic methods for activists and members of the general public. One of these workshops was with the slum youth of Mumbai in order to equip them to conduct research in their neighborhoods.
She is now researching the competing sovereignties between the Hindu God Krishna and the Indian nation-state in the pilgrimage sites in and around Vrindavan (known as the Braj region) in northern India. She is also a published poet, and dabbles in the violin.
Publications
Monograph
Time, Space, and Capital in India: Longing and Belonging in an Urban-Industrial Hinterland (London: Routledge, 2018; Paperback: 2020). The monograph is about public life inflected by the experience of declining industry in the post-industrial hinterland of Howrah, in eastern India.
Edited Anthology
Liberalism and its Encounters: Some Interdisciplinary Approaches. Under contract with Routledge. Forthcoming. Co-editor with R. Krishnawamy (Jindal U).
Journal Articles
Peer-Reviewed Publications
"British Colonialism and Imperialism" (A bibliographic essay), Oxford Bibliographies, Feb 21, 2023
"Mood." In Anthropocene Unseen: A Lexicon. Eds. Anand Pandian and Cymene Howe. (Goleta: Punctum Books, 2020): 283-88. Invited Submission.
"Space and Time Through an Urban-Industrial Hinterland." Economic & Political Weekly 52.46(2017): 85 89.
"Introduction: Selves and Society in Postcolonial India." South Asia Multidisciplinary Academic Journal [SAMAJ]. 7(2013):np. Co-authored with Uday Chandra.
"Calling out to the Faraway: Accessing History through Public Gestures in Howrah, West Bengal", South Asia Multidisciplinary Academic Journal [SAMAJ]. 7(2013):np.
"Ruin." Sarai Reader 09: Projections 2013. 190-99.
"Kneejerks and Fresh Starts: A history of Speakers and Authors of Protibaad." Socio-Legal Review. 7(2011): 100-24.
"Globalization and City-zenship in a Not-so-networked Society: Looking for narratives of empowerment in the Process of seepage of techno-cultural practices." Socio-Legal Review 1(2005): 30-39.
Book Reviews
"Literary Work and Contemporary Crisis: On Two Novels Concerning India." Review of A Burning by Megha Majumdar and Chosen Spirits by Samit Basu. LSE Review of Books. 20 July 2020.
"On Power, Love and Care". Review of To be Cared For: The Power of Conversion and Foreignness of Belonging by Nathaniel Roberts (New Delhi: Navayana Press, 2015). Economic and Political Weekly. 53.17(2018): 45-46.
Review of Hydraulic City: Water and Infrastructures of Citizenship in Mumbai by Nikhil Anand (Durham: Duke UP, 2017). Pacific Affairs 91.2(2018): 411-4.
"Jadunath Sarkar and Archival Anxiety in the Empire." Review of The Calling of History: Sir Jadunath Sarkar and his Empire of Truth by Dipesh Chakrabarty (New Delhi: Permanent Black, 2015). Economic and Political Weekly 51.51(2016): 34-35.
"On the Slow Violence of State Apathy/Numbness: An Ethnographic Account of the NREGA." Review of Paper Tiger: Law, Bureaucracy and the Developmental State in Himalayan India by Nayanika Mathur (New Delhi: Cambridge UP, 2016). Economic and Political Weekly 51.23(2016): 29-30.
Review of Crossing the Bay of Bengal: The Furies of Nature and Fortunes of Migrants by Sunil Amrith (Cambridge: Harvard UP, 2014). Contemporary South Asia 23.1(2015): 85-86.
Review of Bengali Harlem and the Lost Histories of South Asian America by Vivek Bald (Cambridge: Harvard UP, 2013). Contemporary South Asia 22.1(2014): 98-99.
Review of Mysore Modern: Rethinking the Region under Princely Rule by Janaki Nair (Minneapolis: U of Minnesota P, 2011). Contemporary South Asia 21.3 (2013): 339-40.
Articles in the Press
"Mundane Environmentalism and Accumulation-Horizon in India and the Global South" Socio-Legal Review Forum. 10 November 2020.

"New Notice Latest in Twenty-year Dilution to Green Law." Article 14 Magazine. 24 July 2020.
"Fieldwork and the Native Informant." A Review of Gayatri Spivak's Keynote Address at the Annual Meeting of the American Anthropological Association at Minneapolis. Cultural Anthropology website. 23 January 2018.
"Race and the Good Liberal." Dispatches, Cultural Anthropology website. 15 May 2017.
"Friends and Enemies." Seminar. April 2017.
"Secret of the Hills: Temsula Ao's Account of War as Landscape." Seminar. March 2017.
"On the Travel Ban: An Interview with Darryl Li", Dialogues, Cultural Anthropology website. 30 January 2017.
"Anna Tsing and Michael Taussig." "What are you Reading?" Series, Dialogues, Cultural Anthropology website. 27 January 2017.
"Field of Dreams: An #AmAnth Panel Review. Cultural Anthropology website. 8 December 2016.
"The Slowdown Perspective", 3AM Magazine. 19 December 2014.
"A Switch in Time", 3AM Magazine. 3 December 2013.