Student Feature | A discourse of constant surprises and learning: Lahar Jain
July 30, 2021
Lahar Jain talks about the opportunities and responsibilities of being an Aditya Birla Scholar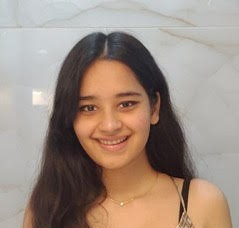 Lahar Jain, a third-year B.A. LL.B. (Hons.) student and Aditya Birla Scholar is as serious about her academics as she is about her creative hobbies. As an avid reader and an artist, she continues to focus on her practice in fine arts, while hoping to explore new cultures through travel.
Lahar says she has found her harbour with legal studies, and is keen on pursuing a career either in Constitutional Law or Criminal Law. We spoke to her to understand what it takes to be a student of law and an Aditya Birla Scholar.
What inspired you to take up legal studies?
I come from a family of businesspeople, wherein dealing with the law is always an afterthought. Although I am grateful for my instinctive commercial thinking, I have always known I wanted to do something different. While I arrived at law by mode of elimination, I must say I got lucky! Because at NLSIU, I have found my comfort zone. The scope of the law is wide, and I've probably only explored 5% of the possible career options. It is a discourse of constant surprises and learning.
Why NLSIU?
NLSIU is the best and I wanted to make it here. So, I gave it my best. Plus, I love Bengaluru. I wouldn't discount that factor.
What has been the highlight of being an Aditya Birla Scholar?
The application process for the Scholarship culminated in an interview for which I was invited to Mumbai. The panel for this round is always interesting. In my year, the panel included ex-Chief Justice of India Deepak Misra and Supreme Court Advocate Menaka Guruswamy. It was a very fun, personality-based interview and I enjoyed engaging with these stalwarts in the field.
How has the Scholarship impacted your approach towards your academics?
It has had a strong impact. It is an honour to be an Aditya Birla Scholar and the financial investment they've made in our education does come with responsibility. Academics has been my priority, but a holistic approach to serving the community is the path I am trying to walk on. The Scholarship itself has an annual renewal process, where one can only continue as a scholar if they maintain good grades, participate in co-curricular activities, and secure internships.
How has the NLSIU journey been so far? 
I have just entered my third year at NLSIU, and my experience has been nothing short of extremely exciting. The opportunities we're offered are top-tier, where we get to learn from the leading minds in the country. I have particularly enjoyed Constitutional and Criminal Law, as well as arbitration. Mooting and research have turned out to be activities that I am most interested in, and want to explore further. The seniors, alumni and professors with their constant guidance are the backbone that keeps the institution at the top.
What are your plans for the future?
As of now, I am navigating between litigation and commercial law as a possible career choice. Litigation seems to be a field where I can passionately explore these areas more. At the same time, international commercial law is also something I am interested in, after doing two moots in this area. Research and, potentially, teaching is quite a fulfilling experience for me as well. While I navigate between these two, I'm also exploring the plethora of other possibilities law school has to offer.
To make a difference in the lives of students such as Lahar, support the Alumni Financial Aid Drive.
To contribute click here