Orientation 2021
WHEN: Aug 2, 2021 - Aug 6, 2021
Welcome to NLSIU Orientation 2021!
We look forward to welcoming a new cohort of undergraduate and postgraduate students for the Academic Year 2021-22. The University will be conducting a week-long Orientation Programme to introduce our new students to the NLS community. The Programme begins on Monday, August 2, 2021 and will continue till Friday, August 6, 2021. The Orientation sessions will be conducted virtually and our new students will have the opportunity to familiarise themselves with the various academic and social activities at NLSIU. The Orientation schedule is attached below.
As our students make the transition from school to university environment, we look forward to ushering them into a University space that is committed to a holistic educational experience, a culture of free inquiry and socially sensitive lawyering.
The academic term for the incoming batch of BA LLB (Hons) and LLM students commences August 9, 2021. 
Orientation Address
In this year's orientation, we will be joined by five leading personalities from the world of law, public life and the arts, to reflect on the place of a law and liberal arts education in 21st century India. During the week, these eminent speakers will deliver an orientation address to our incoming batch of students.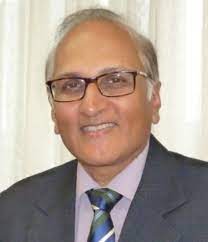 Justice Ravindra Bhat, Supreme Court of India
Justice Shripathi Ravindra Bhat is a Judge of the Supreme Court of India. He is former Chief Justice of Rajasthan High Court. He also served as a former Judge of Delhi High Court for 15 years. Justice Bhat has authored a constitution panel judgement on equality and affirmative action, as well as judgements on gender sensitivity in writing judgements, receiving electronic evidence in court, and insolvency law.
Justice Bhat has also authored landmark judgements on issues of constitutional law, taxation laws, administrative law, arbitration, and labour law, amongst others.
Watch the Orientation Address by Justice Bhat here.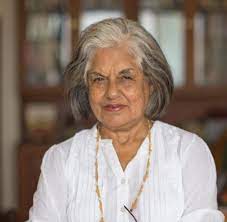 Indira Jaising, Senior Advocate and former Additional Solicitor General
Indira Jaising is a senior advocate at the Supreme Court of India who is noted for her legal activism in promoting human right causes. In 2018, she was ranked 20th in the list of 50 Greatest Leaders of the World by Fortune magazine. She co-founded the Lawyers' Collective, a legal NGO that has been working since its inception in 1980 for the rights of the marginalised, particularly women, LGBTQ peoples, sex workers, and many more economically and socially disadvantaged groups. Jaising's role was pioneering in forming landmark laws against domestic violence, against sexual harassment at workplace, among other legal interventions.
Watch the Orientation Address here.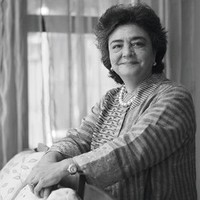 Zia Mody, Co–Founder and Managing Partner, AZB & Partners
Zia Mody is one of India's foremost corporate attorneys. She began her career as a corporate associate in the New York office of Baker & McKenzie, where she worked for 5 years before moving to India to establish the Chambers of Zia Mody, which became AZB & Partners in 2004. Zia is widely acknowledged for her expertise, ranking No. 1 in Fortune India's 'India's 50 Most Powerful Women in Business' list in 2018 & 2019 and has also been a member of various regulatory and advisory committees , both domestic and international.
Watch the Orientation Address here.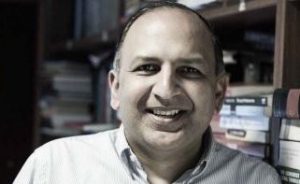 Pratap Bhanu Mehta, former Vice Chancellor, Ashoka University and President, Centre for Policy Research
Pratap Bhanu Mehta is a political scientist who has taught at Harvard University, Jawaharlal Nehru University, and the New York University School of Law. His areas of research include political theory, constitutional law, society and politics in India, governance and political economy, and international affairs. Dr Mehta has served on many central government committees, including India's National Security Advisory Board, the Prime Minister of India's National Knowledge Commission, and a Supreme Court-appointed committee on elections in Indian universities. He is also a contributing editor and newspaper columnist.
Watch the Orientation Address here.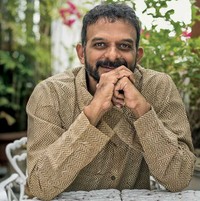 TM Krishna, Carnatic vocalist, author and activist
Thodur Madabusi Krishna is a Carnatic vocalist, writer, activist and author. He began performing at the age of 12 with his debut concert at the Spirit of Youth series organized by the Music Academy, Chennai. He has performed widely at various festivals and venues across the world. His music is often appraised as being soulful and full of 'raga bhava'. He also speaks and writes about a wide range of issues beyond music and culture.
Watch the Orientation Address here.
BA LLB (Hons) & LLM Orientation Programme Schedule 2021
Day 1 – Monday, Aug 2, 2021

Session 1, 10 am – 10.45 am: Introduction and Welcome Address by the Vice-Chancellor
Session 2, 12 pm – 1.30 pm: A Bird's Eye View of the Programme
*Separate sessions for UG and PG students to explain the course structure
Session 3, 6 pm – 7 pm: Orientation Address I – Justice Ravindra Bhat
Day 2 – Tuesday, Aug 3, 2021
Session 1, 10 am – 11.30 am: Digital Resources
Session 2, 12 pm – 1.30 pm: Know your Trimester
*Separate sessions for UG and PG students
Session 3, 4 pm: Orientation Address II – Ms. Indira Jaising
Day 3 – Wednesday, Aug 4, 2021
Session 1, 10 am – 11.30 am: Introduction to Library Resources
*Separate sessions for UG and PG students
Session 2, 1 pm – 2 pm: Know your University
Institutional Structure & Student Welfare
Session 3, 3 pm: Orientation Address III – Ms. Zia Mody
Day 4 – Thursday, Aug 5, 2021
Session 1, 10 am – 11.15 am: Gender Sensitization Workshop
Session 2, 12 pm – 1.15 pm: Prevention of Sexual Harassment
Session 3, 2.30 pm – 3.45 pm: Caste Sensitization Workshop
Session 4, 5 pm: Orientation Address IV – Mr. Pratap Bhanu Mehta
Day 5 – Friday, Aug 6, 2021
Session 1, 10 am – 11 am: Meet your Batch
Breakouts groups moderated by faculty members
Session 2, 11.30 am – 1 pm: Welcome session by the Student Bar Association (SBA)
Session 3, 3 pm: Orientation Address V – Mr. T M Krishna
How do I attend the session?
You will receive the schedule on your personal email IDs as provided in the CLAT portal. Each time slot in the schedule will provide the following information:
a. Meeting Room Name.
b. URL and Meeting ID to join the meeting.
c. Please ensure that you use your personal email ID (as provided in the CLAT portal) for joining the meeting.
If you require technical assistance during the Orientation Programme, please send an email to .