Acknowledging 25 Years of Dedicated Service | Mr. Ramesh Kumar
January 31, 2023
On January 31, 2023, we bid adieu to Mr. Ramesh Kumar, Assistant Librarian,  who retires after dedicating 25 years of his life to NLSIU. We thank him for the many years of loyal and committed service, and wish him all the very best for his life ahead.
Mr. Ramesh Kumar, who hails from Bangalore, joined the NLSIU Library in January 1998. After graduating with a MA in Applied Economics, he also earned a Master's Degree in Library and Information Science from Bangalore University. Prior to joining NLSIU, he worked with the British Council Library and the Krishnadevaraya College Of Dental Sciences & Hospital (KCDS) Medical College Library.
Here, he recalls his journey with the University and some memorable moments along the way.
How did your NLS journey begin?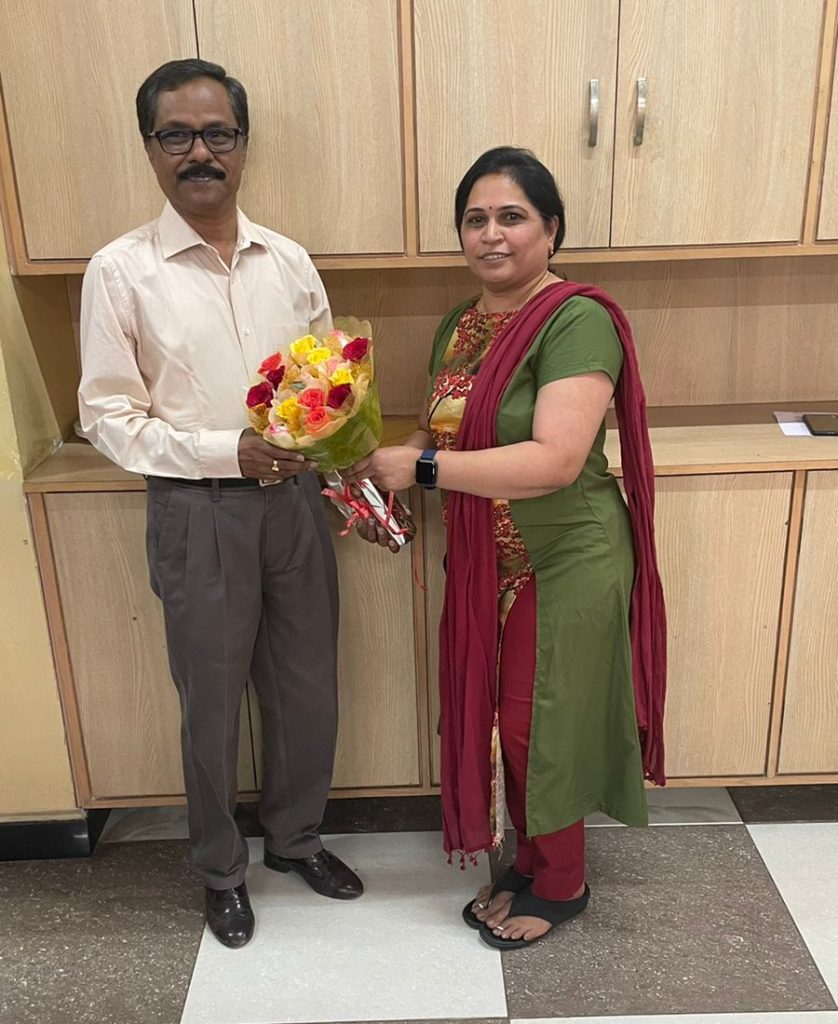 In early December of 1997, I received a call at my residence from Ms. Savithri (Personal Secretary to the Registrar) who said that Dr. N L Mitra, then Director of NLSIU, wanted me to visit the NLSIU campus for a brief meeting. Soon after, I met Dr. Mitra who said he wanted me to apply for a job vacancy at the NLSIU library. A few days later, I also had an interaction with Mr. Navalgund, the Librarian, and Prof. Babu Mathew, the Library Committee Chairman at the time. During those days, the Library was located on the ground floor and the first floor of the Old Academic Block (OAB). Incidentally, this interaction took place on the Ground floor of the OAB which is now the AAD!
I applied for the job and later attended a formal interview. I recall the panel comprised Dr. Malwad (IISc's Chief Librarian at the time), Dr. Mitra, Prof. V. S. Mallar (the then Registrar), and Prof. Babu Mathew.
I joined NLSIU on 12th January 1998 as a Library Assistant and worked in the OAB for seven years before shifting to the new library building in 2005 – Sri Narayan Rao Melgiri Memorial National Law Library. Six years later, I was promoted as Senior Library Assistant and eventually am retiring as an Assistant Librarian.
Reflections on your NLS Experience over the decades: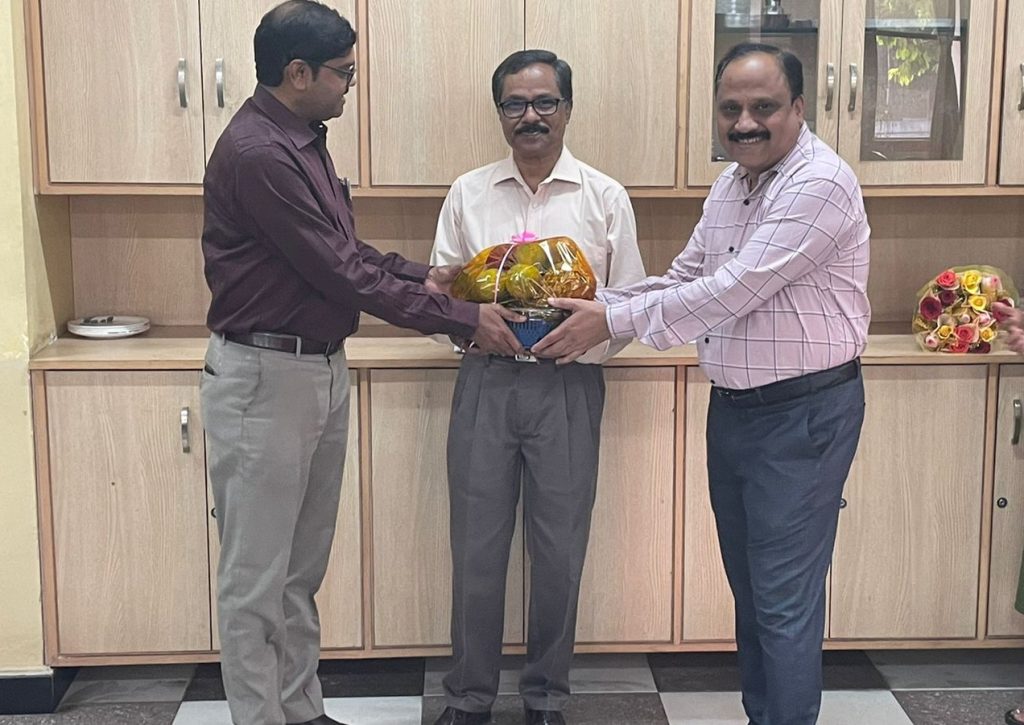 Due to my ability to easily recall names and numbers, my father, who was a Chief Accounts Officer at ISRO, wanted me to consider studying law. While I did not take it up during my years of study, it just so happened that I ended up at a law school!
During my 25 years of service at NLSIU, I have enjoyed my work, especially the various interactions with different batches of our students. These interactions have been special for me. I also worked with some wonderful people who who were not just coworkers but who became good friends. We spent a lot of our time together on campus.
At the library, I was in charge of the acquisition and textbook section, and handled matters related to book payment and processing of bills, newspaper clippings, classification of books in the NLSIU databases, and providing information regarding books and e-resources. However, my work extended beyond the library too. I was a member of the Anti-Ragging Committee of NLSIU in the period during 2013-2020.
I was also happy to have been able to assist with the NAAC visit in 2018 and play my part as an invigilator/ observer for various University related entrance examinations, CLAT, AILET and other Government / Departmental Exams.
Memorable moments:
NLS has not just been a workplace but also home for me since I have been residing on campus for so many years. I have been so used to the campus all these years that there are many memories attached to it. Every morning, I would feed some birds and squirrels outside and this had become a routine for not just me, but also for some of them. I also used to play tennis on campus with some members of the NLS community.
A recent memorable moment was when I met Justice U U Lalit at his residence when he was the Chief Justice of India in 2022. I have also had the honour of receiving several dignitaries including serving SC and HC judges on various occasions hosted by NLSIU over the years. Some of these dignitaries at the time included Justice Gopal Gowda, Justice Venkatachaliah, Justice Santosh Hegde, Justice Chelameswar, Justice D Murugesan, Justice Prathibha Singh, and Mr. Shekhar Gupta (Journalist and author) among others.
I enjoyed being part of some initiatives of the University during which I was able to interact with Judges from Sudan, IES Officers, and CBI officers and take them on guided excursions. Some of these excursions included locations like Mysore, Shravanabelagola, Belur and Halebidu among others.
Looking Ahead:
As I retire, I recall what Prof. V S Mallar used to say: "Till retirement you have to live for others, and after retirement, you have to live for yourself."
I am usually the kind of person who doesn't sit idle and so, I know I will do something or the other even after retiring from NLSIU. I look forward to how things will unfold and work out ahead.
To connect with Mr. Ramesh Kumar, please write to