Celebrating 10 Years! | BA LLB (Hons) | Batch of 2012
When:
Saturday, May 27, 2023, 12:30 pm
This event will conclude by 4.30 pm.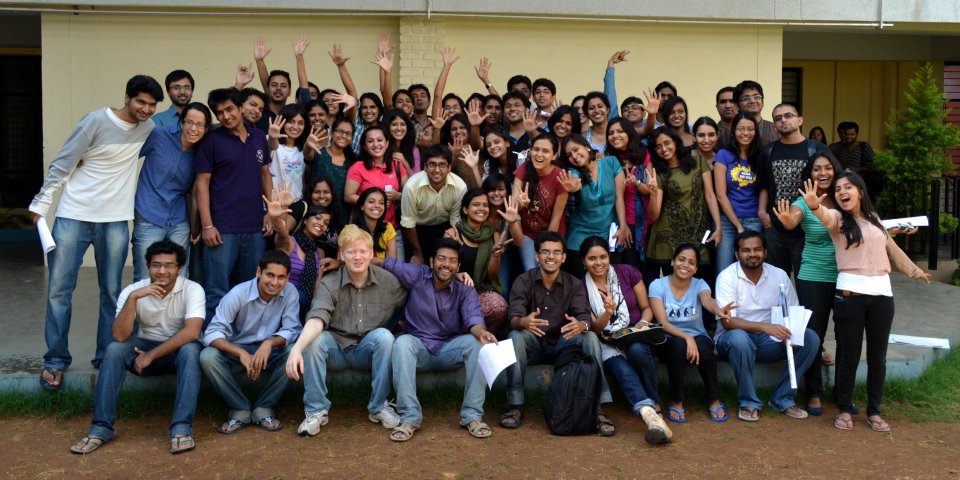 This weekend, NLSIU is excited to host a campus reunion for the batch of 2012 as they celebrate 10 years of their graduation from law school.
On May 27, 2023, our alumni from the 2012 batch will be spending the day on campus re-connecting with batchmates, faculty, and other members of the NLS community.
The first such campus reunion post pandemic took place in July 2022 with the batch of 2011. We were delighted when the batch of 2012 too reached out to plan their reunion on campus. We asked them to share their thoughts and this is what they had to say:
"Time flies, doesn't it? It's hard to believe that it has already been 10 years since we walked across that stage together, filled with dreams and aspirations for the future. As we embark on this exciting milestone, we can't help but feel a surge of nostalgia and anticipation for our upcoming reunion.
It seems like just yesterday we were juggling exams, "last last day" project submissions, late-night trips to Chetta, unforgettable adventures, and forging bonds that have lasted a decade. Now, we stand at the threshold of a reunion, an opportunity to reconnect, reminisce, and celebrate how far we've come since those unforgettable university days.
Our reunion promises to be more than just a gathering of familiar faces; it's a chance to rediscover the spirit of camaraderie that defined our time together. Whether you've pursued your passions, climbed corporate ladders, started businesses, or dedicated yourself to noble causes, this reunion serves as a testament to our collective accomplishments.
Imagine the stories we'll share, the laughter that will fill the room, and the memories that will flood our minds. It's a chance to catch up with old friends, renew friendships, and create new connections. We've all embarked on unique journeys, and this reunion is an opportunity to honor the diverse paths we've taken while celebrating the common thread that unites us.
Join us as we gather once again, as the Batch of 2012, to reminisce about late-night conversations in the acad, Univ Week shenanigans, and the cherished friendships that stood the test of time, to reconnect with professors that had a profound impact on our lives, and explore how the once familiar campus walls have changed over time.
Mark your calendars, reconnect with your fellow batchmates, and get ready for an unforgettable reunion that will remind us of the enduring spirit of our law school years. Together, let's celebrate a decade of growth and the infinite possibilities that lie ahead!
We are very grateful for NLS for hosting us and can't wait to see you all at the reunion!"
For any other information, please write to Ms. Sowjhanya () or Ms. Leeneshwari () from the batch of 2012, or to
We look forward to hosting more such milestone gatherings for other batches and courses in the years ahead!