Featured In The Media | Dr N S Nigam
September 28, 2021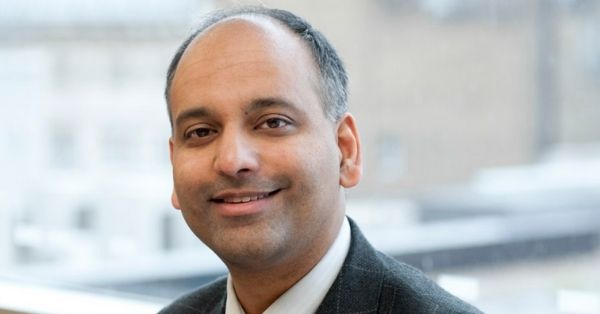 NLSIU's Registrar Dr N S Nigam was recently interviewed by the All India Radio in a two-part feature covering the University as one of the prominent institutions of Higher Education. The Kannada programme, which highlights and explores a prominent educational institution every week, focuses on NLSIU's evolution from its inception in this first segment. Apart from sharing the background and history of the University, Dr Nigam also shared his personal experiences during his time as a student at NLS.
Excerpts from the interview:
Reflecting on how law was not taken very seriously as a subject a few decades ago, Dr Nigam applauded the vision of NLSIU's founder director Dr N R Madhava Menon to set up the law school. "He personally took efforts to bring in dedicated faculty to the University and was very keen to bring about enthusiasm among students to study law and take it up seriously," he said.
He also recognised the initiative of the Karnataka Government on granting land for the University; and on the unique collaboration between NLSIU and legal academics, the Bar, the Bench and the State Government of Karnataka.
On taking up law:
Dr Nigam spoke about how he first found out about NLSIU and his transition from a commerce student into the field of law. He also broke the perception of non-humanities students pursuing law being at a disadvantage when compared to others. "Those from other backgrounds like science or technology bring their own knowledge and so, students from any background are eligible to take up a law degree," he said.
On his admission to NLS:
"After I wrote the entrance exam for NLS, I received the news of my admission through a telegram, informing me that I had to go to the University the very next day. During the interview process, I recall Dr Madhava Menon also speaking to my parents, stating that all they needed to do was to ensure I was in good health," he said.
The Registrar also reflected on the changes in the pattern of the entrance exam – evolving from about 1000 students appearing for the separate entrance exam for the law school during his time as a student, to now crossing over 60,000 aspirants writing the CLAT at the national level.  He also briefly spoke about the introduction of the Karnataka domicile quota this year –  a move that was brought in as part of the NLSIU Inclusion and Expansion Plan 2021-25.
On being a student at NLS:
"In the early 90s, the system at NLS involved continuous evaluation with exams, projects and assignments every few weeks. We were all lucky to also have well known personalities and lawyers such as former Chief Justice of India Venkataramiah, and Advocate Ram Jethmalani involved in the teaching process during that time."
During my first month at law school, I was keen on textbook references but one of my teachers showed me the importance of studying cases. In the initial days, I too, took some time to understand how to approach the questions during the first set of exams.
He also pointed out an interesting observation among the students who entered NLS during that time. "We had a bunch of students with an adventurous spirit. Many of them had a streak of entrepreneurship who were keen to start things from scratch and later ended up succeeding in various fields," he said.
Breaking it down: BA LLB (Hons) Programme
For those who were unfamiliar with the law degrees offered by NLS, Dr Nigam explained the 5-year integrated BA LLB (Hons) programme which involves studying law along with other subjects like history, economics, political science which are taught during the first three years. The first three years involves subjects of social science and law that are essential to the programme followed by electives which students can choose based on their areas of interest. This includes options such as healthcare, technology, constitutional law, human rights, corporate law, and many others.
"My most interesting classes were in fact that of political science and economics which gives one a better understanding of how to approach the law," he said.
Dr Nigam shares more about NLSIU in the next segment of the AIR Programme. 
Watch the AIR interview Part-1 here: