Prayer Meeting | Sat-Chit-Aananda
When:
Saturday, October 2, 2021, 5:15 pm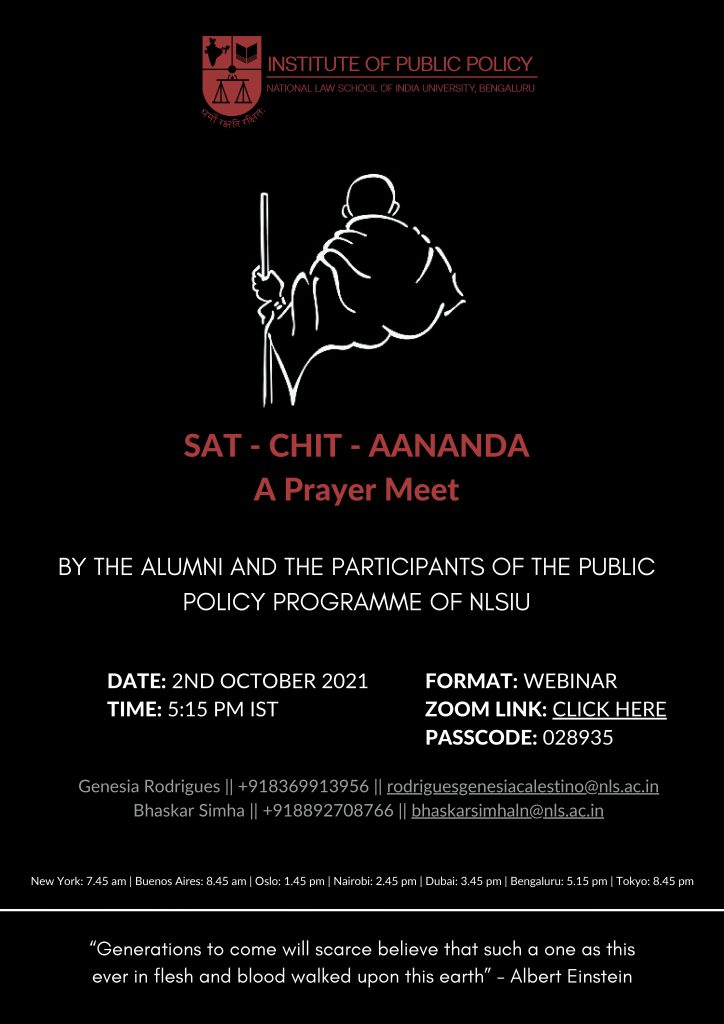 Prayer meetings were an important part of Mahatma Gandhi's life to celebrate the importance of all religions and faiths. To commemorate these ideals of Gandhiji, the alumni and participants of the Public Policy Programme of NLSIU are organising a Prayer Meet 'SAT – CHIT – AANANDA' on October 2, 2021. The event will be held at 5.15 PM IST via Zoom.
Webinar Details: 
Zoom link: Click here.
Passcode: 028935
For queries, please contact: Genesia Rodrigues || +918369913956 ||  Bhaskar Simha || +918892708766 ||