Film Screening | We Have Not Come Here to Die
Where:
Krishnappa Memorial Hall, OAB
When:
Tuesday, January 17, 2023, 5:00 pm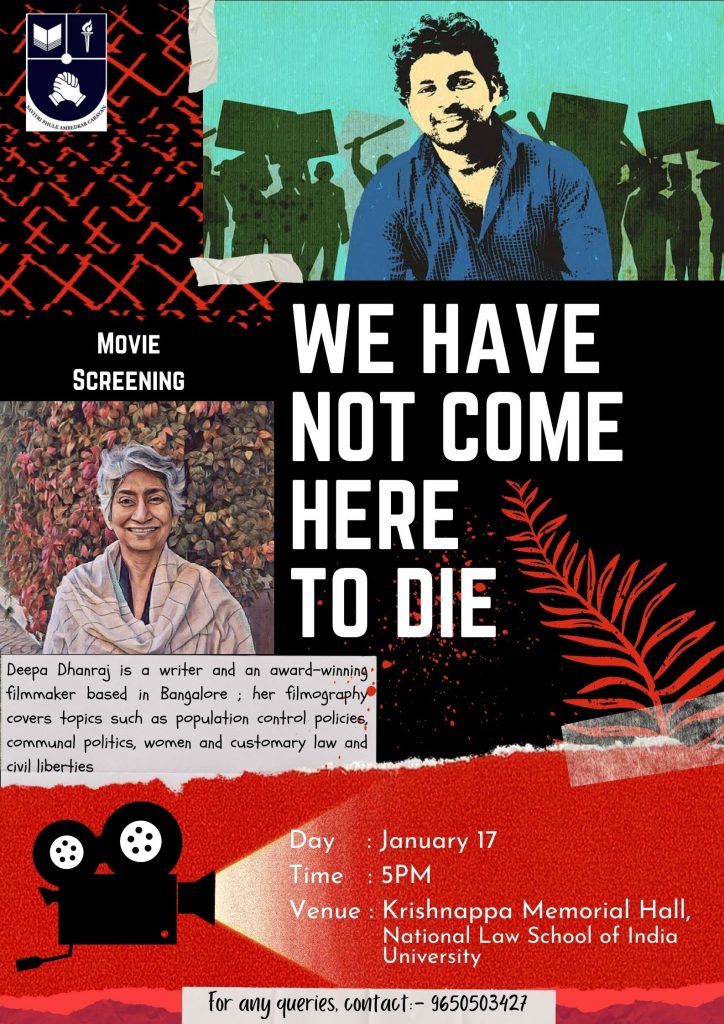 On 17th of January which marks Rohith Vemula's seventh death anniversary, 
we
are screening the film "
We
Have
Not
Come
Here
 to 
Die"
(2018) which chronicles the events leading up to Rohith's death. 
We
 will be joined by the director Deepa Dhanraj for a session after the screening.
Deepa Dhanraj is a writer and an award winning film maker whose filmography covers topics such as population control policies, communal politics, women and customary law and civil liberties.