Giving Month | Strengthening Access To Legal Scholarship
February 3, 2022
Giving Month is an initiative to provide the alumni community updates on key initiatives at NLSIU, and invite their support in jointly achieving the University's development goals.
Each week of February will delve deeper on a separate focus area for the University's development. This week's focus is Research and Teaching at NLSIU. To donate to research & teaching initiatives at NLSIU, please click here.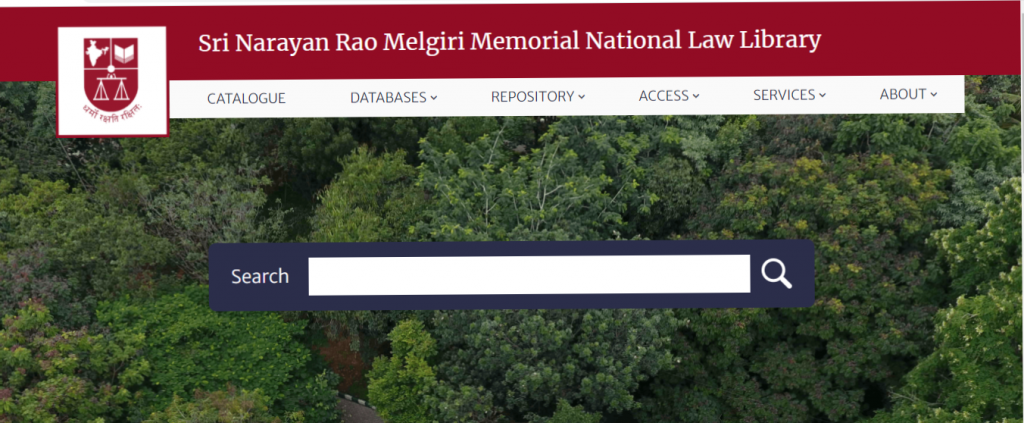 Continuing our focus track on the University's research and teaching initiatives, we spoke to our Journals Editor, Nishtha Vadehra, on the University's plans to establish an open access infrastructure for NLS publications that responds to the needs of researchers, faculty and students at the University and showcases their work in the best way possible.
In this interview, Nishtha sheds light on the significance and key elements of this open-access infrastructure, including the introduction of Digital Commons to power the University's repository, revitalising of journals, and streamlining of editorial and review processes at NLSIU.
About our Editor:
Nishtha is an editor of academic and popular nonfiction writing, with a keen interest in bridging the two. Trained as an editor at Yoda Press, Delhi, she went on to work with the Indian Institute for Human Settlements, Bengaluru before joining NLSIU. She has worked in book and journal publishing, as well as independently with academics, researchers, development sector organisations and artists.
Read more about Nishtha here.
Tell us more about NLSIU's plans on setting up open-access infrastructure and introducing Digital Commons at the University.
Digital Commons is a widely used tool for creating institutional repositories and ensuring the systematic management of publication workflows. Given the diversity of scholarly outputs that NLS produces—from journals and working papers to theses and commentaries—it makes sense to have an integrated platform to better manage and showcase them. It is part of the overall re-organisation of research publications to achieve and sustain internationally peer-recognised scholarly output, and importantly, to keep it open-access.
But let's zoom out a bit. Universities, in addition to their core pedagogical function, have a broader role to play in the fostering of a research culture and the production of knowledge. Much of academic writing tends to be opaque in its articulation and hard to access — despite often being based on publicly funded research. On the other hand, the importance of research and practice feeding into each other cannot be overstated. How, then, do we open up these channels of communication and ensure a free-flowing exchange of ideas between those who teach, learn, research and practice the law? Journals, blogs, and other kinds of publications are key to this project. Their 'impact' is often reduced to citations, credits and rungs to the tenure ladder.
But accessible scholarship has the potential to inform the practice of law in courtrooms and boardrooms, in the design and implementation of policy, and in the classroom through invigorated teaching, not to mention public good. In order to be truly useful, then, we need to publish quality writing that is relevant and accessible—both in terms of language and not being stuck behind paywalls. That is the larger impetus behind building out a comprehensive, open-access repository for NLS publications.
On NLSIU's journals:
I have had the happy task of going through NLSIU's incredibly rich archive of faculty and student-run journals—two of which are almost as old as the University itself. Articles in these early issues document and analyse important issues of their time—is the New Economic Policy good for India? How do we think about judicial autonomy? What did women lawyers think of their profession in early 1990s Bangalore? They also offer critical commentaries on important cases. Besides coming across eminent voices like an Indian prime minister, judges and leading academics, what struck me the most was encountering writings by well-known lawyers, activists and scholars as students of NLS. These early glimpses of sharp, considered and critical writing by some of the best legal minds in the country today really drove home the point of student-led journals for me.
Many more journals have been launched since, opening up new lines of enquiry across diverse fields of legal research and practice—from public policy, environmental law, to law and technology and business law.
Details of NLSIU's nine active journals are available here.
On key functions of the Digital Commons:
How do we both consolidate this rich archive of knowledge, and strengthen research and publishing culture at the University? Digital Commons is part of the infrastructure solution.
First, it will help us build an integrated open-access platform to showcase faculty, researcher and student writing. This includes journals, reports, working papers, and several other kinds of publications.
Second, it will allow us to streamline review and editorial processes for all journals, taking away some of the drudgery of back-end processes, freeing up student and faculty editors to focus on what matters—the content.
Third, it will help NLS publications get the visibility they deserve and help track their impact.
As Journals Editor at NLSIU, could you share your vision for the University in the years to come?
The larger plan is to help strengthen NLS' research and publication culture and ecosystem. This is not the work of an individual or even a group of people. It takes a community to build and sustain a vibrant intellectual culture. What's happening now is we're putting in place the infrastructure for this: an integrated repository, Digital Object Identifiers (doi), ISBNs and ISSNs. While these will go a long way in easing up processes and enhancing the visibility of NLS publications, a thriving intellectual ecosystem ultimately depends on the combined efforts of writers, reviewers, editors and readers.
Moving forward, in addition to students, faculty and researchers, we hope to count on the support of NLS alumni in various capacities: as writers, advisors, reviewers and ambassadors.
And finally, can you share some of the short-term goals for NLS publications?
The initial plan is to gradually migrate faculty- and student-run journals to the platform. This will include building new websites to house journals while respecting their distinct identities, training editorial teams on how to use the platform's automated manuscript management tools, strengthening editorial and review processes, and less glamorous albeit important work like cleaning up metadata.
We also plan to relaunch the National Law School Journal (NLSJ), the University's flagship faculty-led journal. This includes strengthening its mandate and editorial strategy, bringing out a new issue, developing a professional website, and promoting its presence across key academic databases.
The recently launched NLS Blog serves as a platform to make NLSIU's research-related output accessible to the public. It features original research and insights by NLS faculty and research scholars across disciplines. Going forward, the idea is for it to evolve into a dynamic space for the exchange of cutting-edge research and emerging knowledge.