Meet Our New Students | LLM Batch 2021-22
August 16, 2021
We are excited to welcome a new batch of the LLM Programme this year! Students from across 15 States/UTs secured admission to the Programme in 2021. This year, the LLM programme has also been restructured with no division of streams, and greater flexibility in choosing courses.
We spoke to a few of our new students from the incoming batch who shared their goals, interests and views on beginning their new academic term online. We wish all the very best to our new students for their academic journeys ahead.
Ashwini Obulesh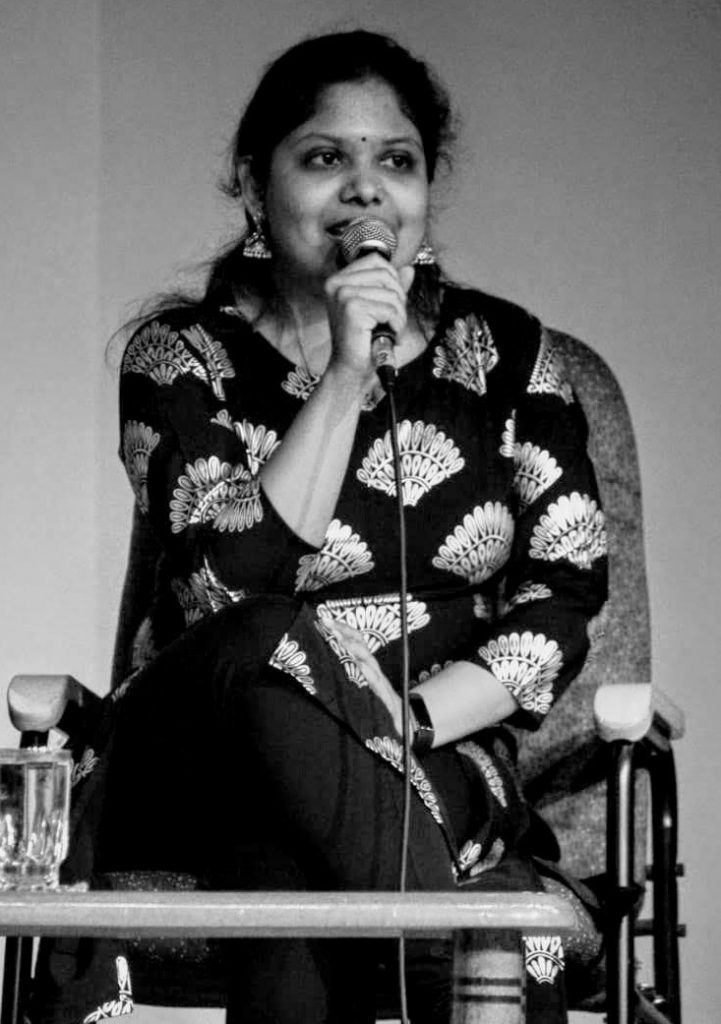 Ashwini is an NLS alum from the BA LLB (Hons) batch of 2013 and is currently practising in the courts in Bangalore. She has been actively involved in cases in the areas of service law, family law, education law, election law and land law. She previously worked with Samvad Partners in their Mumbai and Bengaluru offices in the areas of banking and finance, general corporate advisory, anti-corruption laws, private equity, employment and anti-sexual harassment laws, before joining the litigation offices of Senior Advocate and Former Advocate General, Karnataka, Prof. Ravivarma Kumar. She has also recently started Dhwani Legal Trust, an organisation that aspires to provide legal aid to all.
On litigation: This is the fifth year of my litigation career now, and I feel this is something that's made for me. There is no dull day in a litigator's life. I earlier had plans of entering the civil services but later decided to fuel my energies in a different direction. The work I am currently doing is more or less the kind of work I dreamt of doing if I had qualified for UPSC, but without the politics, perhaps!
Why LLM: I've always been in love with the law, which is why I enjoy litigation. While litigating itself, there are so many aspects that each case brings before us.  For my work, I look up cases, find suitable arguments, and apply them to my case. I missed that academic rigour that comes along with brainstorming about the issues or thinking deeper about the law. I intend to engage with the law from a conceptual approach and delve into the Philosophy of Law – to understand why a particular case may have been decided a certain way. I want to apply skills and qualifications that I develop during the LLM programme to advocate a wider reach of law across all fields and communities.
Human Rights, an area of interest: Over the last decade, I have gained experience and exposure in the areas of women and child rights and have been associated with several non-governmental organisations. I am passionate about human rights, particularly in the areas of 'gender' and 'caste.' In fact, these two are not independent entities and have an aspect of intersectionality to them that I would love to explore. I am positive about building a specialised practice on rights-based advocacy and creating community leaders along the way.
On starting a legal trust: I started Dhwani Legal Trust, an organisation that aspires to provide legal aid to all, especially to persons from poor and marginalized communities, thereby empowering them to establish their rights. Furthering my cause of Dhwani, I intend to carry out a dissertation study exploring ways to nurture community interest towards realizing legal rights and performing civic duties. I also hope to find effective methods to improve access to justice to all, especially to persons from vulnerable groups.
Coping with the Pandemic: Workwise, it was very convenient as I have the privilege of internet access and could log into the court halls and argue all my cases. As a student however,  it may pose a challenge. I feel that the LLM programme is supposed to be an arena for building relations with classmates and merge areas of law that we are all interested in. I would like to build relations with classmates as well as develop ideas based on their inputs from such varied backgrounds. That layer of building a support system and friendship organically seems missing when everything is primarily online.
Taniya Razak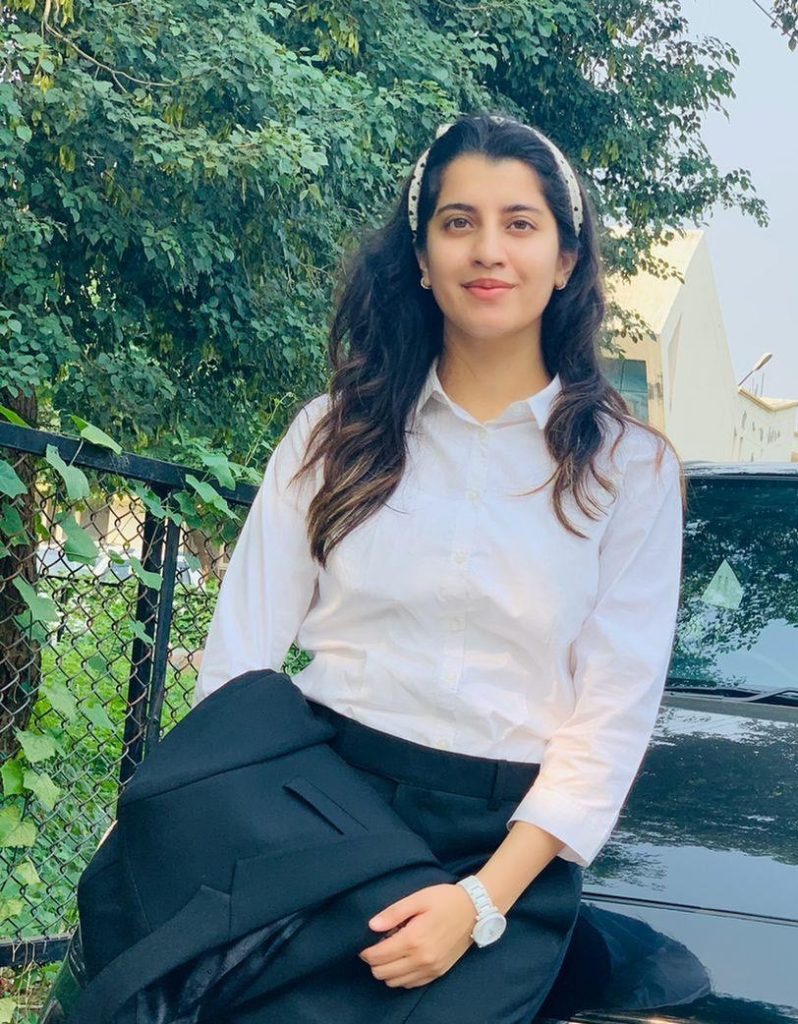 Taniya Razak discovered her professional interest in the judiciary system quite early. "I have always been inclined towards the judiciary, and law was the key to my door of the judiciary," she said. She set herself on the track to become a law professional and remained steadfast. While being in Jammu & Kashmir exposed her to a unique set of challenges and opportunities, these experiences have shaped her approach today.
Internet challenges in J&K: That was a difficult period!  We experienced one of the longest periods of internet blockade in India. Coping with classes and online study material with the complete internet shut down for as long as  15 months was close to impossible. Even after 2G internet was restored, signing in to Zoom classes and downloading study material was always a task! This made me realise that it is cardinal to know the system before questioning it, and I believe studying law makes one familiar with the system.
Pursuing the LL.M programme: I knew that after my graduation, a master's degree in law would improve my knowledge, skill-set, and help me gain expertise in a specialised field. I believe it will prepare me for a professional life, especially in a multinational legal environment. I am very happy to have enrolled at NLSIU. I couldn't dream of anything better!
Experiences & Aspirations: I had done a couple of internships during my college days. One at the J&K Accountability Commission and the other at the Jammu & Kashmir State Information Commission. My current areas of interest are – Constitutional law, where the constitution is emerging as a transformative document; and Human rights law. I'd like do something in these areas.
Coping with the pandemic: Family and friends have been a huge source of support and encouragement through this pandemic. I am enthusiastic about sports, but we didn't have much of that happening either, during the pandemic. Off-late, I've been enjoying cooking and baking . As for classes at NLSIU, while I can only wish that we had the opportunity to interact with our peers in the course, we have a WhatsApp group through which we interact. Everyone is very cooperative and helpful, so it's nice.
Yavnika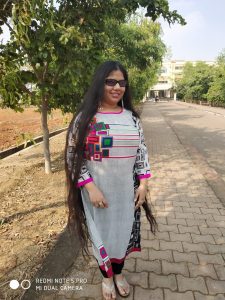 Yavnika, is a BA LLB (Hons) graduate from New Delhi who lost her vision when she was just one year old due to retinal detachment in both her eyes. After completing her undergraduate degree from the Hidayatullah National Law University this year, she decided to pursue an LLM degree owing to her interest in the judiciary. It was during her visit to a district court where Yavnika first found her inspiration. "I found the whole process very interesting – the court proceedings, how cases came up, how they were disposed off, and felt inspired to pursue an LLM to work toward this goal," she says.
Developing interest in law: I was interested in constitutional and human rights subjects and also took up legal studies as a subject that gave me a foundation for law. Initially, I was interested in appearing for the UPSC exams, and during my 11th standard I learnt that law would be a good option for those interested to pursue civil services. However, during my BA LLB programme, I got interested in the judiciary and I am now more inclined toward law. Of course, my ideas are in a developing stage and perspectives can change as I learn more about law during my LLM programme.
Looking forward to LLM: Initially I wasn't considering LLM as several people said it is mainly for academic purposes. I later realised a postgraduate degree in law helps in various aspects, and provides a deeper level of knowledge when compared to the UG level. I wish to learn more. At the UG level, one is more focussed on completing studies and clearing exams. I feel, at  PG level, it is more to explore oneself and test what you have actually understood and learnt. I was also happy I got into NLSIU as it is the topmost law school.
Adapting to technological changes: I was unsure of how to use online platforms like Webex or Zoom as I wasn't used to it. Many times I would get locked out, or the audio would stop and sometimes, our software was not compatible with these online platforms. Adapting to the technology during the pandemic was very challenging initially. Recently, there have been some upgrades to make these platforms more accessible. Commands have been made easier now which was not the case earlier.
Even with classes, I feel the longer sessions conducted online can be exhausting. Perhaps I would feel differently if we were interacting in person.
Staying motivated during the pandemic: The COVID pandemic has been disheartening. When I went to HNLU, Raipur, I never imagined we would have to return home so early. My parents have always motivated me and never let me feel low. I know many people say this, but it is very difficult for others to understand unless they live with the person dealing with the struggles. Even among visually impaired students, there is a difference between those who have low vision and those that are completely blind. In my case, I need someone always by my side. So, my parents are indeed my biggest supporters.
I also enjoy singing as a hobby. However, juggling time is challenging as I have to also scan my own books which takes double the effort and time. I did not have a scanner or printer so it's all due to my parents' help that I was able to manage. As of now, I do have access to all the facilities and the braille press, so it is convenient even though I am at home.
Amith Castelino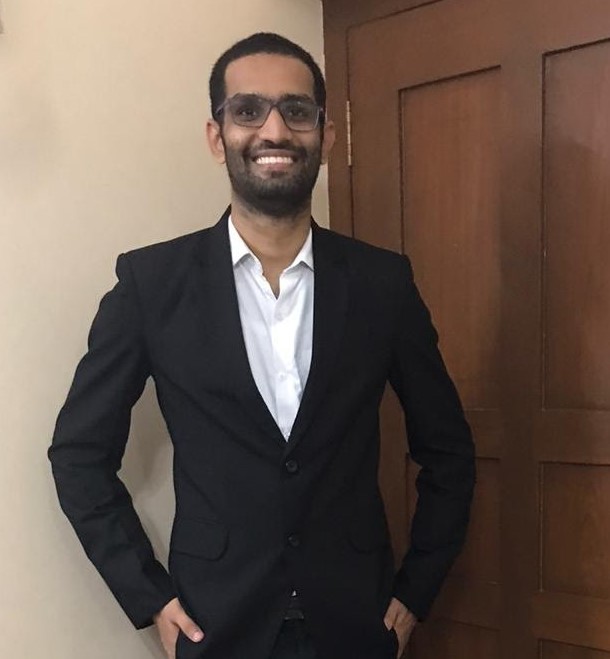 Amith Castelino is keen on exploring everything that the LLM programme and the legal profession has to offer. While he expressed interest in business law and commercial law, he wants to be a leading professional, in whichever field he ultimately decides to pursue, and believes that specialisation is crucial for this process.
Getting into NLSIU a dream: I was intrigued by the growth opportunities that are available in the field of law beyond litigation. So, when I decided to pursue my Master's degree, I was certain that it had to be something that builds on my strengths and offers me specialised understanding of several law fields. Getting into NLSIU was definitely a dream. I look forward to the academic discourse and activities, and more importantly, interaction with faculty.
Industry experience: I have practiced law for a few months in Mangalore, where I had an opportunity to learn the basics of litigation, especially on the criminal side. My experience of working with a professional third party ADR neutral during my internship days has particularly  inspired me.
Aspiration: Currently, I am interested in Business and commercial laws especially IPR, ADR and Contracts. I wish to continue working in the same field, while getting better at what I do everyday.
Activities & Hobbies: I tend to be academically inclined. I have participated in several moot courts, seminars and conferences, and assumed office during several college. Otherwise, I follow football and love watching movies.