Student Feature | Exploration turned into an aspiration: Kiran Gopi
August 13, 2021
Experiencing the challenges and opportunities at a National Law University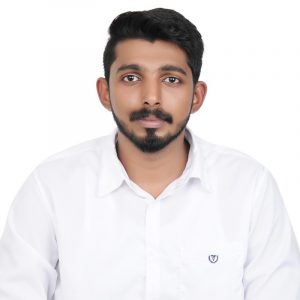 Studying law was a matter of exploring something new for Kiran Gopi, who is currently enrolled in the LL.M programme at NLSIU. "Coming from a family that has seen no lawyers, it seemed aspirational. So I went ahead and joined the Government Law College Trivandrum, Kerala," he said. "It was like we spoke a new language, talked and reacted to issues around us from a new standpoint, based on law and not on perceived notions. And thus, I came to enjoy studying law and was surer about pursuing it, " he said.
After completing his undergraduate programme, Kiran was keen on pursuing his Masters degree at an NLU. "I wanted to study and experience life in a National Law University, to learn from the challenges thrown at us, and thus here I am finishing my LL.M in a month's time," he said. He is a recipient of the 'Top Class Education Scholarship,' which is offered by the Ministry of Social Justice and Empowerment.
Explaining how he applied for the scholarship, he said, "Honestly, I was apprehensive about asking my parents for college fees, so I started searching online, and happened to find out about this scholarship. While the application process was a bit daunting, Ms. Prathibha from NLSIU helped me through it and even followed it up to ensure that I didn't miss the deadline."
Although Kiran did not have the opportunity to be on campus and experience NLSIU in its entirety due to the pandemic, he considers the course to have been equally challenging and fulfilling. "The professors were really nice, and even went the extra mile by setting up additional online sessions to help explain subjects."
Kiran spent a year in civil litigation before joining the LL.M programme. He hopes to pursue a career in the same area. "I like litigation and am thinking of doing litigation in the National Company Law Tribunal and the High Court, in line with my Business Law LL.M degree from NLSIU," he said.
To support students like Kiran, who could benefit from the exposure and experience NLSIU has to offer, participate in the Alumni Financial Aid Drive.
To contribute click here