NLSAT 2023 | NLSIU Campus Visit Updates
March 12, 2023
On March 12, 2023, NLSIU organised a campus visit for candidates interested in applying to its 3-Year LLB (Hons), MPP and PhD programmes. Over 200 people including registered candidates and their family members visited the University on Sunday where they attended demo classes, interacted with faculty, staff and students of the University, and explored the NLS campus.
The day started with a brief welcome session by NLSIU Registrar Prof. N S Nigam followed by briefings on the different programmes by NLS faculty members.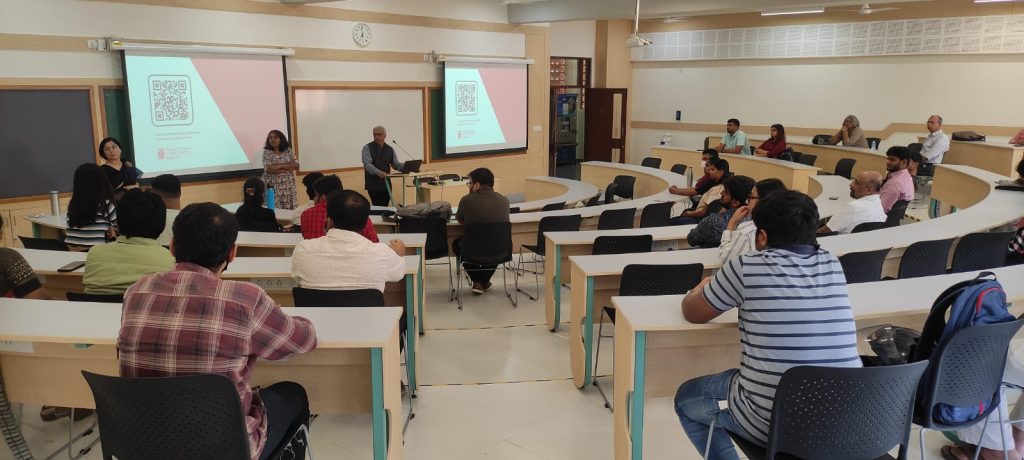 Demo Classes:
To provide a glimpse into the typical NLS classroom experience, demo classes were conducted for the candidates by faculty of all the three programmes. Faculty members Dr. Kamala Sankaran, Prof. Mrinal Satish, Dr. Aparna Chandra, Dr. Sony Pellissery, Dr. Sneha Thapliyal Dr. Atreyee Majumder, and Dr. Ashna Singh were among those who conducted briefings followed by demo classes. Candidates were able to interact with the faculty and enquire about the individual programmes during theses sessions.
Student Welfare and Residential Life:
Our Student Welfare Officer as well as students currently enrolled in the LLB (Hons) and MPP programmes interacted with the candidates to address their queries on the residential life on campus, the academic rigour, and time management among other aspects of University life.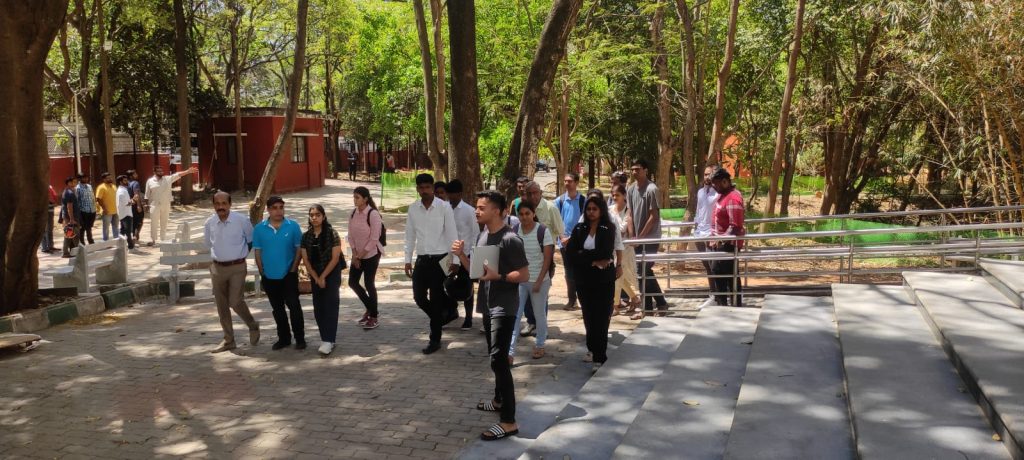 Campus Walk:
Candidates were taken on a guided campus walk to show them the facilities available to students. The campus walk included visiting the Old and New Academic Blocks, the Moot Court, the classrooms, the Library, the canteen, the Health Centre, Basketball Court, and the Sports Field.
Interest from across backgrounds
A number of candidates applying to these programmes were from different fields of Arts, Science, Commerce and Humanities backgrounds. We spoke to a number of candidates and here's what they had to say:
"My background is Commerce and Company Secretaryship. However, when I read about the interdisciplinary nature of the 3-Year LLB (Hons) programme, I was very interested to apply for it. I feel like this programme not only caters to fresh graduates but also for those who wish to restart their careers in a different direction, so I am very glad we have this option at NLSIU. The campus visit was a great idea. Even though I had read up about the programme, I could get so much more clarity on various aspects of the NLS life when I visited the campus today," said a candidate from Bangalore.
For Mr. Devendra Kumar, an advocate from Delhi, it was a walk down memory lane on Sunday when he visited the campus with his son. A former student of NLS in its very first batch of 1988, Mr. Kumar had several memories to share: "I had to drop out of the BA LLB programme from NLSIU at the time due to family reasons and complete my law programme from another college. When I had enrolled at NLSIU, the campus was at Central College with a handful of rooms and less than 60 students in the batch. To see this campus now is a very different experience for me! And I have now come with my son who is applying for the NLSAT this year."
Another candidate who had taken a career break after her MBA, said: "I had an interest in taking up law much earlier in life but due to various reasons, I could not pursue it at the time. But now I'm keen to fulfill that dream and have decided to register for the LLB programme. I enjoyed the demo classes which were very interactive and the time passed by so quickly! It was also interesting to see the campus and get a better idea of the life at NLS."
An NLS graduate from Gurgaon was also among those who visited the campus on Sunday. "I am interested in the PhD programme at NLSIU. While I am already familiar with the campus, it was still a very useful trip to the city for me. I was slightly confused about my research focus so coming down here and interacting personally with the faculty was really helpful and reassuring," she said.
Upcoming webinars
Admission to the 3-Year LLB (Hons), MPP and PhD programmes is based on an the National Law School Admission Test (NLSAT) 2023. The University will be conducting a second information session to delve into aspects of the NLSAT examination and queries related to it. Please note, these sessions will be open only to registered candidates who will receive a webinar link ahead of the session.
Info Session Dates:
2nd Information Session on LLB (Hons) programme – March 24, 2023
2nd Information Session on MPP Programme – March 31, 2023
For more details on our programmes, please visit www.nls.ac.in/admissions
Contact Us
For feedback or further queries regarding NLSAT 2023, please write to