NLSIU Announces Partnership with University of Sydney Law School
March 7, 2023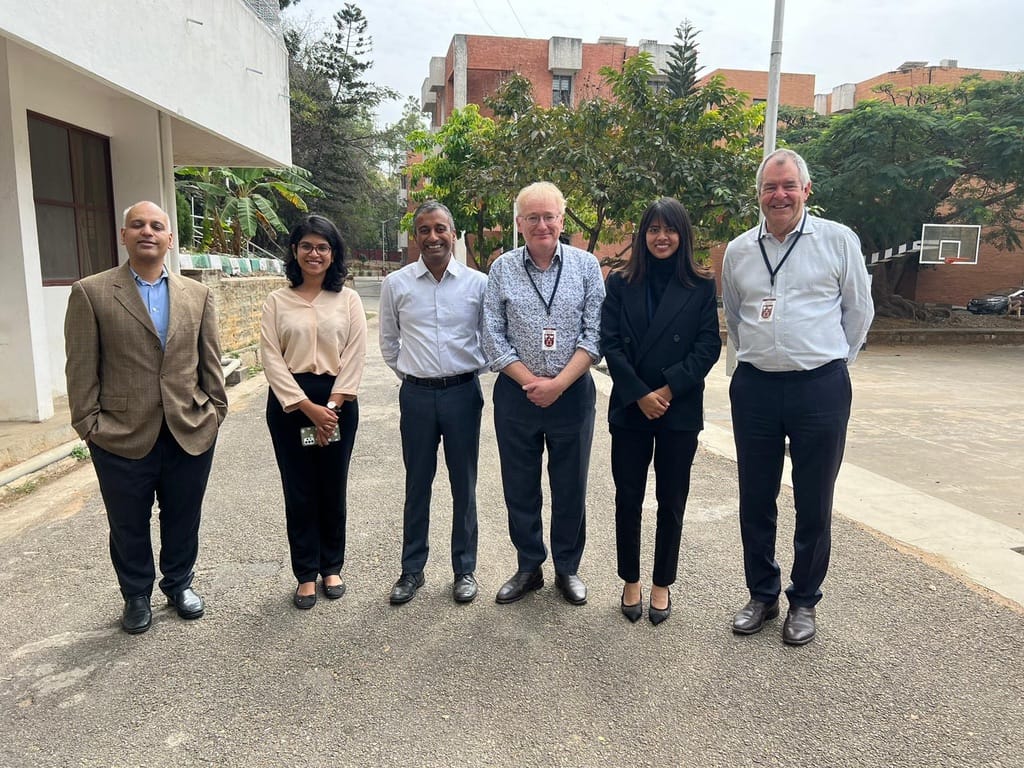 We are excited to announce a new partnership between the National Law School of India University, Bengaluru and the University of Sydney Law School.
This partnership aims to develop a cooperative arrangement which will facilitate collaborative teaching, training, research and other activities that will further enhance the relationship between the two universities. This will be achieved through faculty and student exchange programmes, building collaborative networks, and producing research and publication material.
The MoU was signed by Sydney Law School's Vice Chancellor Professor Mark Scott and NLSIU's Vice Chancellor Prof. (Dr.) Sudhir Krishnaswamy.
Dean and Head of Sydney Law School Simon Bronitt said: "The University of Sydney Law School is delighted and honoured to announce its new partnership with the National Law School of India University, Bangalore. The MOU signed by our VC Professor Mark Scott coincides with his visit next week to India, accompanying our Federal Minister for Education, to discuss and forge closer ties with Indian research and educational institutions".
Reflecting on this collaboration, NLSIU Registrar N S Nigam said: "This collaboration draws on the research and teaching strengths of both the universities. We are excited to begin an academic partnership that is bound to grow exponentially in the future. Australia and India share a common legal heritage and language, and it is important that we take this legacy forward in the best way possible."
In what was their first visit to India, several members of the University of Sydney Law School also visited the NLSIU campus on January 24, 2023. The group included Professor Simon Bronitt, Head of School and Dean of Sydney Law School at The University of Sydney; Mr. Peter Finneran, Head, Strategic Partnerships and External Engagement; and Ms. L. Vered, a student from India at the University of Sydney.
For further queries on this partnership, please write to