NLSIU Announces Thakur Scholars for 2021-2024
December 13, 2021
NLSIU is happy to announce that the Thakur Foundation Scholarships in Public Health & the Law has been awarded to Shreya Shree, Assistant Professor of Law, NLSIU, and Jasoon Chelat, Research Associate at Centre for Labour Studies, NLSIU for 2021-24. The Scholarship is supported by the Thakur Foundation, an organisation investing in capacity building for an empowered society through participative, socially-just governance.
This year's interview panel comprised NLSIU Vice Chancellor Sudhir Krishnaswamy, Prof. Dr. T. S. Somashekhar and Padmashree Gehl Sampath. Padmashree is currently a Senior Advisor of the Global Access in Action programme at the Berkman Klein Center, Harvard University, and Visiting Professor at the South African Research Chair in Industrial Development (SARChI ID), University of Johannesburg. She is also the Chairperson of the Technical Advisory Group of the COVID-19 Technology Access Pool (CTAP) of the World Health Organization, and a Senior Advisor to the African Development Bank on Industrialisation Perspectives.
Meet Our Scholars
Shreya Shree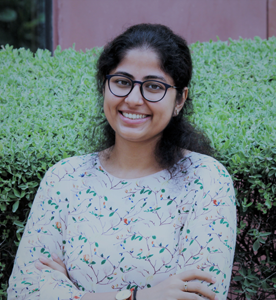 Shreya Shree is conducting her study as a courtroom ethnography of cases dealing with medical termination of pregnancy. Her objective is to understand and document how a woman's reproductive health choices are put through judicial scrutiny and the impact that this journey through the court process has on her overall well being and rights. "The proposed study is inspired by, and builds on my previous research engagements focussing on legal barriers affecting women's access to safe abortion services in India," she said.
"I feel extremely privileged to have Thakur Foundation's support in this research. I hope that the research findings will contribute to the assessment of the legislative and judicial discourse on abortion access and rights, and support the on-going advocacy efforts for reproductive justice," she added.
Shreya Shree graduated from NLSIU in 2015. She completed her LL.M in Constitutional and Criminal Law from National Law University Delhi in 2018. She is currently working as Assistant Professor at NLSIU, where she teaches Constitutional Law to undergraduate students.
Jasoon Chelat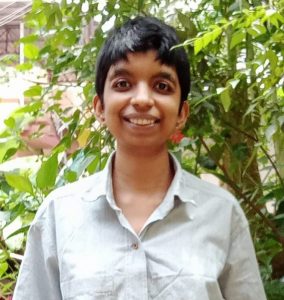 Jasoon's research makes an inquiry into whether law can capture gendered areas of work, particularly reproductive work. Currently, they are dealing with questions of how law regulates the commodified body and reproductive capacity, especially when reproductive work is performed outside the traditional dynamic of family and within the context of the market.
"I was very happy to be interviewed for the Thakur Foundation Scholarship and knowing that they decided to put faith in the work I have put in so far in my doctoral research means a lot to me!" she said.
Jasoon graduated from NUJS in 2013, and APU (Law and Development) in 2017. She is currently working as a Research Associate at Centre for Labour Studies, NLSIU.