NLSIU Introduces 'Hindustan Unilever Scholarship' from AY 2022-23
January 27, 2022
NLSIU is excited to announce the 'Hindustan Unilever Scholarship' starting Academic Year 2022-23. The scholarship, instituted with the support of HUL, will provide financial support of Rs 85 lakhs to deserving scholars admitted to NLSIU's 5-year integrated B.A., LL.B. (Hons.) programme.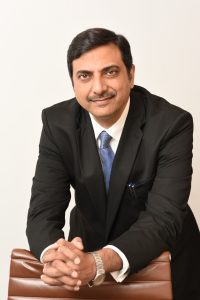 Reflecting on this collaboration with NLSIU, HUL's Legal Head and Whole-Time Director Dev Bajpai said: "Instituting the Hindustan Unilever Scholarship with a premier institution such as National Law School of India University, Bengaluru is the first step in our commitment to working collaboratively to achieve greater equity, diversity, and inclusion in our teams and the wider legal profession. We believe that this will help in harnessing & promoting talent from diverse backgrounds and thereby shaping the legal profession of tomorrow by creating a broader & richer environment."
Mr. Bajpai also shared HUL's larger vision on funding such scholarships: "At HUL, diversity and inclusion have been core elements of our business strategy for many years. We want to take that momentum and go further – in the pursuit of equity. For us, equity means fair treatment, and fair access to opportunities, information, and resources for all, so that everyone can thrive in truly inclusive societies."
On setting up the scholarship:
NLS alumna Sharwari Pandit, BA LLB 2017, who served as Legal Counsel, Center of Excellence at HUL, also spoke to us about the process of setting up this scholarship.
She explained that Unilever had undertaken several impactful initiatives and projects related to driving diversity and inclusion in different communities over the past few years.
"During our initial meetings at HUL, we brainstormed on different avenues where we could create lasting, meaningful impact within the legal fraternity in India. Specifically, my colleagues and I believed that enabling access to quality legal education for all was an essential step towards creating a more inclusive legal fraternity," she said.
With the alignment of the leadership at HUL, Sharwari reached out to NLSIU to explore potential avenues for partnership and engagement with a premier law school.
"With the highly engaged team from NLSIU, we were able to kick start discussions between leadership teams at NLSIU and HUL. The responsible teams and leadership of both institutions worked in a committed manner over several months to bring this initiative to life," she said.
"The scholarship will enable recipients to thrive at NLSIU":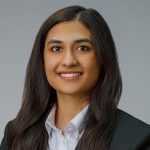 Sharwari also shared her perspective on how the scholarship would help support students at the University.
"As a proud alumna of NLSIU, I am thrilled to see this idea come to fruition! Personally, I deeply cherish my experience at law school and the close-knit, diverse student community at NLSIU. This scholarship will enable its recipients to thrive within NLSIU and enable them to access several opportunities for learning and development. As a first generation lawyer myself, the potential of this scholarship to reduce barriers to access to legal education and to create a more inclusive legal fraternity is immensely exciting."