NLSIU to Host Queer Archive for Memory, Reflection and Activism 
October 25, 2021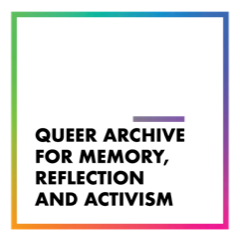 The National Law School of India University has signed an MoU with the Archive for Memory and Education Trust (AME) to host the Queer Archive for Memory, Reflection and Activism (QAMRA) project at the NLSIU library.
The Queer Archive for Memory, Reflection and Activism, a flagship project under the Trust, is a physical multimedia archival effort, which aims to chronicle the genesis and growth of the struggle for the rights of sexual and gender minorities in India. NLSIU will host AME's collections at Sri Narayan Rao Melgiri Memorial National Law Library, NLSIU.
One of the founding trustees of AME, T Jayashree said, "I am extremely delighted that the Queer Archive for Memory, Reflection and Activism (QAMRA) is being housed at Sri Narayan Rao Melgiri Memorial National Law library, providing an institutional home with a degree of permanency for the collections. Here they can become a vibrant resource for teaching and research – a centre for conversations around history, archives and contemporary queer struggles."
"I believe NLSIU is a historically appropriate partner given that the landmark 'Gay Rights' conference of 1997 was held on its premesis. Further, the vital role played by NLSIU graduates in the litigation challenging Section 377 creates an organic link between the archive and the institution," she said.
Aditya Rawat, a third-year B.A. LL.B student and Convener of the NLS Queer Alliance, expressed, "I think the beauty of this initiative is that it gives the us i.e. the new generation access to records of the struggle undertaken by our predecessors. As Convener of NLSQA,  I also think that this would go a long in helping queer students on campus by instilling a sense of pride, and building a connection with the larger movement." NLSQA was founded in 2015 as a support group for queer students on campus. The alliance now goes beyond that initial mandate, and works to further queer and allied causes, particularly in the field of education.
The founding collection catalogue of QAMRA consists of –
Section 377 Litigation : The collection is arranged in five series by type. Series I: Court documents, Series II:  Research and writings Series III: Ephemera, Series IV: New paper articles, Series V: Video
Sangama : Sangama, a Bengaluru-based human rights NGO has loaned their Newspaper Documentation Project and papers relating to their Crisis Intervention Cases, magazines, workshop minutes, AV recordings of meetings, photographs, t-shirts, pamphlets, stickers, banners and soft copies of LGBT Yahoo e-group conversations.
– Sangama Organisational Documents: Documentation of the evolution of Sangama and their involvement with other governmental and non-governmental organisations in the  domain of queer rights set within the larger context of social movements. The Crisis Intervention Cases make visible the functioning of Sangama as an NGO involved in aiding, rescuing and sheltering queer individuals.
– Other Organisations: Documents and manuscripts from organisations before Sangama was established like Good As You (GAY), Sabrang, Khush Club and Khush  Manch. Community Based Organisations (CBOs) founded by Sangama features Vividha, Sadhane, Karnataka Sex Workers Union, Karnataka Sexual Minorities Forum, and  Samara. A print out of emails from the Yahoo! LGBT India mailing list completes this series.
T. Jayashree: This collection consists of over 200 hours of raw, unedited video material in multiple video formats. The footage represents protests, workshops, interviews of personal  stories & political journeys of queer persons.
The other holdings include personal collections of activists, scholars and others associated with the Queer movement that are still in the process of being acquired and catalogued.
To contribute the the QAMRA Archive at NLSIU, please visit this page