Student Feature | Wings to Fly: Suman Kasana
August 4, 2021
The priceless opportunity to follow your dreams unfettered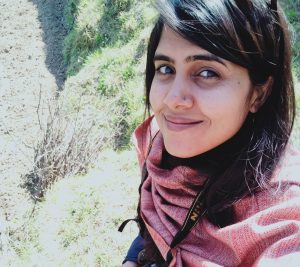 Every form of social evil around her inspired her to commit herself to a journey of giving back to her society. Suman Kasana identified and understood the role of public policy in overcoming socio-economic issues very early. With a Bachelor's degree in Economics, followed by hands-on experience working with several government and non-government entities in the areas of regulatory governance, juvenile justice reforms and climate change, Suman joined the MPP programme at NLSIU to pursue her dream to make a difference.
She said, "My story is well reflected in the story of my district, Jhunjhunu. Once infamous for its low female literacy and high incidence of child marriage, the district has recently been hailed for making strides in improving the sex ratio and increasing access to education for the girl child, so much so that PM Modi started the second phase of 'Beti Bachao, Beti Padhao' here. Having grown up in such a society naturally exposes you to the social evils and the role public policy can play in overcoming these socio-economic issues. This has been my inspiration!"
Suman is a recipient of support from NLSIU's financial aid corpus. Recognising the University's efforts, she said, "Just knowing that the University administration, especially the finance and financial aid teams are there to support us, is in itself a relief for students coming from marginalised backgrounds. This has not only helped me financially, but also ensured that I remained focused on my academics, with the knowledge that my learning is not compromised due to difficult financial circumstances."
Suman finds the intersection of law, policy and economics interesting, and seeks to contribute positively to the field of Competition Policy and Regulatory Governance in India.
To support students like Suman, who are keen on creating an impact, participate in the Alumni Financial Aid Drive
To contribute click here