The NLS Public Lecture Series | November 2021
November 9, 2021
NLSIU is excited to host its Public Lecture Series with several new speakers who will be reflecting on a number of issues in November 2021.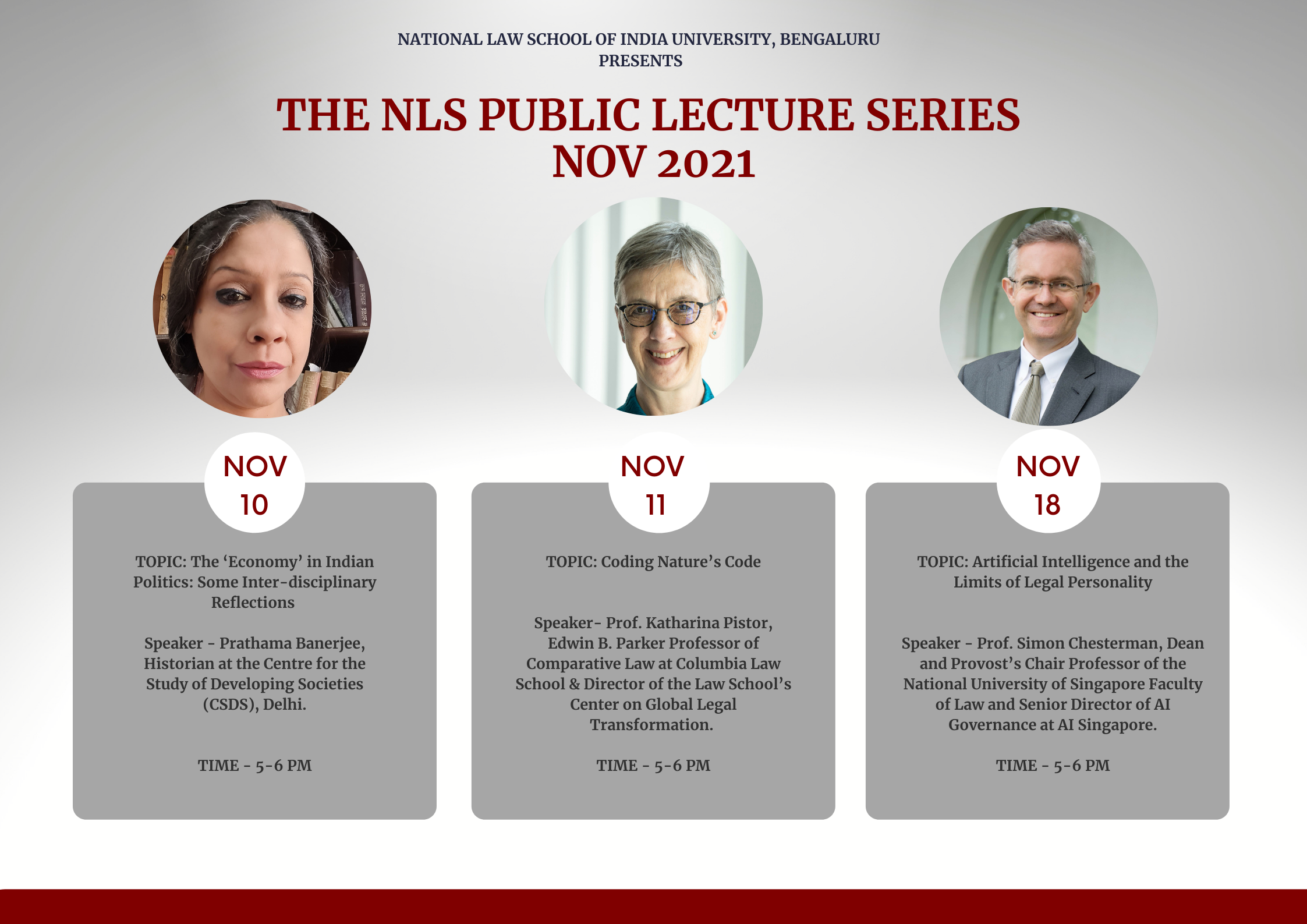 Nov 10, 2021
TOPIC –  The 'Economy' in Indian Politics: Some Inter-disciplinary Reflections
Speaker – Prathama Banerjee, Historian at the Centre for the Study of Developing Societies (CSDS), Delhi.
Time – 5-6 PM
Registration Link – https://bit.ly/3DdGYhf
Nov 11, 2021
TOPIC – Coding Nature's Code
Speaker- Prof. Katharina Pistor, Edwin B. Parker Professor of Comparative Law at Columbia Law School & Director of the Law School's Center on Global Legal Transformation.
Time – 5-6 PM
Registration Link – https://bit.ly/3BW8iPh
Nov 18, 2021
TOPIC – Artificial Intelligence and the Limits of Legal Personality
Speaker – Prof. Simon Chesterman, Dean and Provost's Chair Professor of the National University of Singapore Faculty of Law and Senior Director of AI Governance at AI Singapore.
Time – 5-6 PM
Registration Link – https://bit.ly/2YugqsJ