Univ Week! | May 2022
May 17, 2022
NLSIU's Univ Week this year is being organised from May 16 to May 22, 2022! Read below to find out more about this year's schedule.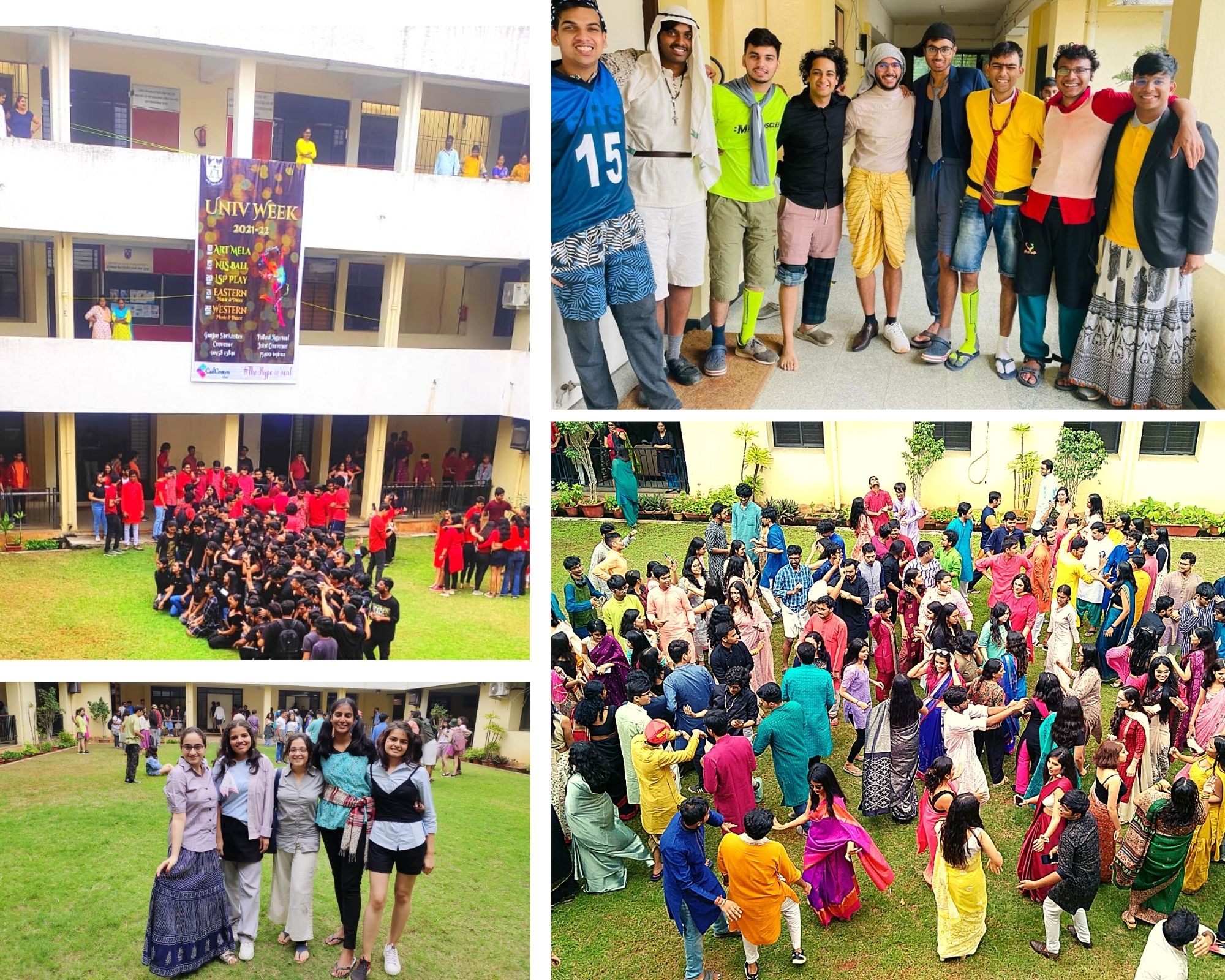 As per tradition, NLSIU's Univ Week kickstarted this week with with students of each batch gearing up to show off their creative talent in order to win the prestigious "Cul-Shield". Being one of the most popular events on campus, Univ Week is usually organised toward the final week of the academic year. The event is organised by NLSIU's student-run Cultural and Fine Arts Commitee (Culcomm).
As an inter-batch competition, the event is an opportunity for students to dabble in different cultural and fine arts events organized over the course of a week. The participating batches will be assessed by an external panel of judges and the batch with the highest points at the end of the week wins the 'Cultural Shield of the Year.'
The week started with Fashion Disaster Day on Monday wherein students were supposed to dress up in any attire that was not in fashion. The Cultural and Fine Arts committee also performed a flash mob during class breaks to officially invite everyone for Univ Week 2022. This was followed by Batch Colour Day on Tuesday where every batch was dressed in one colour.
UNIV WEEK SCHEDULE
Here's the schedule for the daytime and evening events organised during the week:
May 16, 2022
Fashion Disaster Day
May 17, 2022
Batch Colour Day
May 18, 2022
Ethnic Day
Art Mela (Evening Event)
May 19, 2022
Movie Character Day
NLS Ball (Evening event)
May 20, 2022
Summer Day
Play (Evening event)
May 21, 2022
Eastern Music & Dance (Evening event)
May 22, 2022
Western Music & Dance (Evening event)