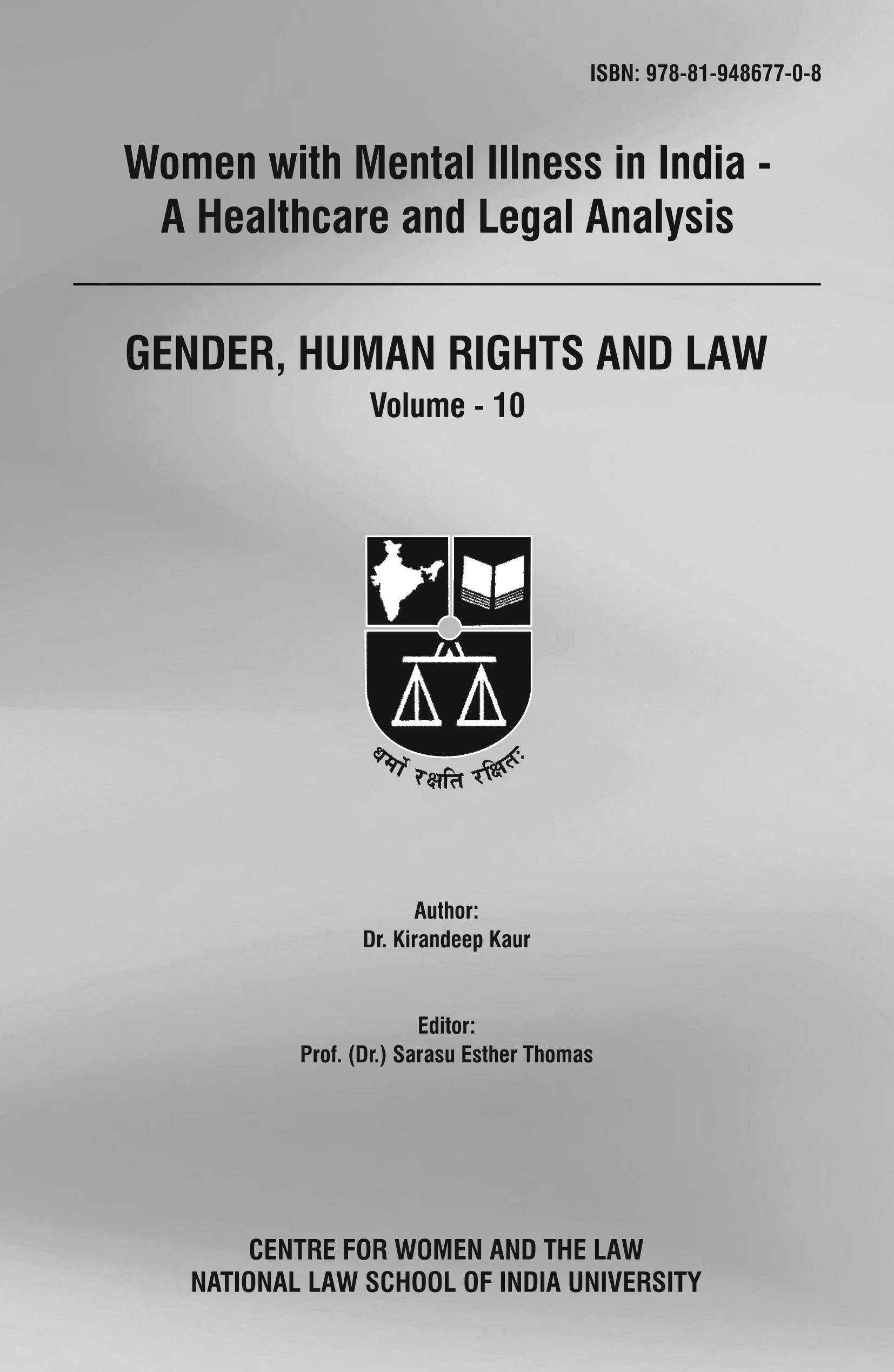 Title: Gender, Human Rights and Law : 2021 : Vol. 10
Published on: October 1, 2021
Published in: Gender, Human Rights and Law
The Mental Health Care Act, 2017 is a recent legislation, repealing the earlier law on the topic, that is, the Mental Health Act, 1987. The 2017 Act is a legislation introduced to upgrade the legal framework to meet with the requirements of the United Nations Convention on the Rights of Persons with Disabilities, which was ratified by India in 2007.
New concepts find a place in the law, like that of psychiatric advance directives and nominated representatives. However, this law has also faced stringent criticisms in delivering too little and non compliance with India's obligations under the UNCRPD.
A few key areas on women's mental health looked at includeperceptions of women with mental illness, the human rights of women with mental illness, including their right to access mental healthcare, right to equality, and their right to protection from cruel, inhuman and degrading treatment among others.