At a Glance
NLSIU was the first National Law University established in India to pioneer legal education reforms. The University has remained a leader in the field of legal education in India for over 30 years. NLSIU has been ranked No 1 in the National Institutional Ranking Framework in 2018, 2019, 2020 and 2021.
Over the last three decades, NLS has played a significant role in legal research and reform. This has included working on key legislation that has shaped India's development. Its specialised research centres have been repeatedly called upon to shape laws and improve implementation in intellectual property, child rights, and environmental laws, among many others. Our focus areas for the path ahead include state capacity in the 21st century, issues of law and technology, the future of work and legal system reform.
NLSIU Lives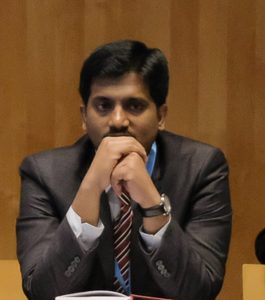 This is not a school, where you will be spoon-fed. It is like an open book… you are not forced into any kind of regime, but are given the right kind of opportunities you need for growth. The systematic approach here prepares you for self-learning, which eventually grooms your personality. I find NLSIU to be the right place to realise one's potential.
Mr. Sriraj Venkatasamy
Joint Director (Law) and in-charge of the Regional Office (South), CCI
LLM 2009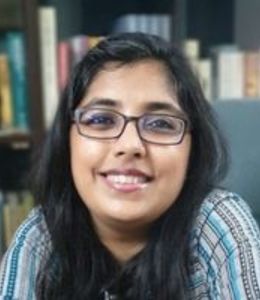 NLS offers a vibrant community life: incredibly smart and driven students, an experienced and engaged faculty, and a hands-on staff come together to give NLS its distinctive character. The peer interactions enabled by living in a fully residential university, allows for continual learning and building life-long close-knit friendships. As a faculty member, I treasure the autonomy I have in the design and delivery of courses, which allows me to innovate and keep the syllabus upto date and relevant.
Dr. Aparna Chandra
Associate Professor of Law, NLSIU