Alumni Feature | Yamuna Menon: Unlocking excellence
July 27, 2021
How financial aid reinforced her resolve and unleashed her potential
Yamuna Menon, NLS 'LLB 2020, made history when she graduated from the University with 18 gold medals in 2020. "My five years at NLSIU have been truly transformative and an absolutely amazing learning experience," she said.
As an Increasing Diversity by Increasing Access (IDIA) scholar, Yamuna received coaching support for the Common Law Admission Test (CLAT), where she went on to secure the 28th rank in 2015. "I was fortunate to receive a scholarship under the coordinated efforts of NLSIU and IDIA. The scholarship not only enabled me to step into NLSIU, but also gave me the courage to pursue my studies and excel in it," she said.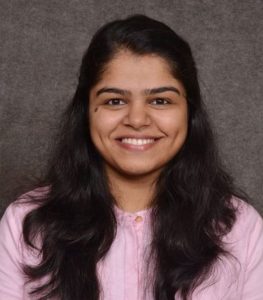 She spent her time at NLSIU actively participating in various research assignments and academic initiatives, which played a vital role in moulding her. "I think I was systematic in my approach. I would set personal goals for myself and then try to achieve them to the best of my abilities. I would say paying attention in class helped me the most," she said.
Expressing her thoughts about the significance of financial aid, she said, "I am truly grateful to everyone who supported me in this journey and I am sure that the virtuous cycle will continue in the years to come. With the strong alumni base across the world, I really hope the alumni financial aid campaign is able to give wings to the dreams of young aspiring minds."
Yamuna has been a Judicial Intern at the Office of Hon'ble Dr. Justice D.Y. Chandrachud. She has also interned with Shardul Amarchand Mangaldas & Co, Hindustan Unilever and Economic Laws Practice. She is currently pursuing her LL.M. at Trinity College, University of Cambridge.
To support ambitious and deserving students like Yamuna, contribute to NLSIU's financial aid drive by following this link