NLS Faculty Member Receives Indian Law Review Prize 2021 | Preeti Pratishruti Dash
July 24, 2021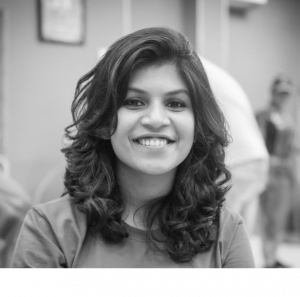 We congratulate NLS faculty member Preeti Pratishruti Dash for winning the Indian Law Review Best Article Prize 2021 for her article: 'Rape adjudication in India in the aftermath of Criminal Law Amendment Act, 2013: findings from trial courts of Delhi'.
Reacting to the prize, Preeti said: "I am deeply honoured to have received this prize, and it is a huge encouragement to pursue research on difficult topics. I owe a huge thanks to Prof. Janet Halley at Harvard Law School who supervised this paper as part of my LLM thesis, and Prof. Mrinal Satish and Prof. Prabha Kotiswaran, both of whose work inspired me to take up this project. I am also truly grateful to the editorial team and the reviewers at the Indian Law Review who made the publication process incredibly smooth."
She is one of the two joint winners of the ILR Best Article Prize this year, from among all research articles published by the Indian Law Review in 2020.
On why she chose this topic:
Elaborating on why she chose to pursue this topic for her paper, Preeti explained that the paper questions the current trend in India of relying on punitive, carceral solutions in response to sexual violence against women. She hopes that findings from her paper will help initiate conversations around the inherent problems of the criminal justice system in India, and further an understanding of why an unjust system cannot provide solutions to violence against women.
"I also hope that in the coming years, there will be a lot more empirical research that unearths the disparate impact of the criminal justice system on the marginalised, thereby discouraging women's rights groups from seeking so-called feminist solutions within criminal law," she said.
Abstract of the paper:
This paper asesses the impact of the Criminal Law Amendment Act, 2013 (CLA-2013) on rape adjudication, by examining 1635 rape judgments from trial courts of Delhi pronounced between 2013 and 2018. Of these, 726 cases were adjudicated under the old law, of which 16.11% resulted in convictions and 909 cases were adjudicated under the CLA-2013, of which 5.72% resulted in convictions. Analysing this data, the paper argues that absence of engagement with criminal justice literature linking mandatory minimum punishments with higher acquittal rates, led to unintended consequences, like reduced convictions under the CLA-2013. The paper also finds similar patterns between nature of rapes and reasons for acquittal under both laws, highlighting that mere legal reform, unaccompanied by governance and social reform, does not yield far-reaching results. The paper concludes by questioning the use of criminal law as a site for feminist reform.
To read the full article, click here: Rape adjudication in India in the aftermath of Criminal Law Amendment Act, 2013: findings from trial courts of Delhi