NLSIU Welcomes MPP Batch 2021-23! 
July 28, 2021
Welcome to the 8th Cohort of the Master of Public Policy programme!
The University recently marked the beginning of the two-year interdisciplinary MPP programme that focuses on law as an interface between inclusive sustainable development and public policy.
"It is inspiring for us to see students from such varied backgrounds take an interest in public policy. This year, we have students from Economics, Engineering, Political Science, Sociology, Law, History and Finance & Accounting, which makes it stimulating for us as well," said Chairperson of MPP Council and Associate Professor, Dr. Sony Pellissery.
Every year, the MPP programme sees a remarkable mix of students from a variety of academic and  professional backgrounds. The 8th cohort of the MPP programme has 30 male and 40 female students. 50% of the cohort bring relevant work experience in assignments such as managing flagship programmes of governments, managing large projects in private companies and working in research organisations. The batch also represents a wide variety of ethnic diversity, drawing participants from almost every region in India.
Innovative Pedagogy
The course has adopted an innovative pedagogy which combines reflective learning through classroom discussions, in-field exposures, solving problems for real-world clients, internships and a research dissertation.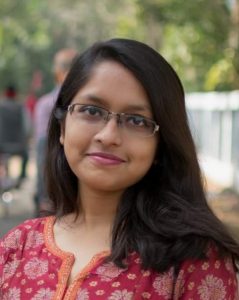 Doyita Basu
Background:  Doyita Basu (B.A. Hons., Political Science), is from West Bengal and has worked as a part of the UN Global Compact Network India and Inkpot India, among other things.
Why the MPP Programme?: "Post my UG programme, I was looking forward to subjects that were research-intensive as well as application-based in their approach, and it was the MPP programme that offered this perfect blend. I am hoping to learn the nuances and practices of research, as I wish to pursue higher education in the future. I am also keen on understanding an application-based approach for all the concepts that I learned during my undergraduate days."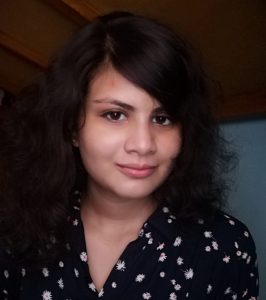 Aditi Vasudevan
Background: Aditi Vasudevan is from Tamil Nadu. She graduated with a degree in B.A. Social Sciences last year, and has interned with several organisations, including Xavier's Resource Centre for the Visually Challenged and Horizon Lanka Academy.
Why the MPP Programme?: "I was particularly attracted to the MPP programme as it had a unique nexus between public policy and law. I believe it will hone my quantitative abilities; which will create a balance with the qualitative practices TISS honed during my graduation days. And the emphasis on internships and fieldwork greatly enhances all theoretical understanding. It is my dream to work towards bridging the problems with education in India, especially in view of the large divide between urban and rural resources."
Creating Impact
The MPP programme is designed to train young professionals to become policy practitioners capable of supporting inclusive and sustainable development. NLSIU emphasizes a dialectical pedagogy that encourages students to question the complexities in the practice of public policy.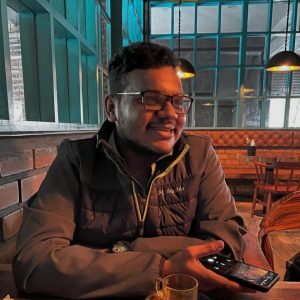 Sharath Chandra
Background: Sharath Chandra is a civil engineer from Karnataka. He worked as a Research Intern at IISc- Bengaluru for a year.
Why the MPP Programme?: As a part of a 70-year-old family business, he chose to take up the MPP programme to make a difference. He said, "My family has been in the construction business for more than 70 years now and it was quite obvious what subject I would take up for my bachelor degree. In 2019, I graduated with a degree in civil engineering with a good CGPA. But I always wanted to bring about change in the environmental sector, and I believe the MPP programme will help me create an impact."
Srishti Rongpipi
Background: Srishti Rongpipi (B.A. Hons., Psychology),  is from Karbi Anglong, an autonomous tribal district in Assam. She has worked with several NGOs and welfare organisations, namely Uttaran Special Education Foundation, Growing Buds School and Srishti NGO.
Why the MPP Programme?: "For many decades, my district was plagued with statehood-demand violence and insurgency. Witnessing this turbulent nature of politics instigated a deep interest in the Constitution, governance and policy-making. I travelled India extensively for various collegiate debate tournaments which ultimately sparked my academic transition from Psychology to Public Policy. With NLSIU's MPP programme, I could find the underscored the relevance of law in policy-making. Being a part of this programme holds a significant meaning for me as it will play a part in the realisation of my life-long objective of becoming a public servant for my state; and contributing towards tangible growth and restructuring of my community."
The NLSIU community welcomes the new cohort, and wishes every student the best in their journey of academics and beyond!