CLAT 2023 | Campus Visit at NLSIU
October 27, 2022
In a first of its kind initiative, candidates writing the upcoming Common Law Admission Test were able to visit NLSIU as part of the CLAT 2023 campus visits. It was organised on October 27 & 28, 2022 for four different batches of candidates who had registered for CLAT and signed up for the campus visits. Over 250 people, including registered candidates and their parents, visited the campus over these two days. The day started with a brief welcome session and tea, following which the candidates were able to interact with a few faculty  and staff members of the University during various sessions through the day: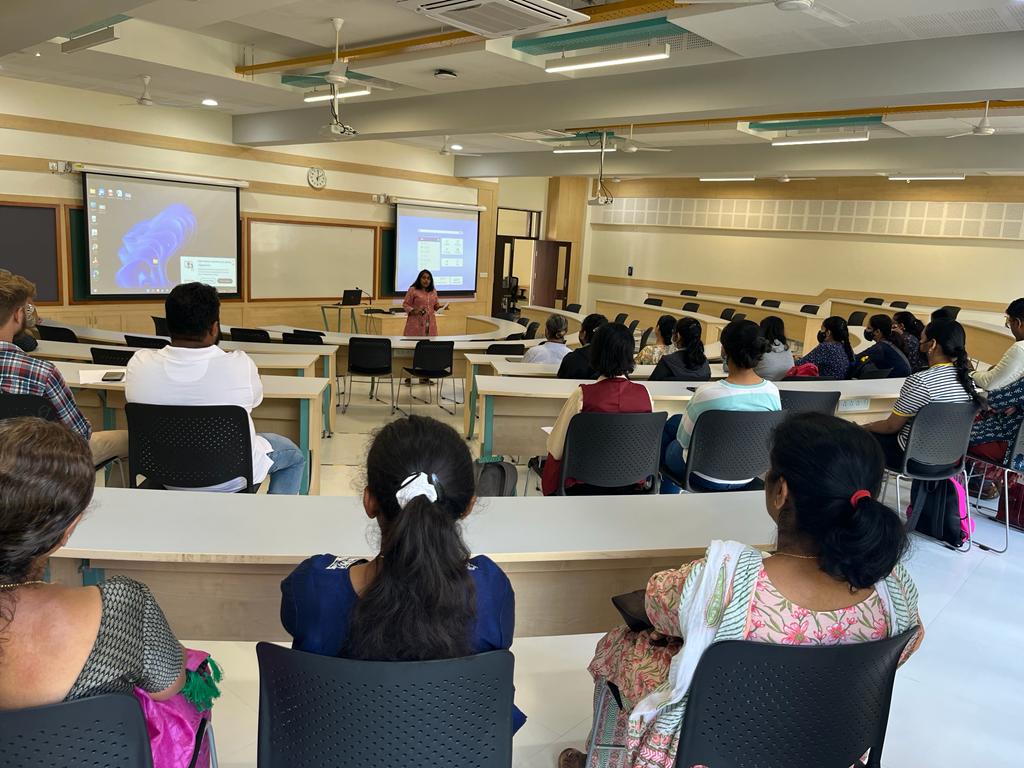 Demo Class:
For candidates to get a glimpse into the typical NLS classroom experience, demo classes were conducted on both days. Faculty members Prof. Sarasu Thomas, Dr. Aparna Chandra, Ms. Sahana Ramesh and Ms. Radhika Chitkara conducted sessions on different topics over these two days. Students were able to interact with the faculty and enquire about the classes following the session.
Sessions on Student Welfare and Residential Life:
The Student Welfare Officer briefed the candidates on the various welfare measures available to NLS students including mental health & counselling. Meanwhile, a member of the residential life team spoke to students regarding the residential life policy on campus, , nutrition and diet, and the facilities available in the dining halls and the hostel blocks.
Campus Walk:
Candidates were taken on a guided campus walk to brief them on the various parts of the University – the Old and New Academic Blocks, the Moot Court, the classrooms, the Library building, hostel and mess blocks, the canteen, the Health Centre, Basketball Court, and the Sports Field. The campus walk was also attended by some of our current students who were available to address any questions raised by the candidates.
Candidates from various states attended the campus visit including various parts of Karnataka, Andhra Pradesh, Kerala, Chhattisgarh, Tamil Nadu, etc.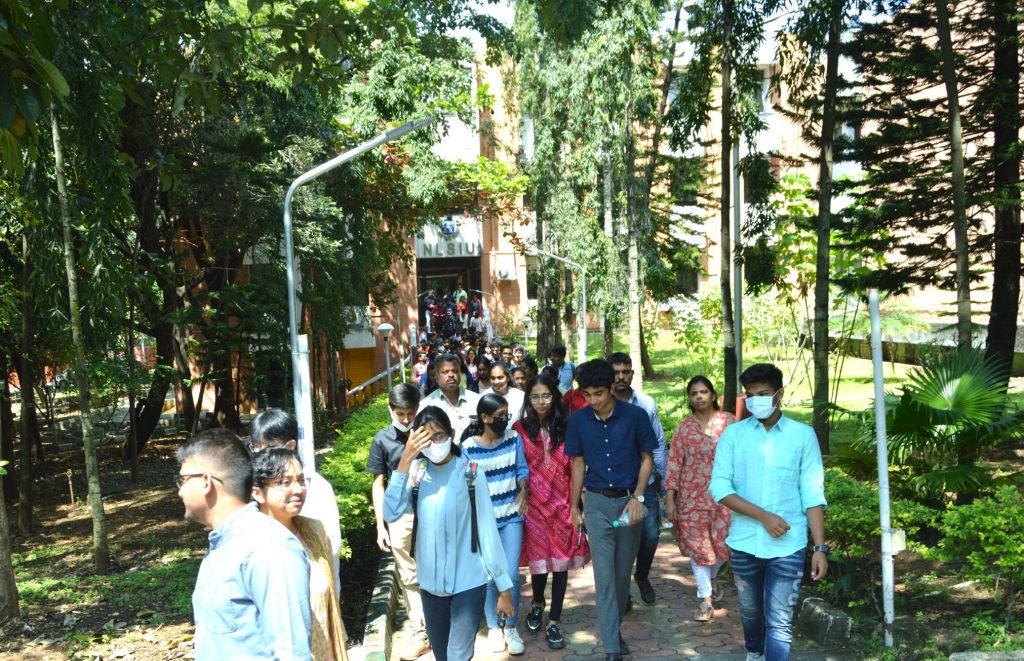 "What we were looking forward to the most was the campus tour as it would give a sense of the University beyond what we see online. The demo class is also very useful and interesting as it gives us an idea of what we can look forward to during a classroom session here," said a candidate.
"The sessions on residential life and student welfare were especially useful as it assured me of the kind of facilities available to students who live on campus. The campus walk also gave us a better idea of the University's environment and infrastructure," said a parent who visited the campus.
We are open to feedback given to us during these sessions and will try to address any concerns that candidates may have in the subsequent sessions.
The CLAT is being held on December 18, 2022. For more details, please visit https://consortiumofnlus.ac.in/