Giving Month | Advanced Degrees at NLSIU
February 23, 2022
Giving Month is an initiative to provide the alumni community updates on key initiatives at NLSIU, and invite their support in jointly achieving the University's development goals.
Each week of February will delve deeper into a separate focus area for the University's development. This week's focus is Student Financial Aid. To contribute to these initiatives at NLSIU, please click here.
NLSIU offers two advanced post-graduate programmes, the Master of Law (LLM) and Master of Public Policy (MPP). By attracting talented individuals, who want to participate in making a difference in the law and policy landscape in the country, these programmes are vital to the University's contribution to Indian legal profession and policy making, as well as nurturing the interdisciplinary pedagogy at the University. We are committed to strengthening the corpus for need-based financial aid for these programmes to ensure that no student has to compromise on their opportunity to study at the University.
Pursuing Postgraduate Studies in Law
The LLM at NLSIU was first offered in 1991 and the 30th cohort from the programme will graduate in 2023. In 2013, the two-year LL.M programme was changed to a one-year programme that allowed mid/ early career professionals to complete the degree and return to practice or commence teaching within a shorter time frame. The programme receives tremendous interest from young LLB graduates and lawyers with experience in the profession from across the country. This academic year, the University has revised the structure of the LL.M programmme to offer students greater flexibility in choosing courses from a wide array of electives, which are offered in classes held jointly with the B.A., LL.B (Hons,) students. Two additional core courses 'Foundations of Private Law' and 'Interface between law and society' have been introduced for all LL.M students.
"Scholarships play a significant role in improving the overall output of the University. By taking away the financial burden, it encourages students, who may not otherwise have had the opportunity to benefit from NLSIU's academic rigour. With students coming from diverse backgrounds and perspectives, the value of peer-to-peer interaction in the LLM programme is also elevated," explained Prof. Someshekar, Chairperson, Post Graduate and Doctoral Council.
As expected from an advanced degree programme, alumni from our LL.M programme teach at all leading Indian law universities and faculties, and hold senior posts within a growing number of these universities. Alumni are judges and judicial officers in various courts across the country, and practice before the Supreme Court of India and High Courts in all Indian states, with chambers undertaking civil, criminal and specialist work. Apart from setting up their own firms, LLM alumni are also partners at India's leading law firms, hold leadership positions with in-house legal teams in India and abroad, and senior positions with national regulators such as the CCI.
Read our full interview with Sriraj Venkatasamy (LLM 2009), who  is currently serving as the Joint Director (Law) and in-charge of the Regional Office (South), CCI here.
Students Speak | LLM Alumnus on his NLSIU experience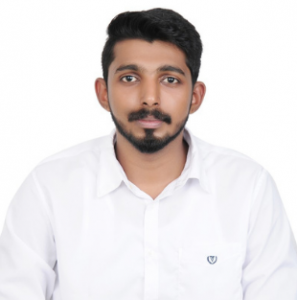 Kiran Gopi (LLM 2021)
Litigator, High Court of Kerala
Kiran Gopi is the first in his family to pursue law and works as a litigator before the High Court of Kerala. After graduating from the Government Law College Trivandrum, Kerala, he was keen on pursuing his Master's at a National Law University. His aspirations landed him at the gates of NLSIU, where, upon admission, he received the 'Top Class Education Scholarship,' offered by the Ministry of Social Justice and Empowerment to 1500 students every year across the country's leading educational institutions.
"The exposure that NLSIU gave me is what I value the most, and I advise many of my juniors to pursue their legal studies at an NLU, as it helps raise their overall standards as a professional. Yes, I had financial constraints, and was apprehensive about asking my parents for college fees, so the scholarship made all the difference in my life. While the application process was a bit daunting, the University helped me through it and even followed it up to ensure that I didn't miss the deadline," he said.
Studying Public Policy at NLSIU
The Master of Public Policy programme has grown from strength-to-strength from its inception in 2014, and successive batches have seen applications from sciences, engineering, finance, accounting, law and management graduates and professionals. The two-year residential programme selects and trains a diverse group of young graduates in the tools and techniques of public policy making, imbued with Constitutional values of plurality, diversity and liberty.
MPP graduates are capable of supporting inclusive and sustainable development focusing on the interface between policy and law. As a part of the programme, students participate in a Client-Led Project programme, where they spend three weeks in a community supported by grassroots organisations to facilitate core industry experiential learning and develop hands-on understanding of social and political factors that influence policy design and implementation.
Director of the Centre for Study of Social Exclusion and Inclusive Policy (CSSEIP) at NLSIU and MPP Faculty, Dr. Sony Pellissery said, "The MPP programme shines a spotlight on the importance of interdisciplinarity at the University. We have seen that the students who come to study public policy are keen on creating an impact in society. There is a clear intention to work on a broader societal goal."
MPP alumni have gone on to contribute to the larger discourse of public good, by participating in policy design and implementation at various levels of public-private engagement as including with international organisations such as the The World Bank, consultants to state governments (including the governments of Telangana, Meghalaya, Karnataka and the union Ministry of Environment, Forest and Climate Change) and central regulators and industry bodies such as the Reserve Bank Innovation Hub and NASSCOM. MPP alumni have also joined the private sector, in leadership roles in policy teams of Indian corporates, government advisory roles in the big four audit firms and managerial roles. Others have opted to teach, pursue research degrees, undertake research at thinktanks and foundations, and a few graduates have also set up their own organisations.
Financial aid for the MPP programme enables and encourages students who are on this journey. In the last academic year, NLSIU disbursed Rs 11 lakhs in MPP scholarships to eight students from seven states across the country.
Students Speak | MPP Scholar shares her journey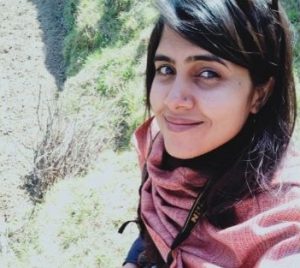 Suman Kasana 
Second Year, MPP 
Suman is actively involved in the Regulatory Governance Project as a Student Researcher and has been elected by her fellow students as the Chairperson of the MPP Student Council. She holds a Bachelor's degree in Economics from Shri Ram College of Commerce.
Talking about how she got interested in the MPP programme, she said, "My story is well reflected in the story of my district, Jhunjhunu in Rajasthan. Once infamous for its low female literacy and high incidence of child marriage, the district has recently been hailed for making strides in improving the sex ratio and increasing access to education for the girl child, so much so that PM Modi started the second phase of 'Beti Bachao, Beti Padhao' here. Having grown up in such a society naturally exposes you to the social evils and the role public policy can play in overcoming these socio-economic issues. This has been my inspiration! Just knowing that the University administration, especially the finance and financial aid teams are there to support us, is in itself a relief for students coming from marginalised backgrounds. This has not only helped me financially, but also ensured that I remained focused on my academics, with the knowledge that my learning is not compromised due to difficult financial circumstances."
During Giving Month, the University is looking to raise Rs 3 lakhs each towards scholarships for the LLM and MPP programmes.
To contribute and read more updates on NLSIU's student financial aid initiatives, please click here.
To read other 'Alumni Giving Month' features, please click here.