Giving Month | Financial Aid for LLB programmes at NLSIU
February 25, 2022
Giving Month is an initiative to provide the alumni community updates on key initiatives at NLSIU, and invite their support in jointly achieving the University's development goals.
Each week of February will delve deeper into a separate focus area for the University's development. This week's focus is Student Financial Aid. To contribute to these initiatives at NLSIU, please click here.
NLSIU pioneered the B.A. LL.B. (Hons.) programme to provide a strong foundation for students to commence an education in law directly after school, and for the graduates to then pursue professional pathways before courts or in private practice, research or academia. The flagship programme has delivered transformative education to 29 cohorts of students since its commencement in 1988, and the 30th batch of this flagship programme will graduate in 2022.
NLSIU alumni have gone on to make a difference through their work from the Bench; as Senior Advocates and professors at universities; at law firms and as in-house counsel at companies and investment funds, by setting up their own entrepreneurial ventures, and working with non-governmental organisations in India and overseas, whether in the capacity of legal professionals or otherwise. With a view to making this transformational education accessible, the University is expanding all its full-time academic programmes in a phased manner. The B.A., LL.B (Hons.) intake will grow by 35% over the next two years in tandem with increase in faculty appointments and expansion of infrastructure, and is expected to be capped at 300 students by 2024.
In AY 2022-23, NLSIU will also welcome the  first batch of its 3-Year LL.B (Hons.), a post-graduate programme for graduates from all disciplines seeking a grounding in the law. In keeping with NLSIU's unique curricular and pedagogical approach, the programme is structured around interdisciplinary study of the law combined with experiential learning to deliver a rigorous legal education. With an initial cohort of 60, the programme will scale up to 120 students and be capped there.
The University has adopted an inclusion policy that ensures that students from diverse social, linguistic and economic backgrounds from across India benefit from a rigorous and transformative education. The admission process does not take into account the financial background of the applicant. It is therefore critical for us to have a robust financial aid programme to support this expanded and more diverse student body.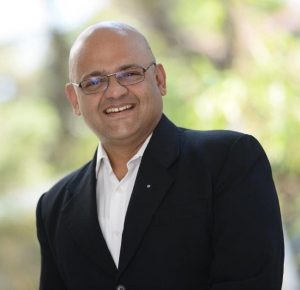 Alumni contributions play a significant role in fortifying NLSIU's financial aid offering. In this context, Siddharth Raja (NLS BA LLB 97), who instituted the Swaminath and Nirmala Raja scholarship in 2020, said, "The scholarship we've instituted complements our 'giving back' to our dear alma mater — indeed, it signifies the 'squaring' of the circle, in my view, of all my teaching contributions to NLSIU over the years." He has set up the scholarship programme along with his wife, Priya Rao, who is also an NLS alumna from the B.A., LL.B (Hons.) batch of 2000.
The Swaminath and Nirmala Raja scholarship for AY 2021-22 is awarded to Devansh Shukla, currently in the second year of his undergraduate studies. With the pandemic affecting the family's income, Devansh required financial support to continue his studies.
"I used to be a science nerd, always in search of the 'correct' answer. My time at NLS has taught me that in the real world, more often than not, there are no correct answers. There is a good solution and then there is always a better solution. I have finally begun to appreciate that perfection is not a destination but a journey. The scholarship has truly motivated me. I draw inspiration from Mr Siddharth Raja. I aspire to accomplish something beyond just academics and a professional life. Giving back to the community is always on my mind," Devansh shared.
During Giving Month, NLSIU seeks to raise Rs 9 lakhs in LLB scholarships from alumni.
To contribute and read more updates on NLSIU's student financial aid initiatives, please click here.
To read other 'Alumni Giving Month' features, please click here.