Holi, Shab-e-Baraat & Hola Mohalla Celebrations at NLSIU
March 20, 2022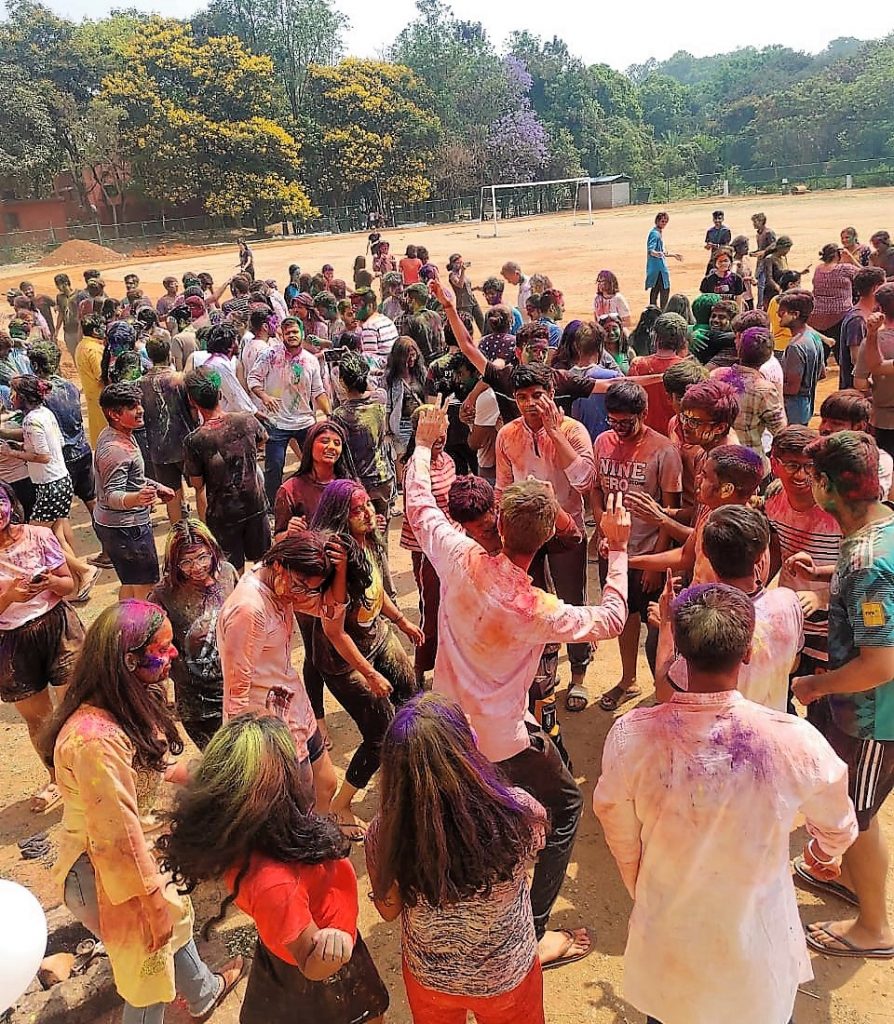 A riot of colours, some delicious food, music that got us moving to the beat, and lots of merriment – this pretty much summed up the mood at NLSIU in the weekend. As part of the joint festivities for Holi, Holla Mohalla and Shab-E-Barat, the Campus Development & Management Committee (CDMC) along with the Residential life team at NLSIU, organised a celebratory gathering on campus on Saturday.
Hundreds gathered at the sports field for the festivities. The student community, with support from the University Administration, invited the entire faculty, staff and student population to join the celebrations. Refreshments were also served at the event including kheer, jamun, cultets, kachori, pedas, chips along with the usual beverages like coffee, tea and badam milk.
Crediting the entire committee for its efforts, CDMC Joint-Convenor and 3rd year BA LLB student, Gauresh Chaudhary said that the coordination and hardwork of all members involved was a major reason for the well organised event.
"The Campus Development and Management Committee decided to organise an event that can bring the entire college fraternity together, and give students a refreshing breather. Conducting the event in a safe and secure manner was of paramount importance. Overall, the event went on very well. Many students, who participated, wrote to us with words of appreciation. We had organised dry holi colours, music, and special snacks to observe each of the festivals," he said.